Stellantis Tells Older Dodge And Chrysler Owners To Stop Using Their Cars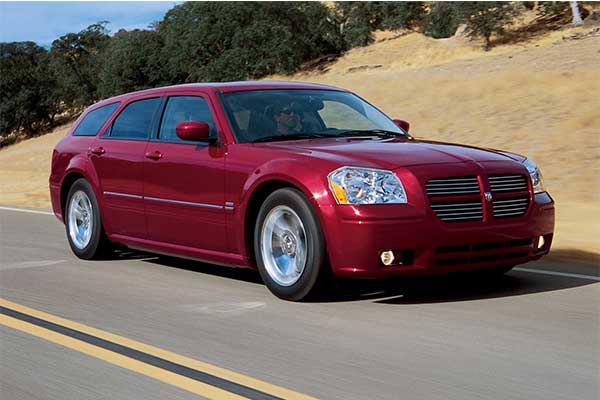 Stellantis, the parent company to Dodge, has asked 276,000 owners of 2005-2010 Dodge Challenger, Charger, Magnum, and Chrysler 300 vehicles to park their cars. The statement is related to problematic Takata airbags.
It also points out that the danger increases as time goes on. The ammonium nitrate used by Takata to inflate these dangerous airbags can become more unstable over time. That's especially true in scenarios where it's exposed to moisture and extreme temperature cycles. Should it explode, and there's plenty of evidence proving that these airbags do go off randomly, it can send deadly shrapnel into the vehicle.
Stellantis says that it confirmed the airbag inflators blew apart in two cases, killing two drivers. The company suspects an inflator rupture in another case that also killed a driver. All three deaths were in the U.S. and happened in the past seven months, the company said.
No new recall has been initiated to address the faulty airbags as all of the vehicles in question are within the original population of the massive 2015 campaigns carried out by virtually every major automaker after industry supplier Takata's airbag inflators were identified as the cause of several fatalities when moisture caused them to explode rather than deploy normally in a collision.
Potential for the dangerous malfunction led to the largest series of auto recalls in U.S. history, with at least 67 million inflators recalled. The U.S. government says that millions have not been repaired. About 100 million inflators have been recalled worldwide.
"FCA is and has been engaged in aggressive outreach to encourage vehicle owners and custodians affected by Takata recalls to obtain service," the company's statement said. "To date, through various initiatives, the company has generated nearly 210 million standard and first-class letters, courier deliveries, e-mails, and text messages, while also making phone calls and home visits."