Stellantis Quietly Launches A New Set Of Twin-Turbo I6 Engines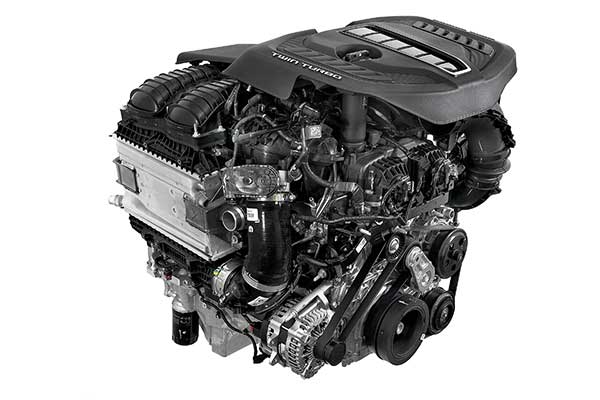 While most manufacturers announce the end of the development of internal combustion engines, the Stellantis Group surprised many with the introduction of a completely new petrol engine. And not so much – it is an i6 twin-turbo 3.0 litres output.
Three versions will be built, and Stellantis gave specs for the H.O., or High Output, and S.O., or Standard Output, versions. At the upcoming New York International Auto Show in April, the H.O. version will debut in the Grand Wagoneer and hit the market this year.
Stellantis says the Standard-Output engine will deliver more than 400 horsepower and 450 pound-feet of torque, with the final output figures to be determined by the individual brands utilizing the new mill. The lesser-power version has a 10.4:1 compression ratio, and its intake charge is pressurized by the twin turbos with up to 22.4 pounds of boost before being chilled by a water-to-air intercooler.
The High Output version is set to deliver more than 500 horsepower and 475 pound-feet of twist, putting it on par with BMW's strongest six-cylinder offering. The compression ratio is lowered to 9.5:1 to accommodate the 26.0 psi delivered from the larger turbos through a dual-inlet intake. The high-output engine features its own cylinder head, crankshaft, larger water-to-air intercooler, and forged aluminium pistons. It's believed this engine will replace the Hemi V8 in numerous applications, including the performance-oriented Dodge Charger and Challenger.
In addition to the Grand Wagoneer, we expect it to be offered in the Jeep Grand Cherokee, Ram 1500, and next-generation Dodge Charger and Challenger.
The engine will be produced at the brand's Saltillo North Engine Plant in Mexico.