Apple's Latest iPhone 14 And Watch Series 8 Comes With New Car Crash Detection Feature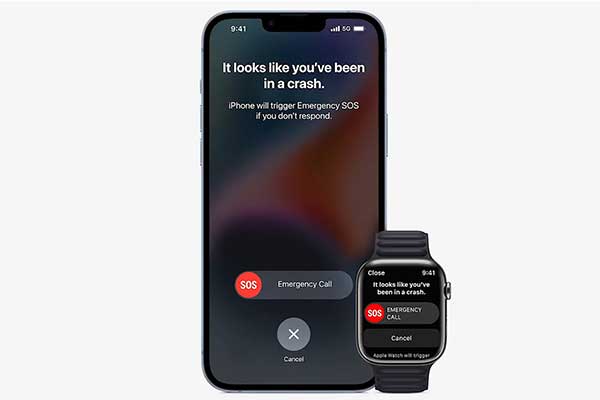 Apple yesterday launched its latest wave of products that includes the iPhone 14 in its many variants and the Watch Series 8 with all the bells and whistles that a flagship phone should have, but one of the most exciting features is the Car Crash Detection feature.
How does this work?? let's get to it. The Crash Detection works by leveraging three distinct capabilities of the iPhone 14 range. The barometer detects cabin pressure changes, while the GPS adds inputs on speed changes. The microphone, on the other hand, can recognize loud noises that are typical of car crashes. Meanwhile, the more powerful gyroscope and accelerometer on Apple Watch – claimed to have the highest dynamic range accelerometer in any smartwatch – are also put into work.
When a crash is detected, the iPhone 14 will automatically dial emergency services even if its owner is unconscious or unable to reach their phone. A notification will then appear on the screen, and you have 10 seconds to respond before it calls emergency services. You might want to keep that in mind for track days. Crash Detection also works with the Apple Watch and it will display an "emergency services call interface" in the event of an accident, as the watch will most likely be closer to the victim than their phone. The best part is that the Apple tech will be with you regardless of the car you are driving – new or old.
"We built an advanced sensor fusion algorithm to deliver accurate crash detection," says Ron Huang, the VP of Sensing and Connectivity. "We started by spending years studying vehicle impacts at state-of-the-art crash test labs. We focused on four main types of severe crashes, front impact, side impact, rear-end collision, and rollovers in each crash test. We capture data from the new gyroscope, accelerometer, and other sensors in Series 8, including the barometer, microphone, and GPS."