Mercedes-Benz Equip EQE And S-Class With Door Handles Made From Scrap Tyres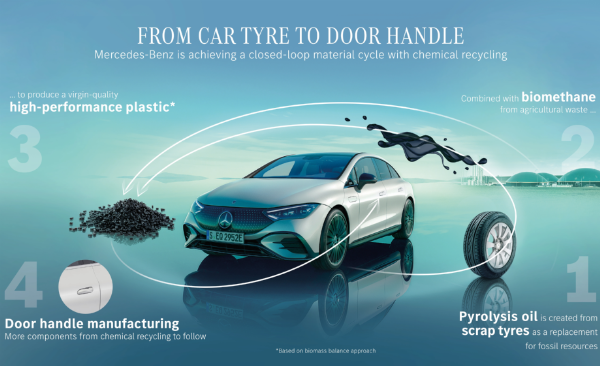 From scrap tyres to door handles on production vehicles – Mercedes-Benz takes firm grip of circularity.
EQE and S-Class will be the first series-production models to be equipped with bow door handles made from scrap tyres.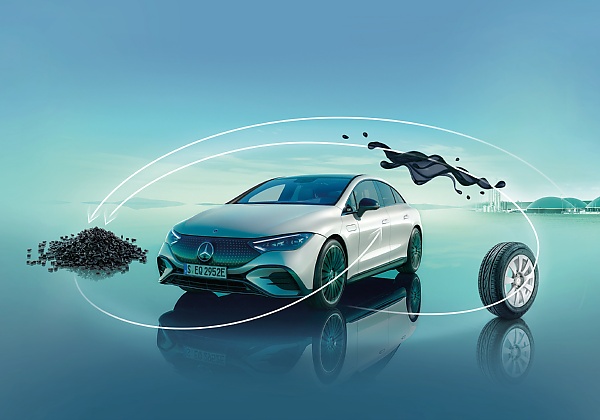 Mercedes-Benz is working with Germany's largest chemical company, Badische Anilin und Soda Fabrik (BASF) in order to achieve a circular approach to scrap tyres, amid plans to increase the proportion of recycled materials in its car fleet to an average of 40 percent by 2030.
The automaker wants to take advantage of BASF's chemical recycling process, which combines pyrolysis oil generated from used tyres with biomethane from agricultural waste, to create a virgin-quality plastic that can be used to make door handles.
Mercedes-Benz said components manufactured through this technology will enter series production in a number of our models as soon as this year.
"On our journey to an all-electric future, we are rethinking the composition of all the materials in our vehicles. Every action counts when it comes to conserving resources.
"Through close collaboration with our supplier network, we are replacing raw fossil resources with pyrolysis oil made in part from recycled scrap tyres supplied by Mercedes-Benz.", says Markus Schäfer, Member of the Board of Management of Mercedes‑Benz Group AG, Chief Technology Officer, responsible for Development and Procurement.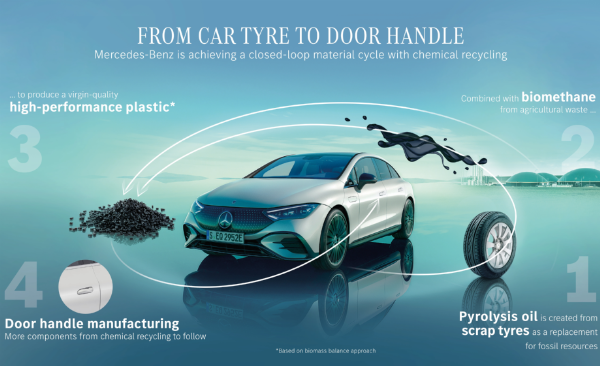 According to Mercedes, this year, the EQE and S-Class will be the first series-production models to be equipped with bow door handles made using a combination of biomethane and pyrolysis oil made from scrap tyres, instead of raw fossil resources.
Forthcoming models, such as the EQE SUV, will be also be equipped with bow door handles made from this innovative plastic as well, while the S-Class will also come with a crash absorber based on this combination of raw materials.
"We anticipate being able to chemically recycle several hundred tonnes of scrap tyres from Mercedes-Benz vehicles every year and use the resulting plastic in our new vehicles.
"Together with our partners, we are closing the materials loop and actively driving the development of innovative recycling processes," says Markus Schäfer.