Next Gen Apple CarPlay Set To Takeover All Dashboard features In Cars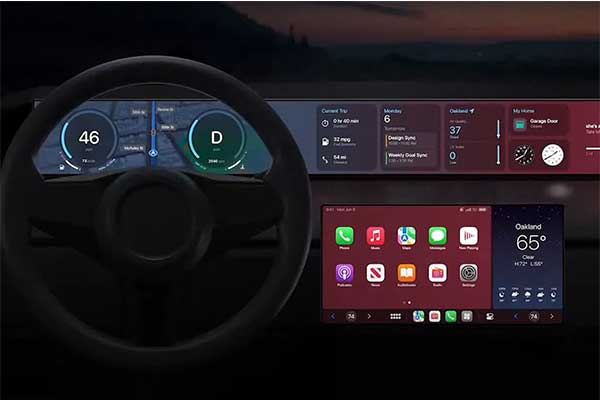 Apple has big plans for its next-generation CarPlay system. Teased during Apple's 2022 Worldwide Developers Conference (WWDC), the new setup will go significantly deeper in terms of vehicle integration and customization. That includes functionality on multiple screens, including digital instrument clusters for the driver. Like Android Auto, the new system is being optimized to be more functional and to fit more screens better, whether they're in portrait or landscape mode.
Moreover, though, Apple said that its system would be able to interact with more of the vehicle's internal systems and will also be able to take over the instrument screens behind the steering wheel that are becoming increasingly common in the automotive world.
Apple showed various versions of the gauge cluster as examples, noting the designs will range from traditional-looking round gauges to modern bar graphs. The colours, backgrounds, and dial treatments can be changed as well.
Through these improvements, CarPlay will be capable of handling more than just navigation duties. Users will be able to control their A/C and radio tuning without returning the vehicle's home screen.
The iPhone will also be able to "communicate with your vehicle's real-time systems in an on-device, privacy-friendly way," Apple said in a presentation. That will allow it to show speed, RPM, fuel level, temperature, and more through the instrument screen.
Apple hasn't provided any specifics as to when the new experience would become available to users across the world, but the company claims the first vehicles pre-loaded with the modern version of CarPlay are scheduled to see the daylight late next year.
The computer giant shared a list of automotive partners, including Land Rover, Mercedes, Benz, Porsche, Nissan, Ford, Lincoln, Audi, Jaguar, Acura, Volvo, Honda, Renault, Infiniti, and Polestar.