Cosharis Motors Awards ABUAD Best Graduating Student A Car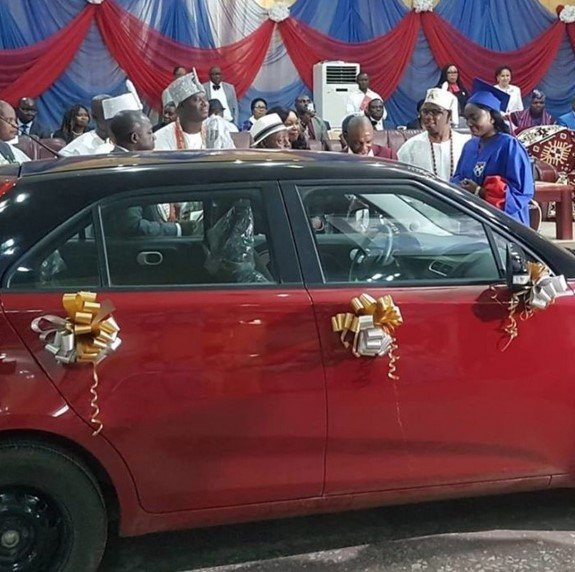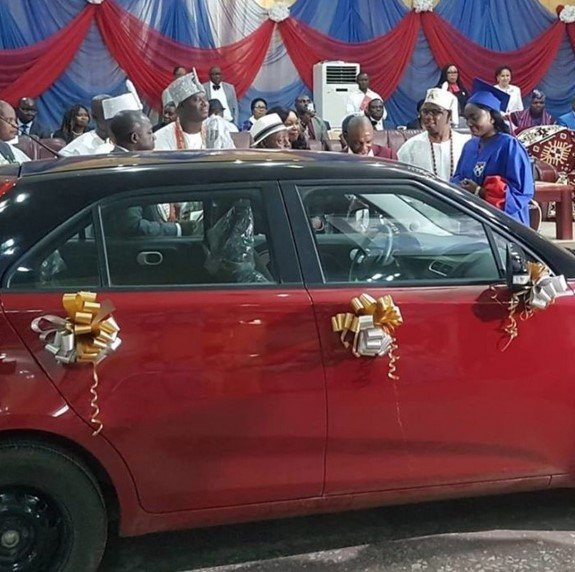 AFE Babalola University, Ado Ekiti (ABUAD) has broken the record of giving students mugs and wall clock as award for academic excellence. It was entirely on another level in ABUAD.
The chairman and owner of Coscharis Motors, Dr Cosmas Maduda, awarded a car to the best graduating student – Miss Azum Esther Adaobi –  for her excellence in academics.
MC3 saloon car was given to the best graduating student who is among the pioneer set of medical students in the school.
The car that's worth N5.7 million was handed over to Miss Azum Esther Adaobi on Thursday during the induction of ABUAD's 43 pioneer medical students by the Medical and Dental Council of Nigeria.
She received other prizes from prominent rulers like Ooni of Ife, Oba Adeyeye Ogunwusi; Osemawe of Ondo and Oba Victor Kiladejo.
Adaobi had distinctions at every level, from her first year in the University to the final year. It was disclosed that in her MBBS examinations, she had distinctions in the three courses namely – medicine, surgery and community medicine.