Digging Road-Sides To Bury Cables: When Will This Continuous Practice End In Nigeria? (PHOTOS)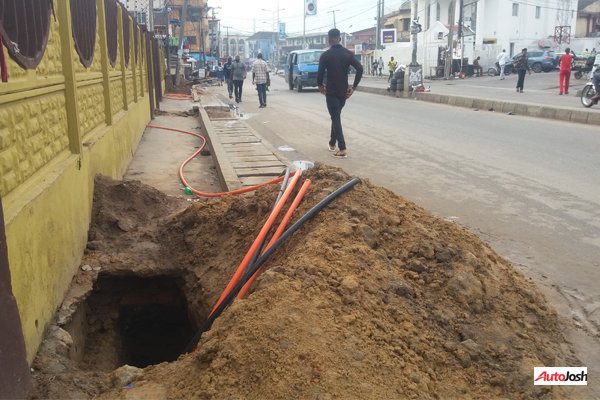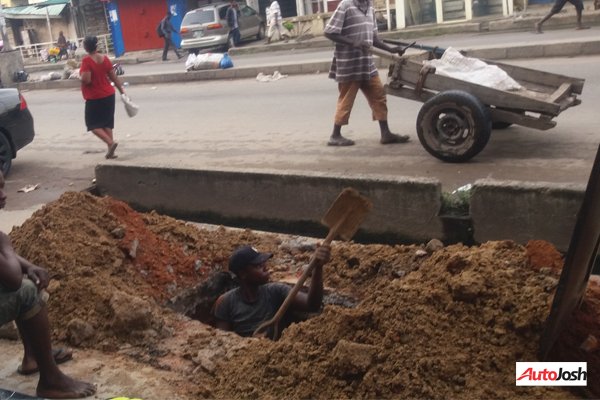 Digging activities have become common sights on roadsides across Nigeria.
These diggings are carried out by utility services providers such as telecoms and electric power providers. They do it in order to install their cables.
These digging which are typically done on walkways, drainages and even across tarred roads, contributes to damage to roads, flooding and other sources of economic losses.
Sadly, different utility and telecoms service providers take turns in digging up walkways, roads and gutters in order to bury their cables and pipes.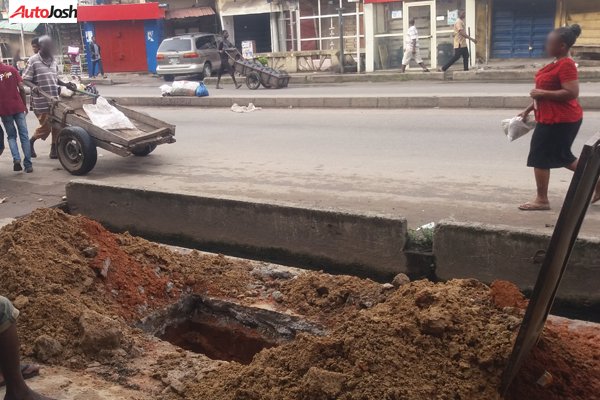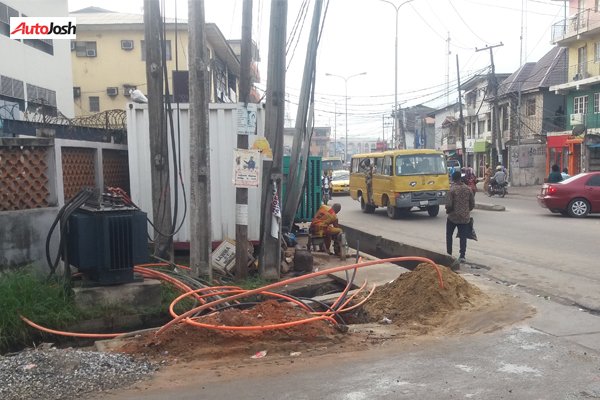 In Lagos state, some telecom operators have been accused of illegally damaging roads in order to lay fiber optics cables and not repairing the roads after the work.
This indictment is contained in a study carried out on behalf of the Lagos State Infrastructure Maintenance and Regulatory Agency (LASIMRA) by Critical Infrastructure Services (CIS) Limited.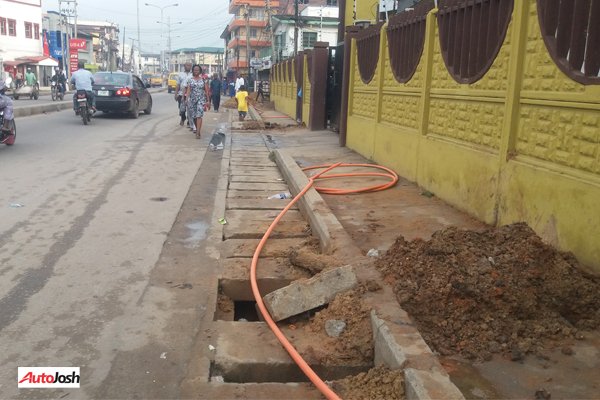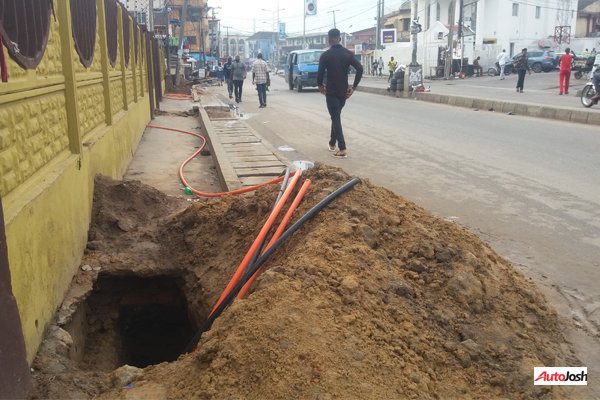 The Lagos State Infrastructure Maintenance and Regulatory Agency (LASIMRA) is the agency saddled with the responsibility of regulating these cable laying and similar infrastructure development activities.
LASIMRA benefits from these activities in the form of taxes and levies from these utility companies to carry out these digging activities. These levies are reported to run into several billions of naira.
However, LASIMRA has also been guilty of not regulating these activities effectively.
For instance, despite the huge revenues it earns, LASIMRA has done very little in providing cable ducts on roads around the state for these utility companies to run their cables through.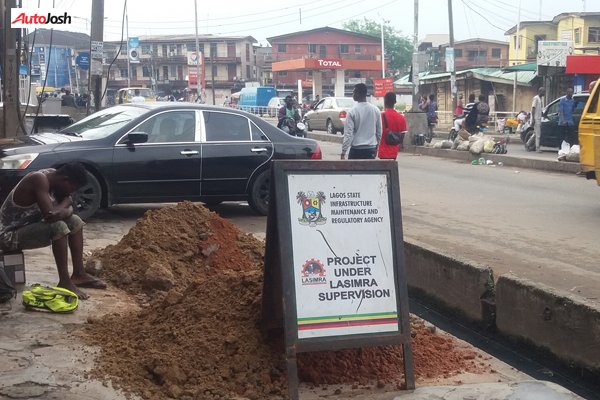 Beyond constructing cable ducts on roads, a school of thought believes that LASIMRA should take up the responsibility or outsourcing the responsibility of constructing underground channels or mini-tunnels.
When constructed, the underground channels or tunnels can be used by utility or telecoms service providers to run their pipes and cables, and of course, they would pay fees to the government to use them.
Except for something of this nature is not done, we would have to contend with ceaseless damage to our roads – and by extension flooding and other economic losses by public services providers.