See The Amazing Double Pit Stop Mercedes-AMG Pulled At The Chinese Formula 1 Grand Prix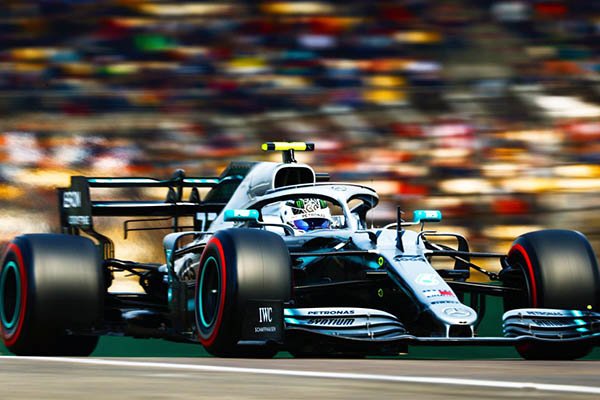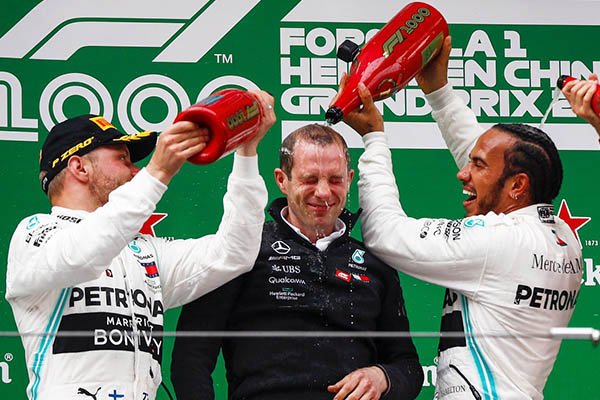 Sunday was a spectacular day for Motorsport enthusiasts all over the world as the 1000th Formula 1 Grand Prix was held at the Shanghai International Circuit in China. The Chinese Formula 1 Grand Prix which started at 7:10 am Nigerian time had teammates, Valtteri Bottas and Lewis Hamilton of Mercedes-AMG team covering the front row to maintain the first and second slots respectively. During the race, Bottas and Hamilton took advantage of the Mercedes-AMG's downforce and handling in the corners to widen the gap between them and their Ferrari counterparts who have the speed advantage.
The Ferrari team which started the race in 3rd and 4th positions decided to execute a strategy to catch up, however, it set them back even further. The idea was for younger Charles Leclerc to give up his 3rd position and allow the more experienced Sebastian Vettel overtake him in order to chase down the guys in the three-pointed star race cars. However, Vettel was unable to maximize his newly acquired 3rd position as he kept locking his brakes in the corners giving Mercedes further advantage.
Before the 56 lap/305.066 km race ended with Hamilton in 1st, Bottas in 2nd and Vettel in 3rd position, the Mercedes-AMG team pulled a stunt which was the major highlight of the event. It was a close double pit stop which fans have not been able to get over on social media. The double pit stop exhibited the changing of the four tyres of 2 cars in about 9 seconds. Yes, in 9 seconds!
This stunt which has also been pulled by Ferrari in the past is always a thrill to watch.
See the short video and reaction of fans below: 
After the race, Toto Wolff who is the Team Principal & CEO of Mercedes AMG Petronas Motorsport said "To win the 1,000th race in such a controlled way is amazing. It's a very special win and you can tell that everyone in the team is very happy with the outcome.
That was an excellent job from the pit crew and the entire team. Reactions below.