Watch: Bentley Bentayga Beats Rolls-Royce Cullinan In A Drag Race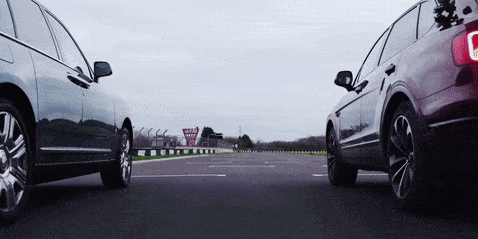 Which is quicker in a drag race between the two most luxurious Sport Utility Vehicles on sale?
Carfection brought the Rolls-Royce Cullinan and Bentley Bentayga together on track for a straight-line drag to settle the question once and for all.
On paper, the Bentayga has Bentley's 4.0-liter twin-turbo V8 that produces 542 horsepower and 568 pound-feet while the heavier and more powerful Rolls-Royce Cullinan has Rolls' 6.75-liter twin-turbo V12 making 563 horsepower and 627 pound-feet.
The Bentayga's sport mode and lighter curb weight means it can explode off the line, leaving the Cullinan in the dust despite its power disadvantage.
Though Rolls-Royce Cullinan lost the race, would-be buyers of the luxury SUVs aren't going to care too much because, neither of these opulent SUVs were built for drag racing.
Which Of The Ultra-luxury SUVs  Would You Rather Have?