Genesis Cinema Set To Introduce Drive-in Cinemas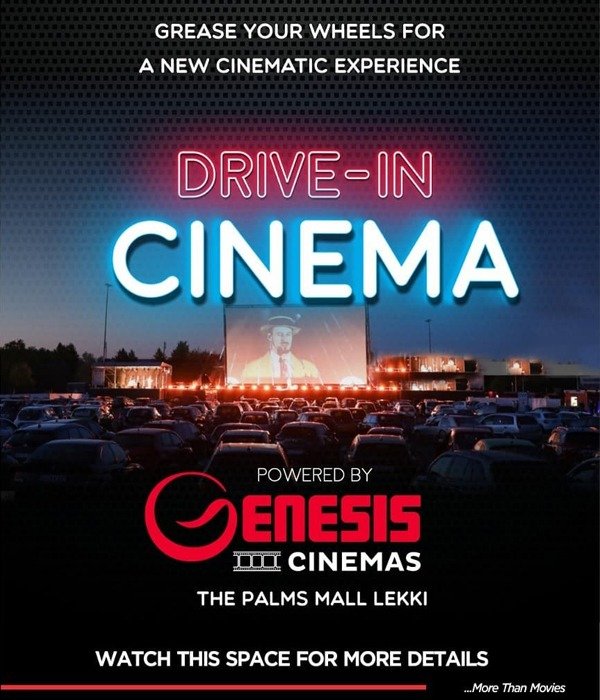 Genesis Cinemas is set to commence a drive-in cinema experience. The announcement made through the cinema's Instagram handle @genesiscinemas reads:
'Get ready to grease your wheels for a whole new cinematic experience…The #DriveinCinema powered by Genesis Cinemas coming soon… Watch this space for more details.'
The experimental Drive-in cinema is designed to be a way to keep cinema-goers happy while honouring social distancing guidelines.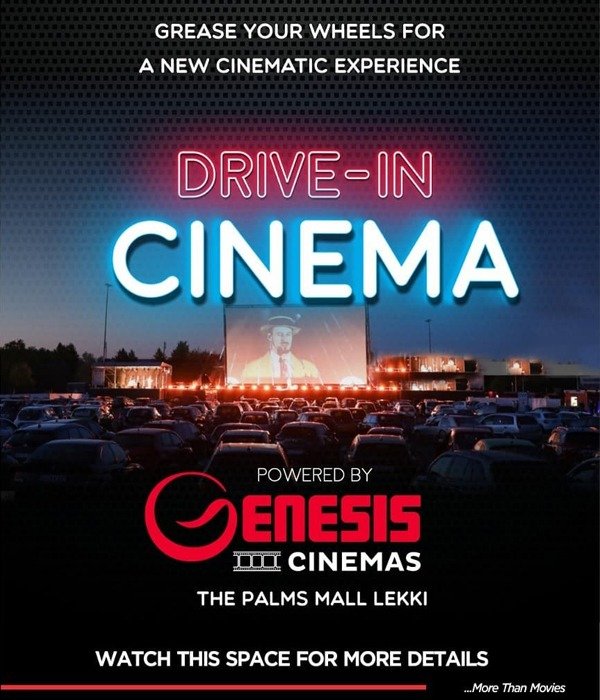 Globally, the Covid-19 pandemic has kept cinemas shut or inactive. This has led cinemas to devise ways of keeping their teeming patrons entertained such as by establishing drive-in/outdoor cinemas.
The current Drive-in Cinemas involves the integration of a new set of operational policies in compliance with health and safety rules warranted by the need to keep customers safe while they enjoy the movies at the cinema.
This initiative is a welcomed development. This is so because the movie industry is being threatened by the current Covid-19 pandemic.
Genesis deluxe Cinema is one of Nigeria's leading cinemas. It delivers entertainment with international standard's cutting edge technologies.
With this initiative, it has considered the importance of customer retention, satisfaction and safety. While putting in perspective, the role relaxation plays in enhancing mental wellness, it is setting up its facilities to effect this new change.