8 Outstanding Cars Used In The Movie "Fast & Furious Presents: Hobbs & Shaw"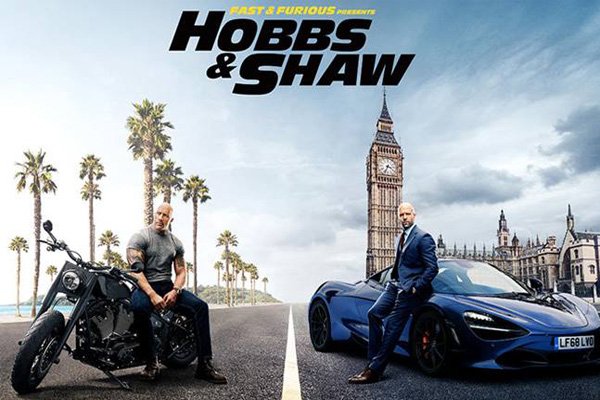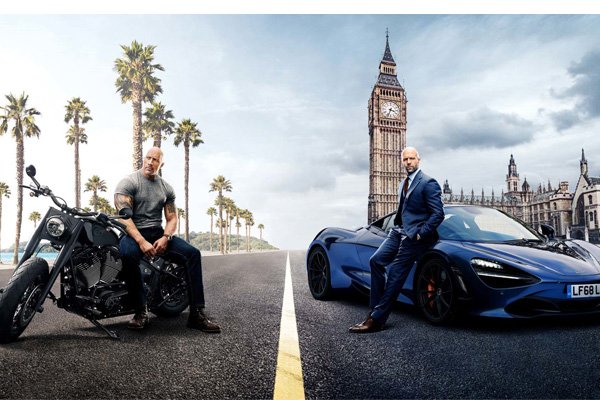 Fast & Furious Presents: Hobbs & Shaw is a spinoff of the "Fast & Furious" movie franchise. Like the previous franchises,  Hobbs & Shaw features some automotive eye candies.
This spinoff stars regulars, former WWE wrestler Dwayne "the Rock" Johnson (Luke Hobbs) and Jason Statham (Deckerd Shaw). It also features Vanessa Kirby (Hattie) and Idris Elba, who played the role of a cyber bio-engineered terrorist (Brixton).
Typical of the Fast & Furious franchise, this edition is full of wits, humor, impossible car stunts and high-octane car races.
Not a few striking cars were used to execute the movie, some of which were postapocalyptic-looking utility vehicles.
Fast and Furious: Hobbs & Shaw debuted in cinemas worldwide on August 2. In Nigeria, it made N6.8 million on its first day, thus unseating Lion-King as the best-grossing movie on the first day in Nigeria.
Here, Autojosh.com highlights, in order of appearance in the movie, 8 outstanding cars used in Fast and Furious: Hobbs & Shaw.
1981 Ford Bronco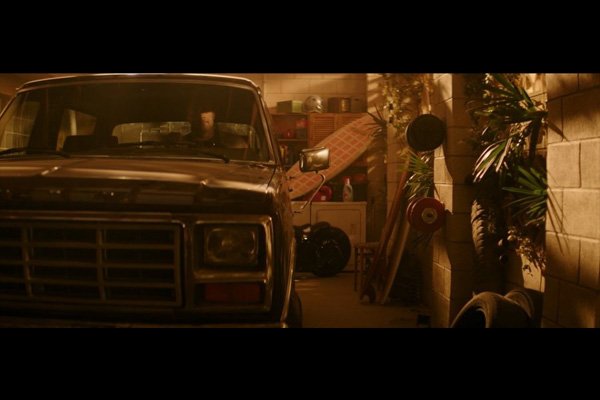 In the early part of the movie, a 1981 Ford Bronco is owned and driven by Luke Hobbs (Dwayne Johnson).
After receiving a call from his superiors, Luke Hobbs drove the Ford Bronco to a tattoo parlor shop, where he extracted information from an artist and owner. He then presumably drove the truck to a restaurant to have lunch with his daughter.
The Ford Bronco is a model line of SUVs that were manufactured and marketed by Ford from 1965 to 1996.

McLaren 720S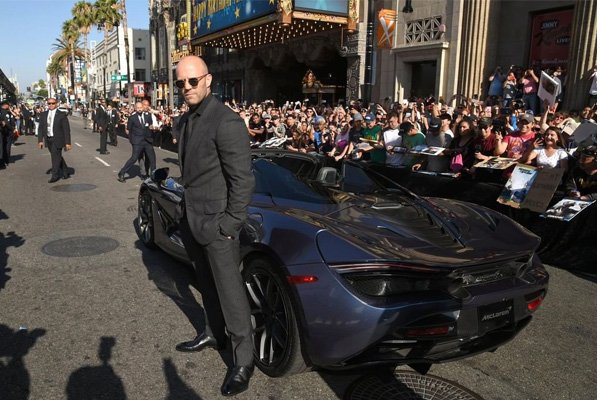 The dark blue McLaren 720S featured in one of the major car-chase sequences.
The 720S treated viewers to several squeals and nice stunt sequences. Driven by Statham, the car engaged in some jaw-dropping dare-devil moves in what appears like the street of London. (Actually, all the stunt driving took place in Glasgow, which stood in for London).
The highpoint was when Stratham —behind the right-hand-drive wheel—slides the car under two opposing trailers.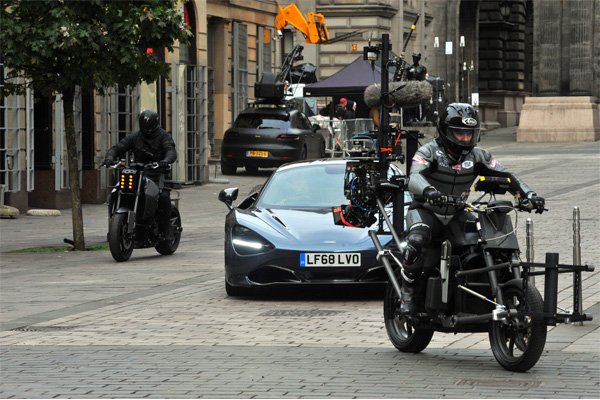 However, what was particularly interesting about the scene with the 720s was how 3 people – Stratham, Vanessa Kirby and the incredible hulk in the form of Dwayne Johnson fitted in the McLaren. The McLaren isn't exactly the most spacious car. Apparently, some adjustment or some CGI was done to create that interior scene.
Now, here are some things to know about the Mclaren 720S. A 720S will accelerate from 0 to 60 mph in just 2.7 seconds, blow through a quarter-mile in 10.2 seconds at 145 mph, and will reach a claimed top speed of 212 mph.
The car is loaded with a massive 3,994cc 4-liter V-8 petrol engine and 7-speed Reverse Seamless Shift dual-clutch Gearbox (SSG) along with twin Electrically-Actuated Twin Scroll turbochargers, Dry sump. With the help of it, 568lbs Torque produces and generates Power 720ps /710bhp.
The McLaren is designed and manufactured by British automobile manufacturer McLaren Automotive. The 720S was launched on 7 March 2017.
The starting price for a McLaren 720S is about $315k. However, in Nigeria, the post-shipping and landing cost for a McLaren would be in the neighborhood of N200million.
Mini Cooper
In Hobbs & Shaw, the Mini Cooper made a cameo appearance. The car featured in a parked position in a dark garage. The Mini Cooper is in no way a race car. So, it was understandable why it was not featured in a race.  However, it made an unmistakable appearance that makes it stand out among the other cars that were parked in the garage.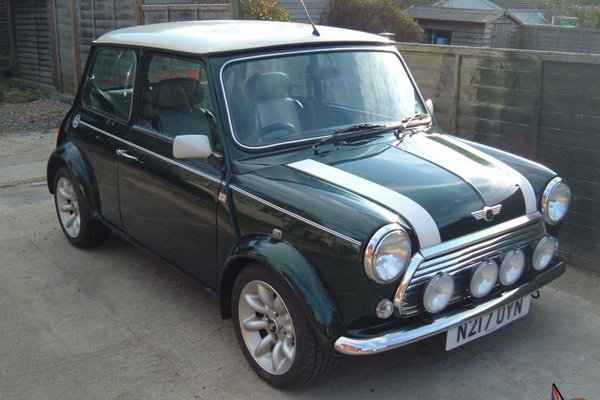 The Cooper is a subcompact vehicle that is great for handling winding roads and comes with two engine options, a three-cylinder 1.5 liter capable of 134 hp and a 2.0-liter turbocharged four-cylinder capable of 228 hp. It is available in four-wheel drive with either a manual or automatic transmission.
The Cooper is made by Mini, a British car-maker owned by German automotive company BMW.
Range Rover Series III (L322)
Two Land-Rover Range Rover Series III (L322) were featured in minor roles in the movie.
The SUVs were used at the Eteon Headquarters in an attempt to stop Hattie Shaw and Luke Hobbs from escaping with the Snowflake, only for Hobbs to ram into both vehicles with his commandeered MAN KAT1.
The Land-Rover Range Rover Series III (L322) can tackle off-road terrain with impressive performance.
It has a V6 3.0-liter engine capable of 443 lb-ft of torque. Plus, some trims can include a supercharged V8 5.0-liter engine with an output of 254 hp and 443 lb-ft of torque. It doesn't have as much cargo space as some of its competitors, but the seats for passengers are nice and roomy.
Rock Crawler (Customized Land Rover Defender 110)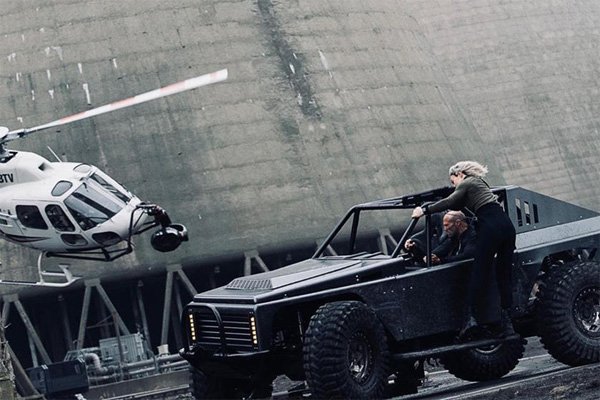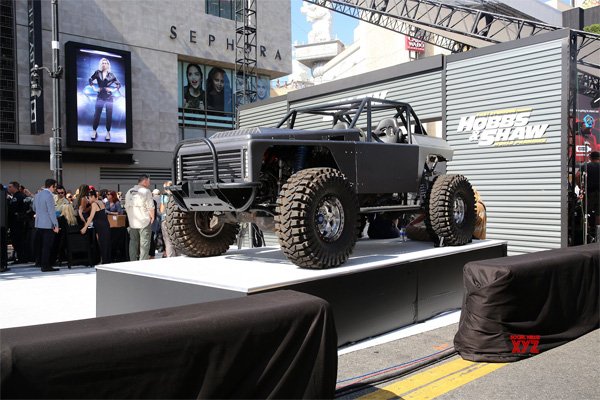 Another prominent automotive feature in the Hobbs & Shaw was a Rock Crawler. Some unbelievable stunts were performed with it during a car chase sequence.
According to the producers, the initial design of the crawler was loosely based on a Land Rover Defender 110. However. it evolved during the process of filming.
The vehicle was made using gear that had been leftover from a past Fast & Furious movie. They ended up with a powerful machine: full tube chassis with 500 horsepower. Everything about the rock crawler was custom-built.
In the movie, Statham managed to achieve impossible maneuvers with the utility vehicle during an escape scene.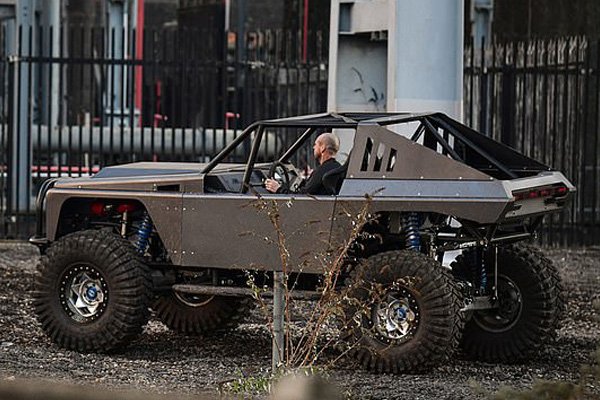 MAN KAT1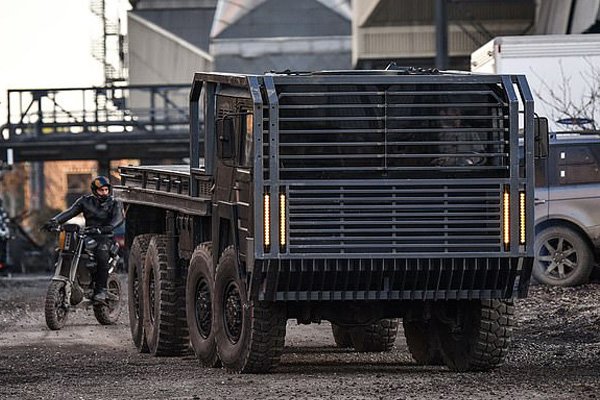 Another vehicle that featured prominently in the Hobbs & Shaw is the iconic MAN KAT1.
The MAN KAT1  is part of a family of high-mobility off-road trucks developed by MAN SE for the German army.
In the movie, A MAN KAT1 was kept at the Eteon Headquarters and was used to escape from the facility.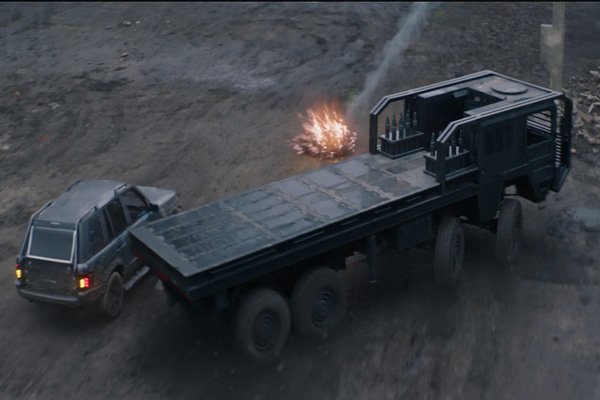 The first model of the KAT1 was introduced in 1976.  The original intention was to build a family of logistics vehicles, which could carry full loads across severe terrain whilst keeping up with modern main battle tanks. The first model produced was 8×8; 6×6 and 4×4 variants followed.
A few ex-military MAN KAT1 vehicles are released onto the second-hand market in Germany.
2020 Jeep Gladiator JT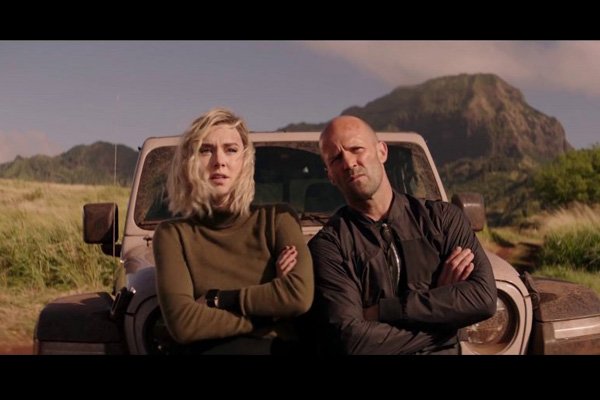 Luke Hobbs drove a 2020 Jeep Gladiator JT with Hattie Shaw and Deckard Shaw while in Samoa, en route to his family home. 
The Jeep Gladiator is a midsize pickup truck manufactured by the Jeep division of FCA US. It is a two-row pickup truck with great off-roading ability. Its unmistakably rugged exterior and removable body panels make it an extremely stylish and versatile mode of transportation.
The 2020 Gladiator will arrive in dealerships with a 3.6-liter V-6 that produces 285 horsepower and 260 lb-ft of torque routed through a standard six-speed manual transmission or an optional eight-speed automatic.
On September 13, 2019, Chrysler announced a recall for the 2020 Jeep Gladiator JT, with approximately 3,427 total Gladiators affected.
It was revealed that The Dana Corporation, which manufactures the rear driveshaft for the Gladiator, may have assembled the rear axle monoblocks without grease. This could lead to the potential fracture of the rear driveshaft, leading to a sudden loss in power. Jeep dealers will replace the rear driveshaft on affected 2020 Gladiator models.
The 2020 Gladiator lineup starts at just over $35,000 and costs $2000 more than a base four-door Jeep Wrangler.
1935 Ford Truck RatRod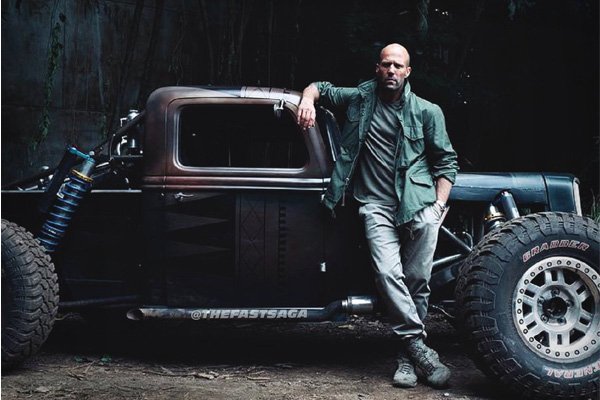 The year 1935 was a great year for auto-maker Ford. Both Ford cars and Ford trucks featured engineering improvements and new styling, and customers responded. When the tally was counted at the end of the year, more buyers chose Fords — both cars and trucks — than any other make.
A redesigned 1935 Ford Truck was used in the Hobbs & Shaw.
The vehicle just seemed to fit the environment. They took a Pro 2 truck, which is the ultimate in short-course off-road racing, and topped it off with a kit from Factory Five. So there is a monster chassis with a 1935 Ford pickup body over it. For the movie, the vehicle was then aged, to look like it had been sitting out for a few years, but the components beneath were spotless.