Driver Caught Driving With No Steering Wheel While Sitting On A Bucket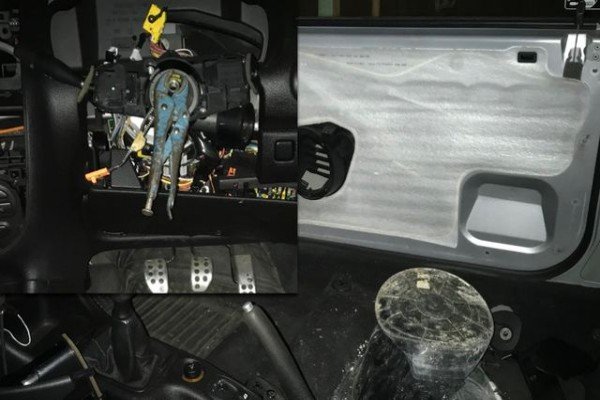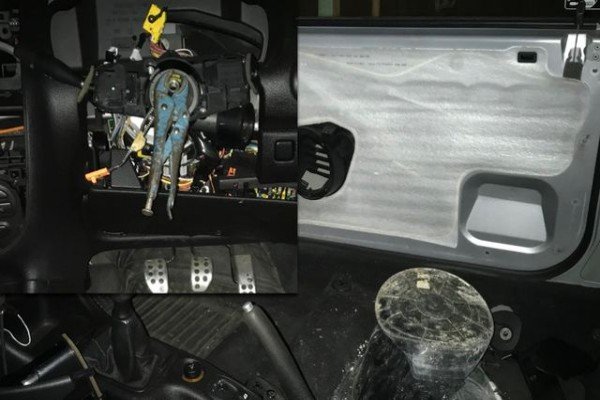 Norfolk and Suffolk Roads Policing Unit arrested a driver for driving a battered Peugeot 206 with no steering wheel or front seats.
The battered car, which also had no bumper, headlights, a flat tyre and at least one front wing was steered with a pair of mole grips while sitting on a bucket.
Norfolk's roads policing unit said on their twitter page that: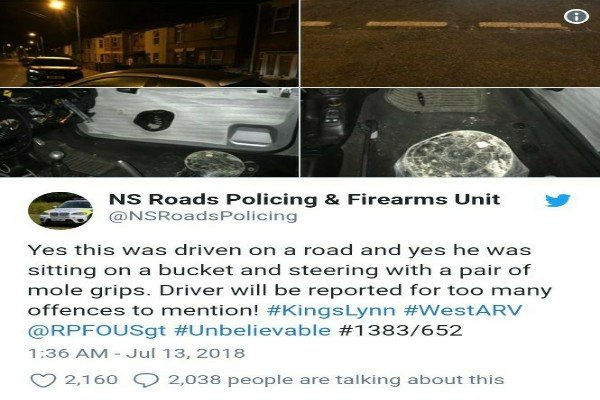 The driver has been charged to court.
To me, this is the Most Un-roadworthy car ever and no driver will ever attempt to drive this on Nigerian roads.
Or have you seen a car worse than this plying the road?