Driver steals Toyota Camry from his Oga after receiving it by faith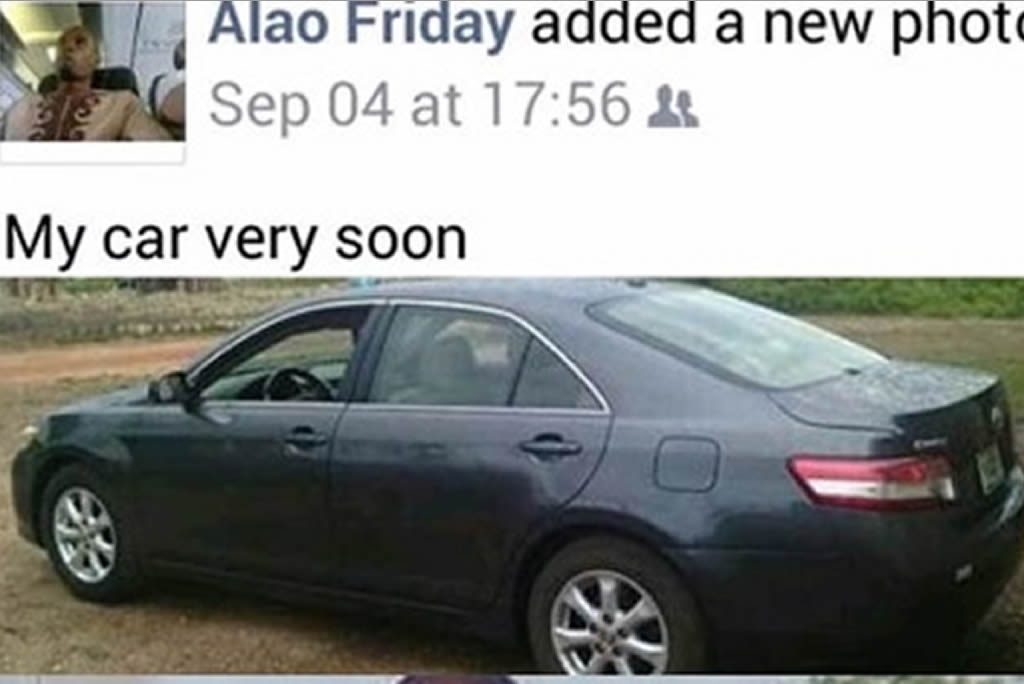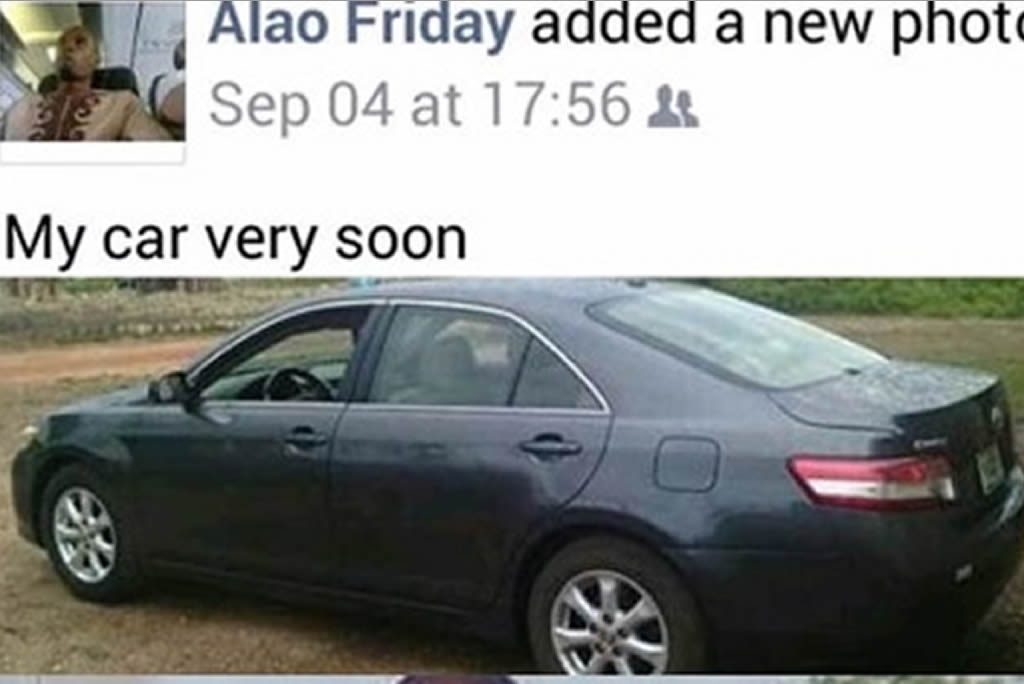 Wonders shall never end. In September, this driver known as Biodun Friday Alao received his boss' car by faith on social media. Now, he has taken it by force as he absconded with the car in Ilorin, Kwara  State. A bounty has been placed on him.
He is a graduate of the Kwara State College of Education Ilorin.