Dubai-Based Businessman, Mompha, Poises With A Mercedes Benz S Class (PHOTO)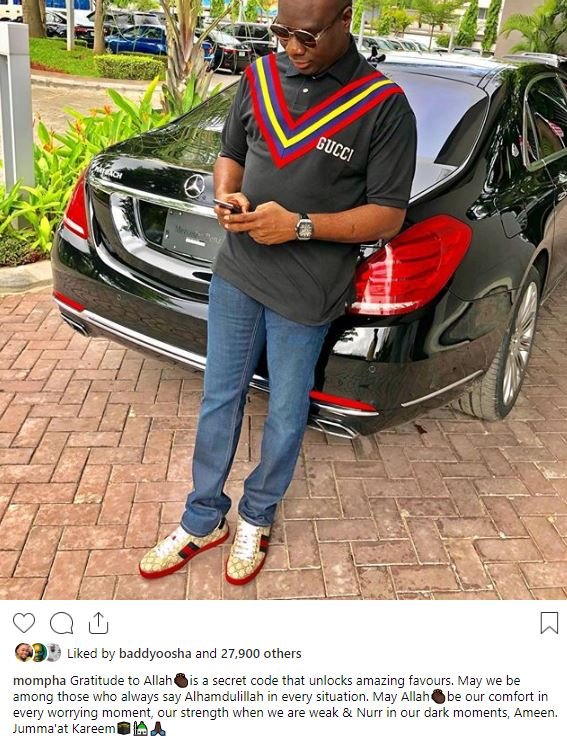 Ismaila Mustapha, popularly known as "Mompha" is a Dubai-based Nigerian entrepreneur, with interest in forex business.
Mompha is one of those whose profile were significantly boosted by social media, specifically, Instagram.
This social media sensation is famous for a lifestyle of luxury and ostentation.
Mompha recently, and typically, took to Instagram to promote a photo of himself leaning on a Black Mercedes S Class.
He captioned the post:
Gratitude to Allah👏🏿is a secret code that unlocks amazing favours. May we be among those who always say Alhamdulillah in every situation. May Allah👏🏿be our comfort in every worrying moment, our strength when we are weak & Nurr in our dark moments, Ameen. Jumma'at Kareem🕋🕌🙏🏿