Checkout The Beautiful Aerial View Of Ekiti Flyover That Ayo Fayose Built (PHOTO)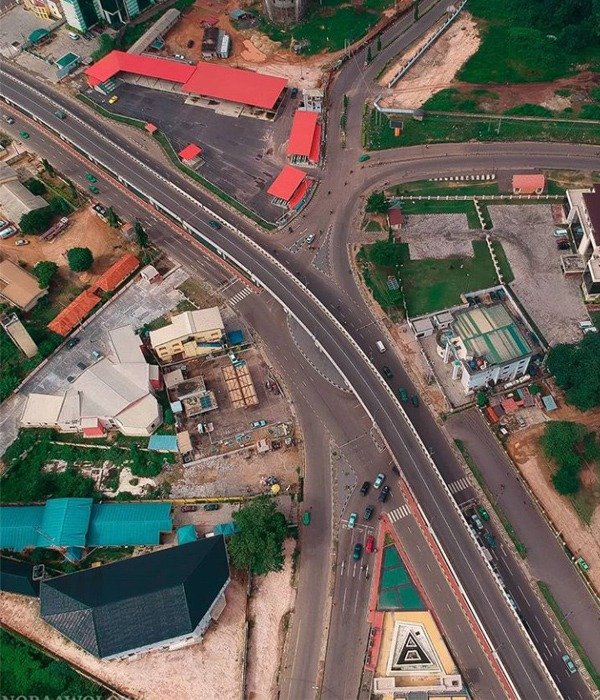 Below is a beautiful aerial view of the Fajuyi-Ojumose Flyover Bridge in Ado-Ekiti, the Ekiti State capital.
The Fajuyi-Ojumose Flyover Bridge is the first flyover bridge in Ekiti state.
Ayo Fayose, the former governor of the state, constructed the flyover bridge.
The 1.5-kilometre flyover bridge connects Fajuyi Park with Ojumose in Ado-Ekiti.
On May 25, 2018, former President, Goodluck Jonathan commissioned the Flyover Bridge in Edo Ekiti.
The event attracted big names within and outside the state. While residents of Ado the Ekiti State capital equally trooped out in their large numbers to celebrate the newest development in their state.
The flyover, which is expected to ease traffic and add beauty to the state capital.
The construction of the bridge cost the state government N6.4billion.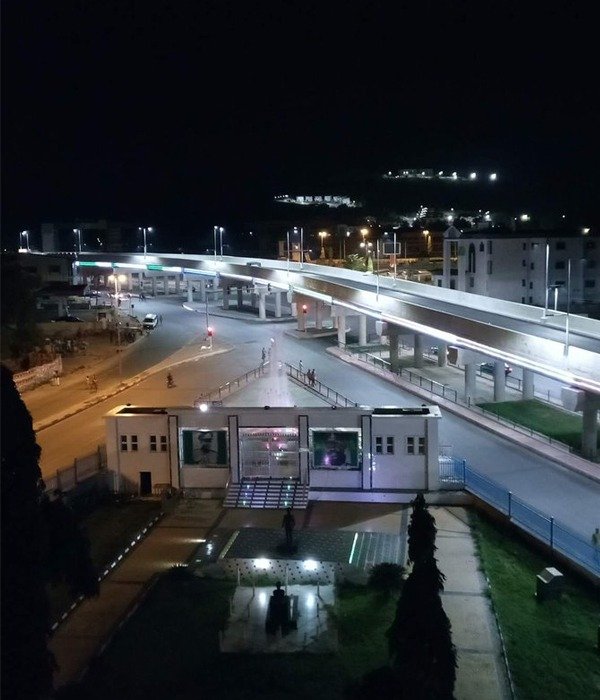 Ekiti
Ekiti State is in the Southwest region of Nigeria. It was declared a state on 1 October 1996 alongside five other states in the country.
The then military government under head of state, General Sani Abacha, created it. It covers the former 12 local government areas that made up the Ekiti Zone of old Ondo State.
On creation, it had 16 Local Government Areas (LGAs), having had an additional four carved out of the old ones.
Ekiti State is one of the 36 states (inc. Federal Capital Territory (Nigeria)) that constitute Nigeria.
Fayose became the second governor of Ekiti on 29 May, 2003, after defeating the incumbent Governor, Niyi Adebayo in the gubernatorial elections[6]. Fayose could not complete his tenure because of impeachment on 16 October 2006.