Electric Car Driven By Kids To The Surgery Room Returns To Rolls-Royce Factory For 62 Miles Service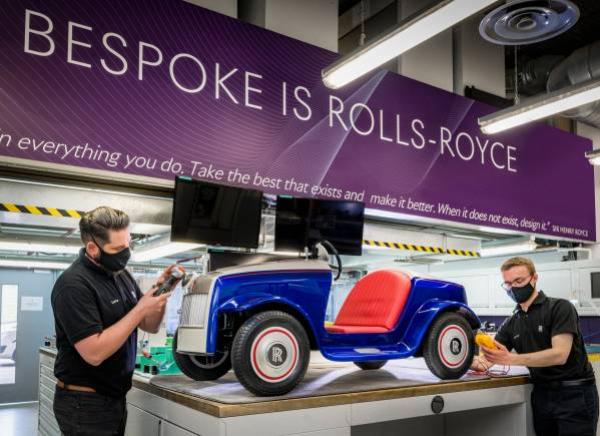 Rolls-Royce carries out 100,000m (62 miles) service on Rolls-Royce SRH electric car created for St Richard's Hospital, Chichester.
The Rolls-Royce SRH electric car is used by children to drive themselves from the ward to theatre for their operations.
After completing 2,000 journeys, necessary services, including new paintwork, were done to restore it to original condition.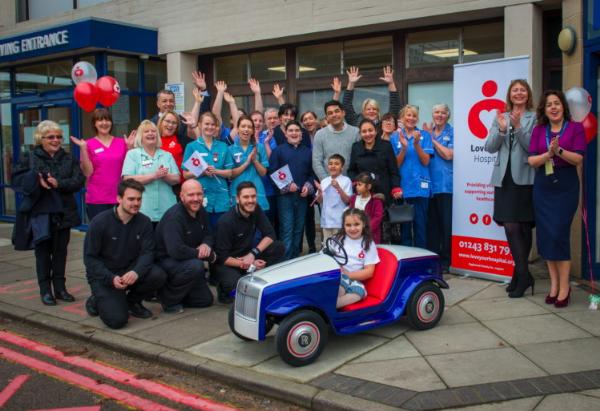 The Rolls-Royce SRH electric car specially designed for St Richard's Hospital in Chichester has returned to Rolls-Royce home at Goodwood for some much-needed services.
Rather than walking or being wheeled on a trolley, young patients on the paediatric day surgery unit use the bespoke ride to drive themselves to theatre when the time comes for their operation.
Since the Rolls-Royce SRH electric car entered service at the hospital in 2017, it has conveyed no fewer than 2,000 brave youngsters in true Rolls-Royce comfort and style.
It has transformed what would otherwise be an intimidating moment into a truly memorable and enjoyable experience for the children, their parents and staff alike.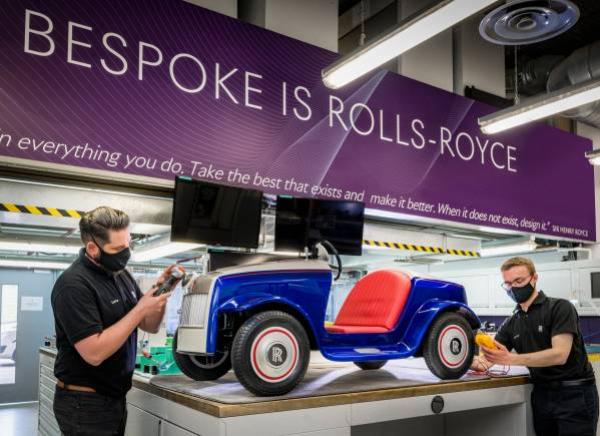 For its first 100,000 meters (62 miles) service, the car was recalled to the Home of Rolls-Royce, where it was restored to its original condition by specialists from the Bespoke Team and other technical and craft departments.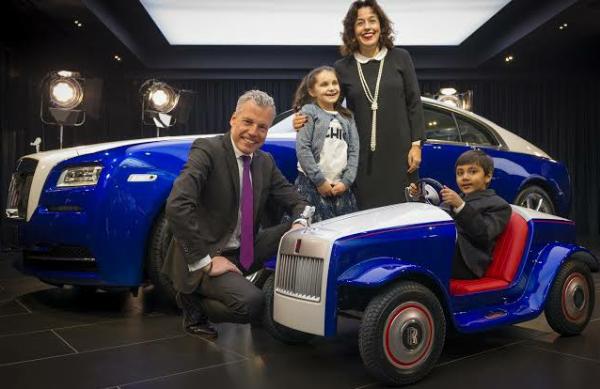 The car took around 400 hours to built and was gifted to the hospital in 2017 when asked if it could repair the original theatre transport, an electric plastic Jeep, used at the hospital.
Like its road-going counterparts, such as the Phantom and Ghost sedans, the electric powertrain inside the car provides the authentic noiseless Rolls-Royce driving experience.
In a statement, Andrew Ball, Head of Corporate Relations, Rolls-Royce Motor Cars, said :
"Building the Rolls-Royce SRH for St Richard's Hospital was tremendously satisfying for all concerned. That it has been used so extensively and made such a positive contribution to so many children's experiences, makes it all the more rewarding."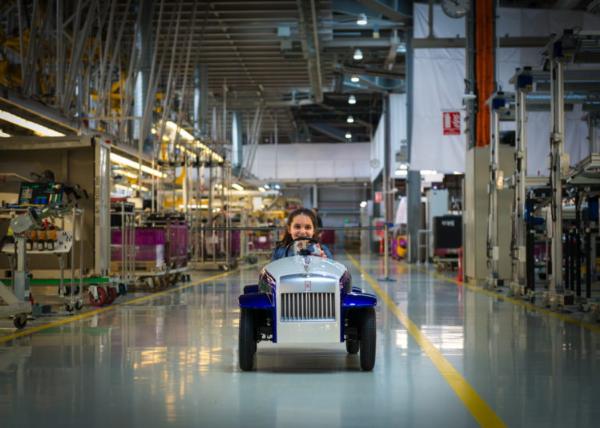 "It was wonderful to see it back at the Home of Rolls-Royce and to have the opportunity to return it to its original, magnificent state."
The car has now returned to the St Richard's Hospital to resume its humble but transformational duties following its service and repairs at the home of Rolls-Royce.