Electric Versions Of Ranger And Maverick Coming Soon As Ford Files Lightning Trademark For Both Models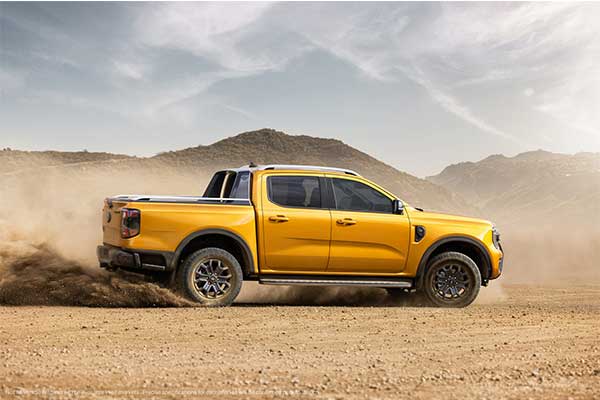 Ford is set to further expand its electric pickup truck portfolio with the filing of the Lightning trademark for its Ranger and Maverick models which happened in Europe. Lightning was traditionally the designation Ford used for F-150 street trucks, but with Ford's latest F-150 the designation has come to signify the electric version of the full-size pickup truck which was added for 2022. Likewise, electric versions of Ford's compact and mid-size pickup trucks would most likely also use Lightning in their names.
Interestingly, the Maverick is not currently offered in Europe; the Ranger is the only global platform pickup truck Ford offers. It's entirely possible Ford is patenting all names it might use across the globe to prevent other automakers from taking them, but in the wake of ever-stricter European emissions rules pushing more automakers towards EVs, Ford has already announced that it will be EV-only on the continent by 2030. With that context, a few small, urban-friendly electric pickups may make more sense in Europe, which is generally a truck-averse market.
Ford CEO Jim Farley has previously gone on record to say that the Ford Maverick is primed to be the next "horizontal brand" for the company, with an array of trims, variants, and prices. Seeing the cachet that Ford built with the F-150 Lightning, it only makes sense that a Maverick Lightning is on deck, while an electric Ranger has been previously eluded to, as well.
Specifics on either electric truck are nonexistent at this point, but the Ranger could pick up select components from the F-150 Lightning. While the Maverick already comes standard as a hybrid, the Ranger has no available electrification, so we may see an electric Maverick and a hybrid Ranger wearing the Lightning name.
Source: Carbuzz