Ford Maverick Customers Are Mostly Women According To Reports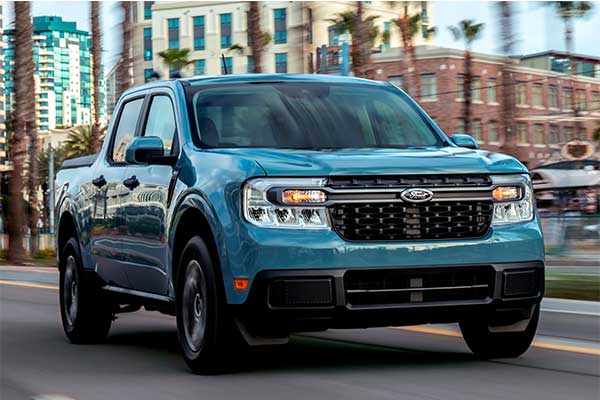 It seems Ford Motor Corporation has finally picked itself up with tons of sales from the Bronco that is selling so well that they are going out of stock and the Maverick small pickup trick which is following suit due to its affordability and practicality.
Ford said a quarter of the Maverick's buyers are women compared with 84% being male for the full-size pickups, according to J.D. Power. The company reports more than a quarter of buyers also are between 18 and 35 years old – double the industry average for that age group. The average age of a new vehicle buyer is 48, according to J.D. Power.
Ford knew that the Maverick would be a success just by looking at pre-orders. After its first month on sale, 4,100 units have been sold but Ford is still ramping up production at its Hermosillo plant in Mexico and expects to produce even better numbers in the coming months. As part of that growth plan, Ford aims to sell more trucks than ever to young female buyers.
"We really are seeing a new customer coming into Ford," Eckert said. "And that was really our ambition with Maverick was to appeal to a younger, more diverse customer. And we're certainly seeing that."
Featuring a 2.5-litre Atkinson cycle inline-four engine with an electric motor that produces 191 horsepower and 155 lb-ft of torque, the Maverick returns an astonishing 40 mpg. A more powerful turbocharged 2.0-litre version is also available with 250 hp and 277 lb-ft. Power is sent to the front, or all four wheels via an eight-speed CVT transmission.