Ex-Super Eagles Goal Keeper Vincent Enyeama Poses With His Chevrolet Camaro SS
Ex-Super Eagles goal keeper Vincent Enyeama poses with his Chevrolet Camaro SS.
Enyeama also boasts two Range Rover and a Bentley Continental GT.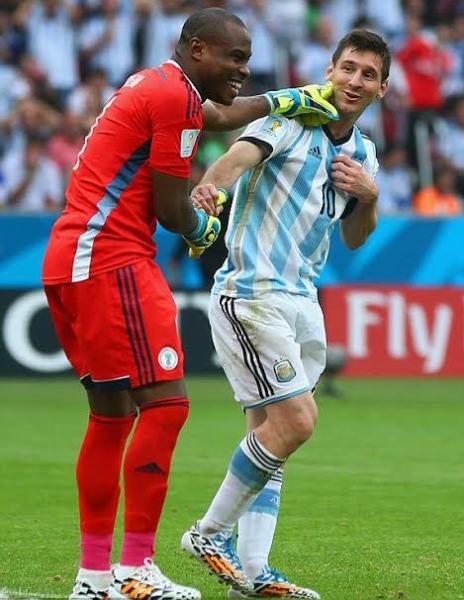 Celebrities and sports stars loves to flaunt their rides and the latest person to do so is Super Eagles legend Vincent Enyeama who showed off his Chevrolet Camaro SS.
Taking to his Instagram page, Vincent Enyeama, resting on the rear of his black-out Camaro, dropped inspiring quotes to wish his fans a great week ahead.
He said ;
"This is the day that the Lord has made, we will rejoice and be glad in it. happy Sunday friends. May it be a day that God will make us to rejoice"
The posts has sparked reactions from his followers.
See reactions below:
@calistaokoronkwo wrote: "My legend friend"
@okonlagos said "Eyeneka"
Another follower @iniedo hailed him
"Brother brother"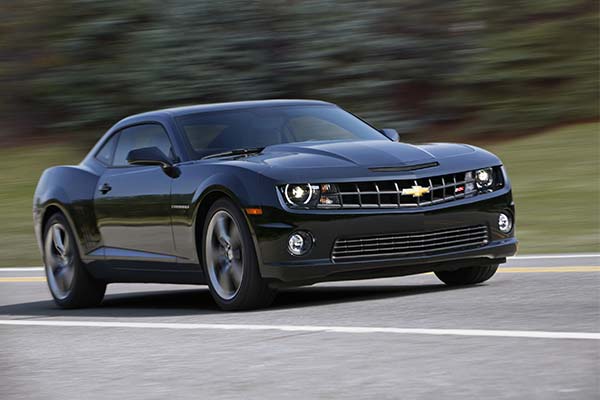 The former keeper seems to be a lover of style despite leaving an amazing quiet life. The 38 year old currently works as the reserves and U-16 goalkeeper manager at French National 3 side Iris Club de Croix.
Enyeama's Camaro SS, was one of the five different trim levels made available as a coupe. This was manufactured as part of the fifth generation. The SS with manual transmission is powered by the 6.2 L  V8 engine rated at 426 hp and 420 lb⋅ft of torque.
Meanwhile, the SS with automatic transmission is powered by a new variant of the engine that produces 400 hp and 410 lb⋅ft of torque.
It will accelerate the 8-speed automatic Camaro SS from 0 to 60 in 4.0 seconds flat.
Recall that earlier in the year, the 38-year-old shared a photo of himself showing off his two exotic Range Rovers covered in thick snow. He also boasts of a Bentley Continental GT.