President Buhari Visits Federal Polytechnic Ilaro In A Mercedes-Benz S Class (Throwback PHOTO)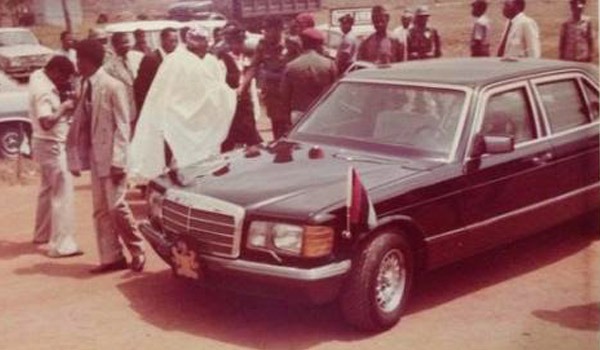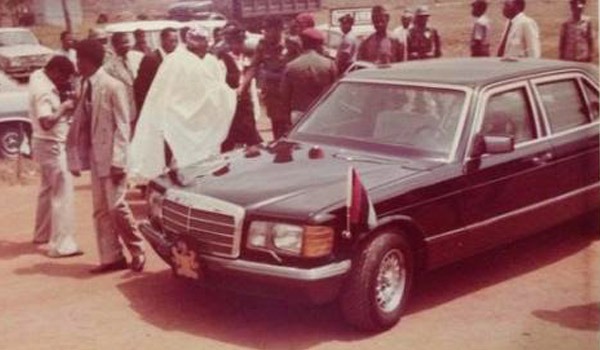 Inside the Mercedes-Benz SEL in the photo above is Major General Mohammadu Buhari. The 43-year-old Buhari, who was Nigeria's Head-of-State then, was arriving the Federal Polytechnic, Ilaro on an official visit.
The date was 18 March 1985. This was five months before his regime was toppled in a coup d'etat.
Federal Polytechnic, Ilaro is a polytechnic based in Ogun State, Southwestern Nigeria. It was established on July 25, 1979, during the administration of Lt. General Olusegun Obasanjo. They began receiving students in November, the same year, from a temporary site at Ilaro, Ogun State.
In 1983, same year Buhari assumed power, the polytechnic moved to its permanent site, a massive 898.116 hectares land area, along Ilaro/Oja-Odan Road, about three kilometres from Ilaro township. General Buhari made himself available for the commission of the new site.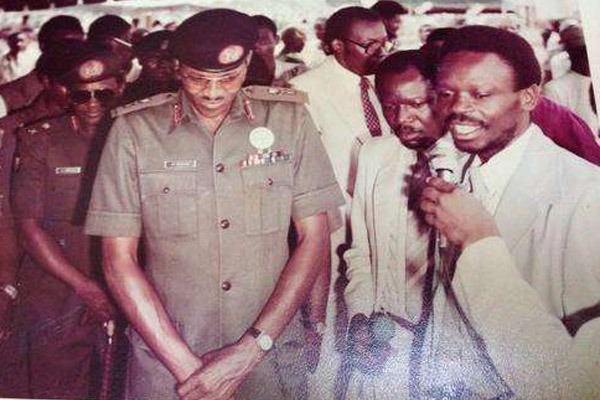 Mercedes-Benz S-Class
The Mercedes-Benz S-Class is a series of full-size luxury sedans and limousines. It is produced by the German automaker Mercedes-Benz, a division of German company Daimler AG.
The S-Class has long been synonymous with luxury, thanks to the car's elegant aesthetics and compelling performance. It also has a tradition of perhaps the most pampering cabin on the market.
The S-Class designation for top-of-the-line Mercedes-Benz models was officially introduced in 1972 with the W116, and has remained in use ever since.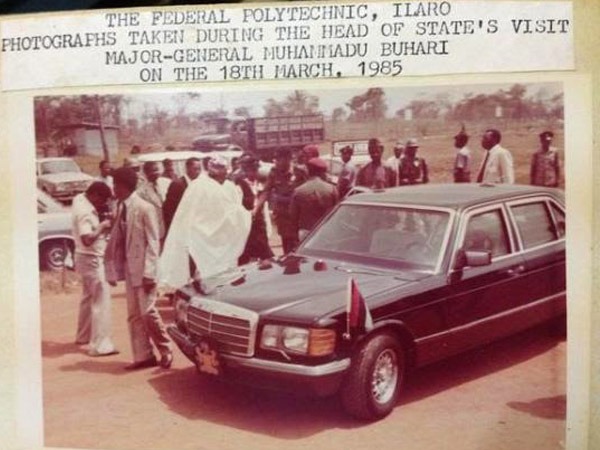 The S-Class has debuted many of the company's latest innovations, including drivetrain technologies, interior features, and safety systems (such as the first seatbelt pretensioners).
The S-Class has ranked as the world's best-selling luxury sedan, and its latest generation, the W222 S-Class, premiered in 2013.
As in previous iterations, the W222 S-Class is sold in standard and long-wheelbase versions; I4, I6, V6, V8, V12, diesel and hybrid powertrains are offered. All models sold in North America are available in long-wheelbase only.