FG Unveils 'Nigeria Air' As Her New National Carrier In London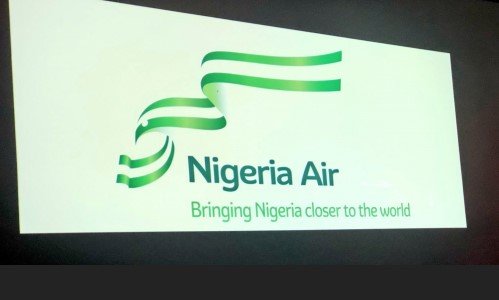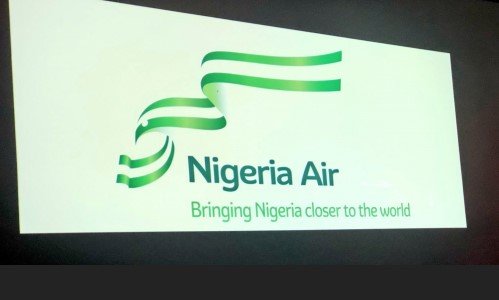 Nigeria's new carrier, Nigeria Air, will begin operations by December 2018. Hadi Sirika, Minister of State for Aviation, revealed this in London today.
Sirika unveiled the name and logo of the new national carrier at the ongoing Farnborough International Airshow, saying the carrier is private sector-driven, and is therefore a "business" rather than a "social service".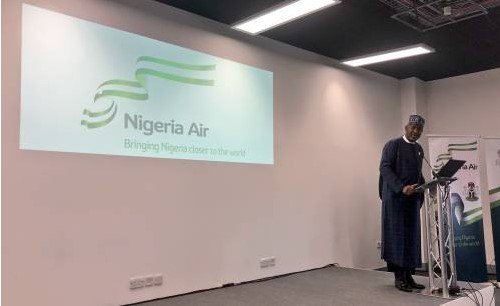 In his speech, he stated that the government will not own more than five per cent of the airline, and will therefore not be directly involved in its running.
The airline pre-startup cost is $8.8 million and will cost over $300 million in the next three years.
The airline will have flights on 81 domestic, regional and international routes
Nigeria's previous carrier, the Nigeria Airways Ltd., was founded in 1958 after the dissolution of West African Airways Corporation (WAAC) but ceased operations in 2003.