Young Nigerian Drives Out A Burning SUV From A Fire Scene (Photos)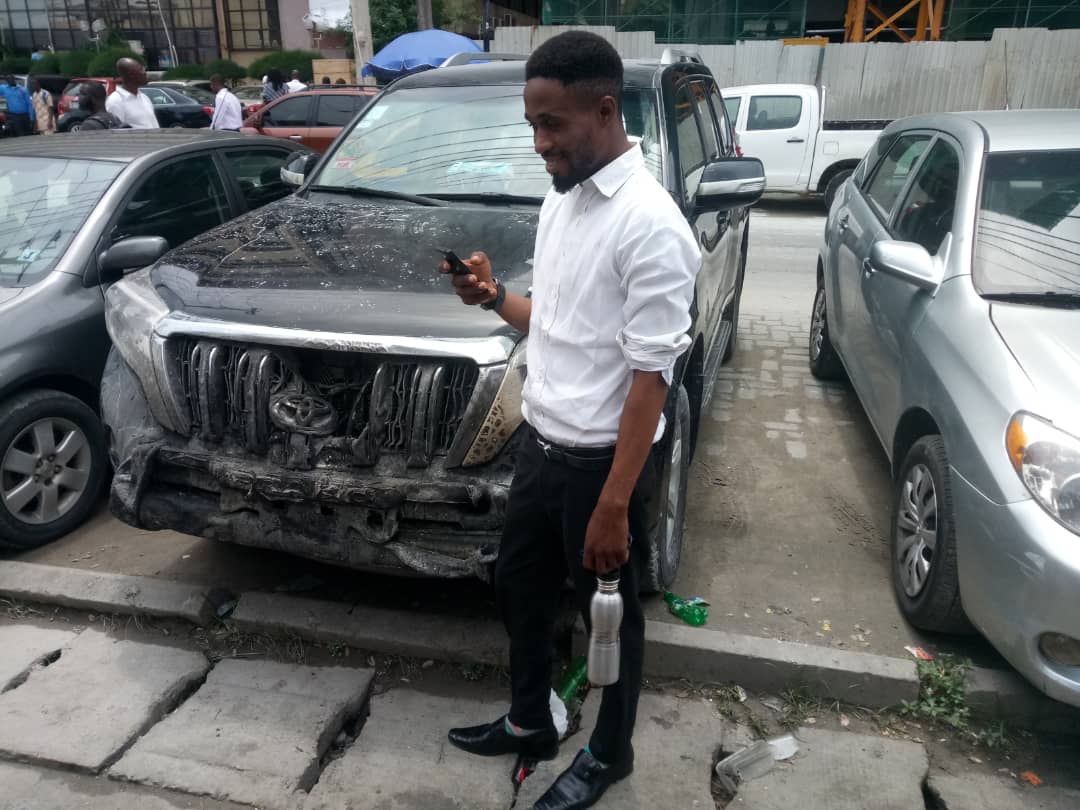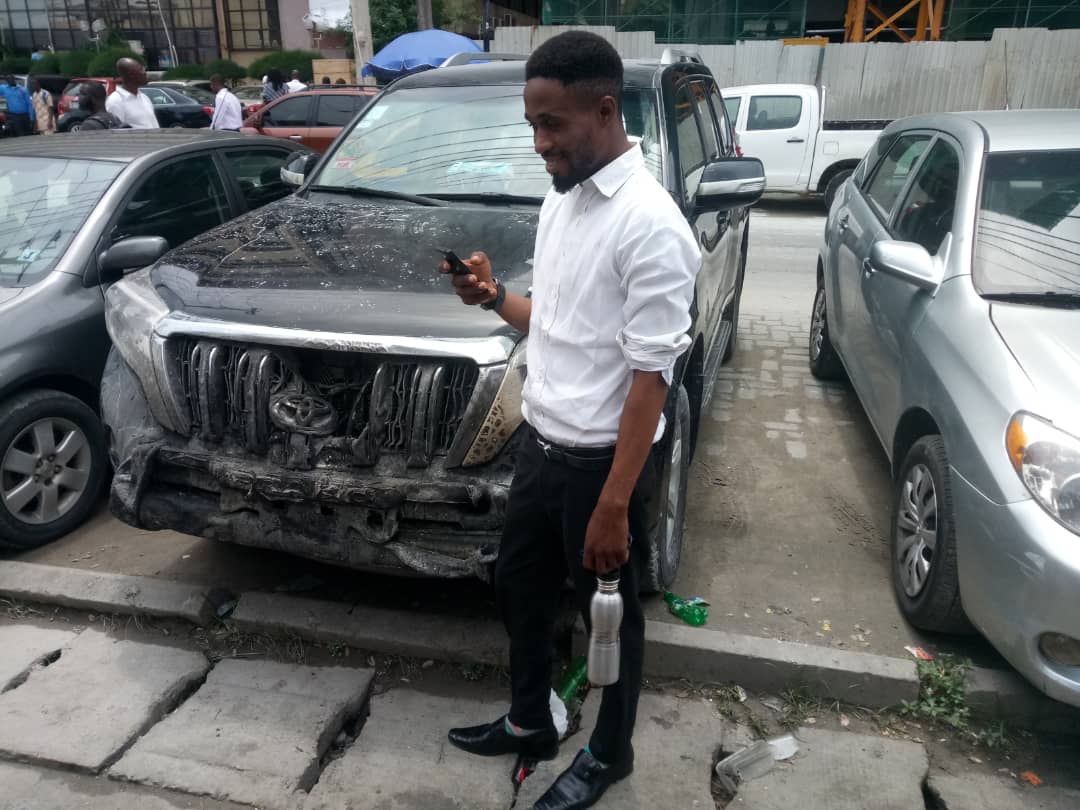 In an act of sheer bravery, this young Nigerian got into a burning Toyota Prado SUV, in a fire scene, and drove it away from further damage.
This event occurred earlier today at NETCO building at Engineering Close, Idowu Taylor, Victoria Island, Lagos.
The inferno was reported to have been caused by some individuals who resorted to refueling a power generator directly from a fuel tanker while the generator was still on.
Thankfully, there was no case of human casualty.
Indeed, this young hero deserves accolades.