Fire Breaks Out In LASTMA Yard, Guts 11 Impounded Vehicles (PHOTOS)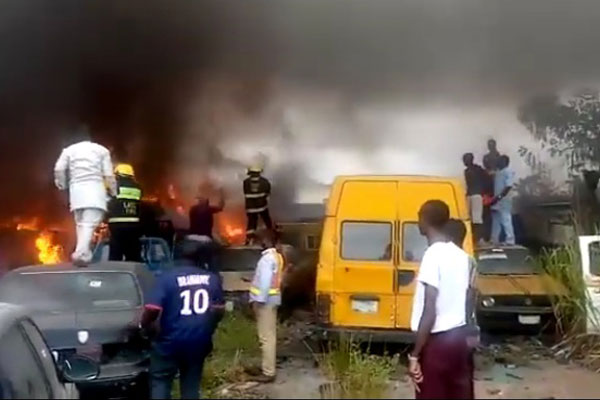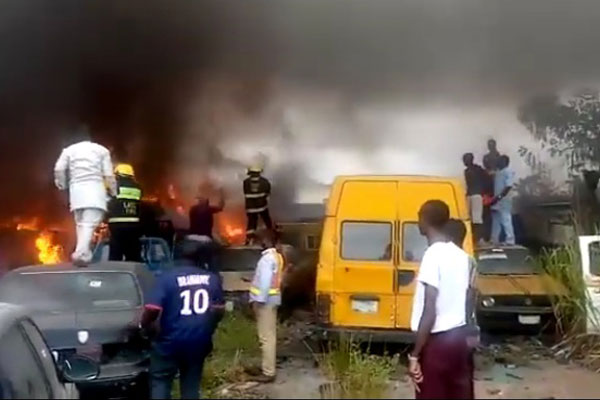 There was a fire outbreak at the LASTMA yard, located at Osodi, Lagos. A total number of ten cars and a trailer were razed during a fire outbreak.
The vehicles were among several vehicles which were impounded by the Agency and kept within the yards.
At press time, the cause of the inferno could not be ascertained.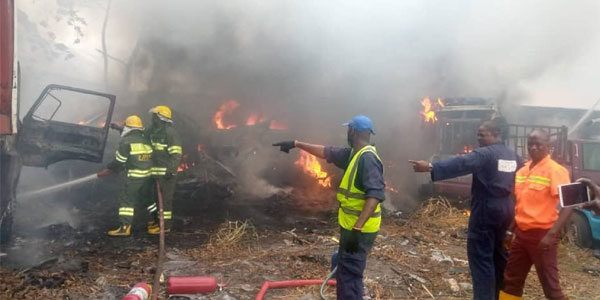 The incident, which happened on Friday evening, caused confusion as officials of the agency and other government emergency agencies rushed down to the scene to put out the fire which cause was unknown as of the time of this report.
According to a statement issued over the incident by Nosa Okunbor, Head, Public Affairs of the Lagos State Emergency Management Agency (LASEMA) on Friday, it took the combined efforts of various emergency agencies to battle the fire for hours before it was eventually put out.
According to him: "Information gathered by LRT on arrival at the scene revealed that the fire started from the compound where impounded vehicles were kept.
"The course of the fire was unknown at the time of filing in this report. lastma yard
"A total number of 10 cars and one trailer were razed by the inferno. No casualty was recorded at the scene as the LRT, LRU Fire and LASG Fire are all responders.
"The fire has been successfully put out by joint responders, dampening down is presently ongoing."
Lagos State Traffic Management Authority is a Lagos State-owned agency under the Ministry of Transportation. The agency was established on the 15th of July, 2000 to transform the state transportation system to ensure the free flow of traffic in the state and also reduce road accidents.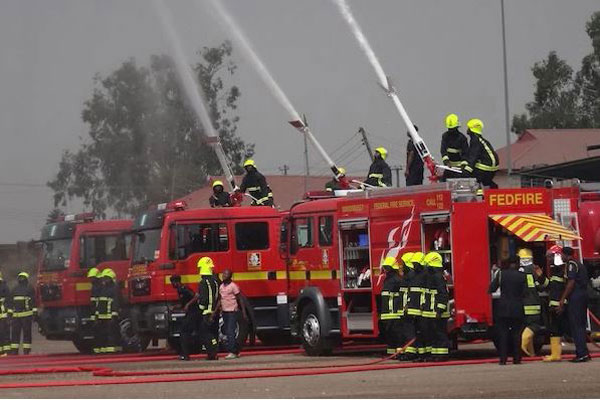 See Also:

Governor Babajide Sanwo-Olu Spotted In LASTMA Uniform (Photos)