Flavour Acquires The Latest Lexus LX 570, Watch How It Is Offloaded From A Container (VIDEO)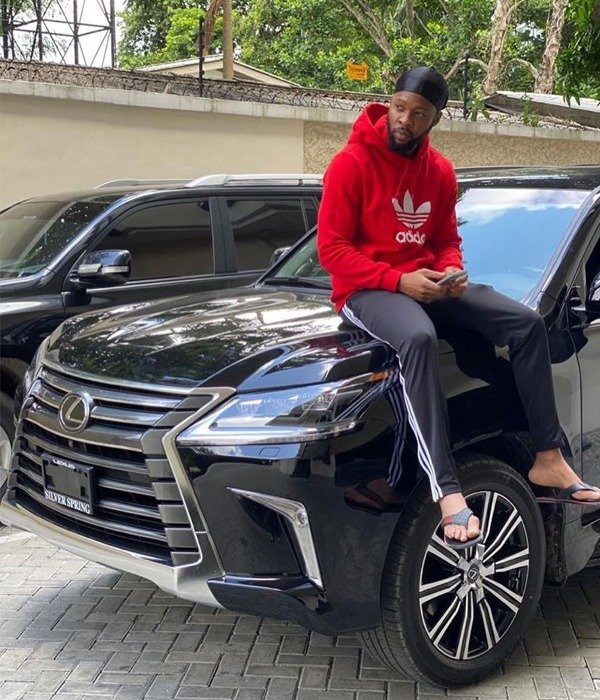 Multiple award-winning musician, Chinedu Okoli better known by his stage name Flavour N'abania or simply Flavour, or Ijele One of Africa, has acquired the latest Lexus LX 570.
On the post, he published photos of himself sitting on the imposing SUV together with a video of the SUV as it is being offloaded from a container at the port.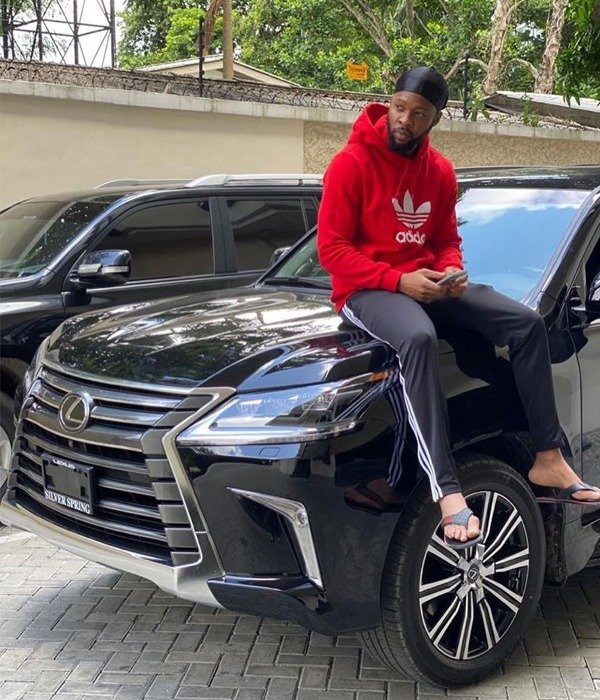 The singer, songwriter and multi-instrumentalist took to his Instagram account to announce the arrival of his new whip.
In 2005, he released his self-titled debut album N'abania. In 2010, Flavour released his second studio album Uplifted. It was supported by the singles "Nwa Baby (Ashawo Remix)", "Adamma", and "Oyi Remix". The album's success made Flavour one of Africa's most sought out artists. Flavour was booked to perform at numerous concerts and social events following Uplifted's release.
Watch below the video of the Lexus LX 570 being offloaded from the container.
Lexus LX570
The Lexus LX570 is a full-size luxury SUV. It is the third-generation of the LX range of SUVs. 
The LX570 is based heavily on the long-running Toyota Land Cruiser SUVs. The gigantic SUV is available as a two-row SUV with seating for five or a three-row that can carry eight passengers.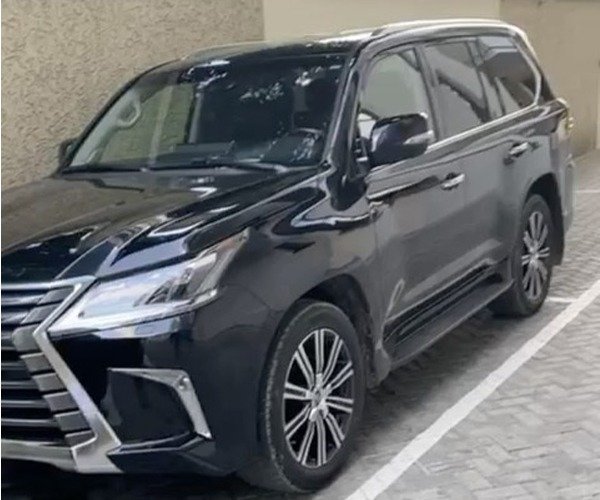 The LX has a V8 engine powertrain, a welded steel unibody shell combined with full-size steel ladder frame (body-on-frame construction). The LX570 can seat eight passengers. It has a 5.7 L  V8 engine. The Power output is 383 hp with 546 N⋅m (403 lb-ft) of torque.
The more powerful engine helps give an increased towing capacity of up to 3,900 kg. The LX in the name stands for "Luxury Crossover".
The Lexus LX 570 is an excellent machine for driving through urban jungles such as Lagos
The LX 570 doesn't come cheap. The current cost of a Lexus LX 570 is in the neighbourhood of N50 million depending on the model year.