5 Occasions The Embattled E-Money Gave Out Car Gifts
5 Times The Embattled E-Money Gave Out Car Gifts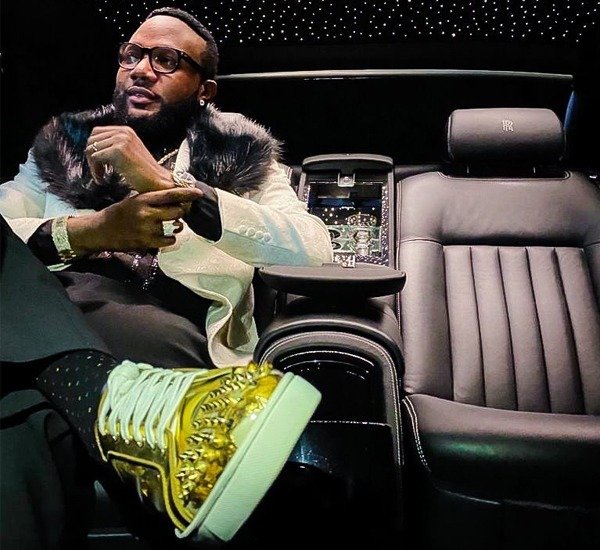 The Chairman, Five Star Group, Emeka Okonkwo is famously known as E-Money. He is the younger brother to the musician, Kingsley Okonkwo aka K-Cee.
E-Money is known for an ostentatious lifestyle that involves the display of expensive cars on social media.
Recently, the Inspector General of Police, Mohammed Adamu, placed E-Money under investigation. This was on account of his flamboyant lifestyle and alleged flagrant abuse of police escorts. According to the police boss, E-Money was using policemen like domestic servants. An order was immediately handed to the Lagos State Police Command to withdraw the six policemen attached to E-Money.
On May 5, he was invited for interrogation at Police Headquarters Annex, Kam Salem, Obalende, Ikoyi, Lagos. The same day, he left police custody after six hours of interrogation.
E-Money is also known for his philanthropy. For instance, he is known for giving out car gifts to relatives, friends and employees.
In this article, we highlight 5 instances and beneficiaries of E-Money's car largess.
E-Money Gifted His Wife With A Rolls-Royces Phantom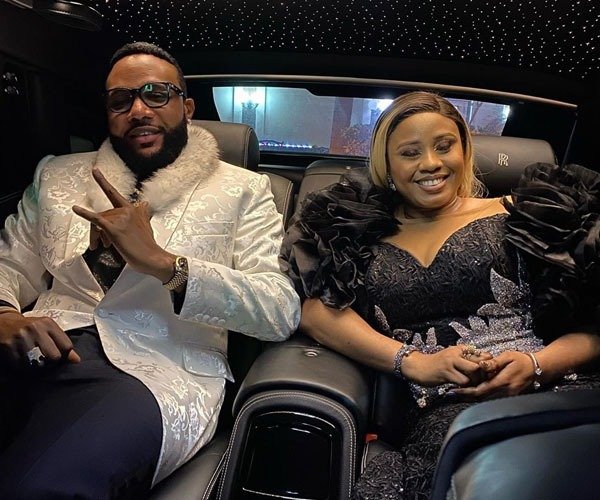 The 39-year old E-money, in mid-December, 2018, surprised his wife and mother of his three sons, Juliet, with an expensive early Christmas gift: a Rolls Royce Phantom.
The record label owner took to his Instagram page to post photos of the Rolls Royce Phantom.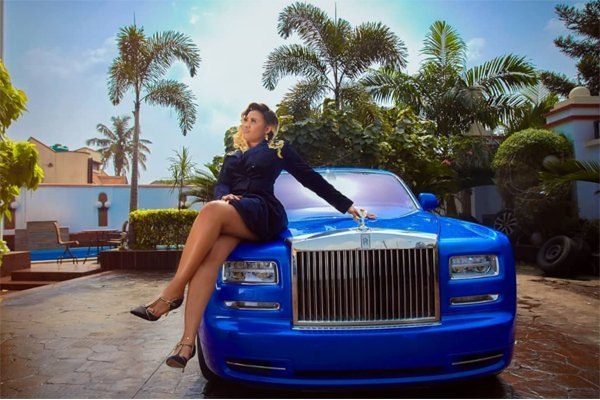 In the post, he wrote:
"Please help me pray for this Lady. She has been with me through thick and thin, She has never stopped praying for me…. My Love you deserve all the good things of life Enjoy your Christmas gift….. Congratulations My Tomato Jos @iam_mrse #rollsroycephantom."
The Rolls Royce Phantom is believed to have cost E-money about $600,000 (N217, 800, 000)
E-Money Gave A Mercedes Benz To Comedian FunnyBone
In December 2018, Christmas came early for the popular comedian, FunnyBone. This happened when he got a Mercedes Benz CL500 gift from E-Money.
The unexpected gift came during a party held at the residence of the benefactor. The party was attended by friends and family of the music mogul.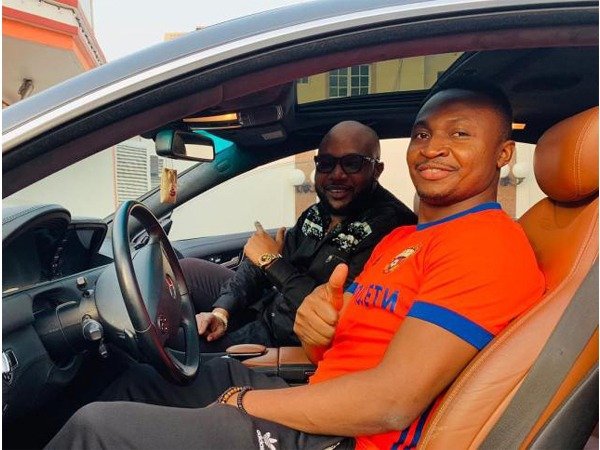 The video of the comedian receiving the car gift was posted to the Instagram account of E-Money.
He captioned the video post thus:
@I_am emoney1  I just dashed @funnyboneofficial a benzo!! Blessing upon blessing
E-Money Gave out car gifts to his workers to mark his 38th Birthday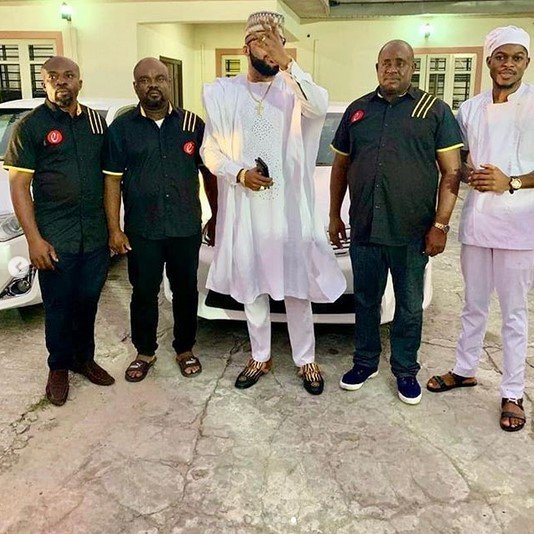 On February 2019, E-Money bought some cars and gave them out to his staff that he thought deserved them. The cars he shared were Toyota brands. According to him, the cars were shared to mark his 38th birthday.
Typically, E-Money shared the news with pictures on his Instagram page. In the caption, he wrote:
It's my birthday!!!!
What better way to celebrate than to bless some of the people who have been keeping my business going…
Remember to be diligent in all that you do because your hard work will surely pay off one day.
We will also be recruiting a lot of people this year into the Fivestar Group. The company is expanding and we need more hands-on deck. We all have a collective responsibility of growing the Nigerian economy and we will continue to do what we can in our own little way… Stay tuned for details on how to apply…
Actor Junior Pope got a Lexus GX470 from E-Money
In early January 2020, Nollywood actor, Junior Pope became a proud owner of a Lexus GX470, all thanks to E-Money and his famous musician brother, Kcee.
The actor took to his Instagram page on Sunday, January 5, 2020, where he shared photos of his new car.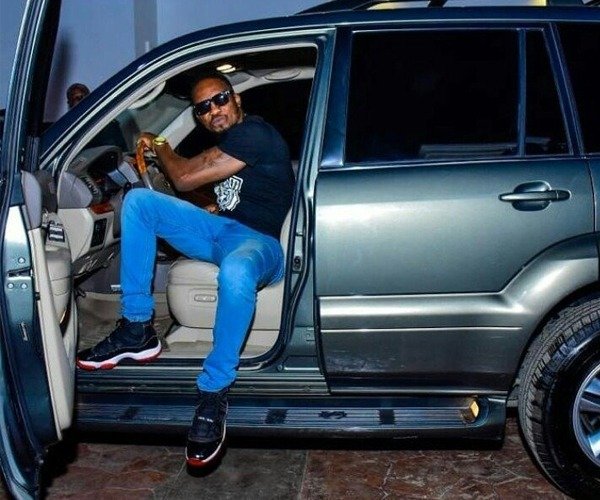 He went on to caption the photos with an appreciation message to Kcee and E-Money for their gift.
"Family is not only when related by blood… How else can one start the year other than with a heart of gratitude and Thanksgiving………@iam_emoney1 @iam_kcee Mentors turned friends, friends turned brothers, brothers turned family……….Thanks For This Magnificent Car Gift To My Family, Especially to your godson Jaden……..God Bless You More!!!
Again, E-Money doled out car gifts to his workers to mark his 39th birthday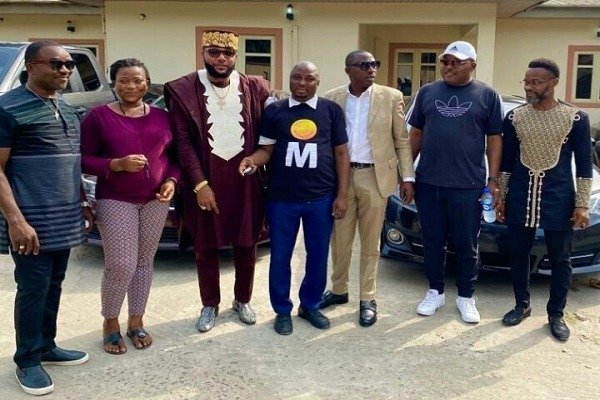 In February 2020,  to mark his 39th birthday, E-Money gifted some of his employees with car gifts. The four employees work with at his Five Star Group. The vehicles comprised a Nissan Altima, Toyota Camry, Kia Optima and Ford F150 Pickup Truck.
On his official Instagram page, he wrote;
It's my birthday!!!!
What better way to celebrate than to bless some of the people who have been keeping my business going… Thanks to this amazing staff of the Fivestar group for all that they do,
Remember to be diligent in all that you do because your hard work will surely pay off one day.. #itistoolatetofailamen