10 Celebrities That Created Sensation With Their Car Gifts To Their Wives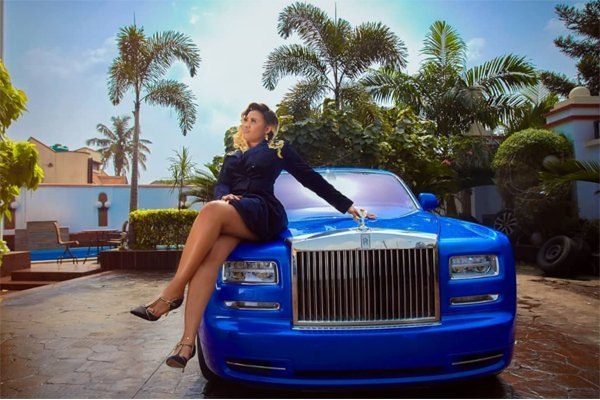 10 Celebrities That Created Sensation With Their Car Gifts To Their Wives
Gifts are an important part of a relationship. Giving gifts sometimes manage to express so many things that words can't. There is no better way to show that you love and care for your loved one than by presenting them with gifts.
One of the most lavish gifts that a man can give to his wife is a car gift. When you truly love someone, making sacrifices such as presenting them with a car gift comes so easily.
Indeed, buying cars for one's love interest is by no means a new trend. However, in very recent times, especially due to the leverage that social media gives, we have witnessed sensations created by some celebrities when they bestowed car gifts upon their wives.
In this article, we highlight 10 Nigerian celebrities who caused a sensation when they presented their wives with car gifts.
Ayiri Emami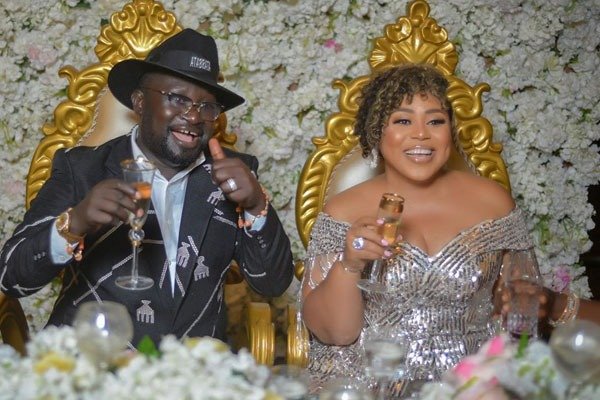 Ayiri Emami is a Nigerian businessman, politician, philanthropist and the chairman and chief executive officer of A & E group. The company has investments in oil and gas, construction, haulage, entertainment and the hospitality industry.
Chief Emami is the Ologbotsere (Prime Minister) of Warri kingdom.
The 44-year old Warri-based billionaire is married to Asba Ayiri-Emami – a businesswoman and fashion enthusiast.
On Thursday, October 23, 2014, he bestowed a customized Rolls Royce Phantom upon her. The car came with a 24-carat gold bonnet ornament – Spirit of Ecstasy. The number plate bore her name.
According to reports, the Rolls Royce cost about $470,000.
Ayo "AY" Makun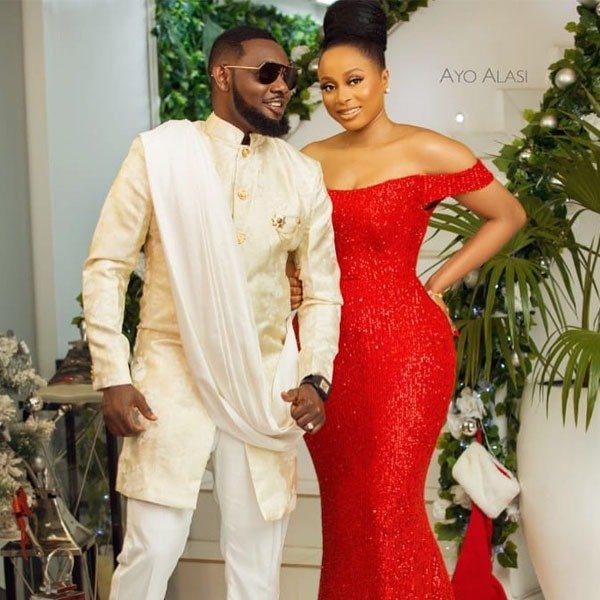 48-year old Ayo Makun is, arguably, one of the hardest working entertainers in the country.
On December 2012, the Comedian, showbiz impresario and filmmaker who is better known as AY, made a post on twitter to announce his car gift to his wife, Mabel.
The comedian tweeted a picture of the 2012 Acura-ZDX car that he got for his wife as an anniversary and Christmas gift with the following words
"Wifey this is my anniversary/Xmas gift to U, 4 being a friend, Sister, wife & Mother. I love u."
The car was reported to have cost him about N10 million.
However, the tweet did not generate the type of reaction that he anticipated.
Instead, the tweet attracted a good dose of criticisms from fans. They were mostly of the opinion that tweeting about the lavish car gift to his wife was showing off.  AY would later tweet an apology.
However, things got even messier.
The sensation later generated to a feud between AY and his colleague in the comedy business, Basketmouth.
AY, via a tweet, claimed that Basketmouth created a fake twitter handle to join his angry fans to criticize and ridicule him.
In the tweet, AY said:
"Golden225 (Sky High's twitter handle) Basketmouth, you obviously created this twitter account for this mission. When you are done, let me know. I wish you all the best,".
In July 2019, to further prove that he is a romantic husband, the celebrated filmmaker took delivery of a Lexus LX570.  Reportedly, the grand SUV is a 10th Year Wedding Anniversary gift from AY to his wife, Mabel.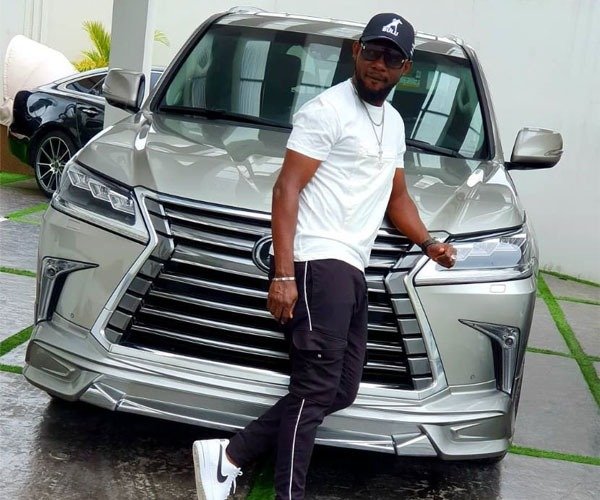 He took to his social media to share a video of the new whip. Sharing the video he wrote:
"@yomicasual If i ignore @davidoofficial style wetin i gain? Sometimes you can learn some things from your younger ones in the industry. So there nothing wrong with publicly reinsuring my PA @midas_interiors with another 'Assurance' on our 10th wedding anniversary.."
Olakunle Oladunni Churchill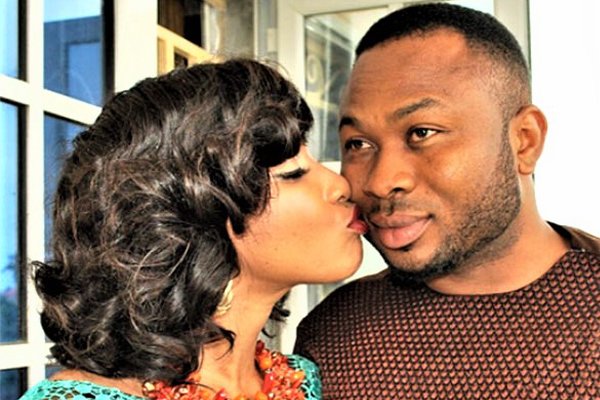 Olakunle Churchill is a businessman and philanthropist. He came to public attention when he married popular actress Tontoh Dikeh.
 The elegant traditional marriage ceremony took place in Port Harcourt on August 29, 2015.
 Not long after their marriage ceremony, Churchill became even more famous for his lavish gifts to his wife which are often announced on social media. For instance, he bought her a Christmas gift of a brand new 2016 Toyota Prado SUV.
On October 2016, and while his wife was yet to get over the excitement of receiving such a lavish Christmas gift, Churchill, again, surprised her with another car gift: a 2017 Lexus LX 570.
The cost of this Sport Utility Vehicle was put at N47millions.
The news of the car gift became an instant social media sensation when the excited wife, Tontoh Dike, took to her Instagram account to announce her newest gift from her husband.
On the Instagram post she wrote:
"I am indeed speechless by YOUR love for me.. Everyday I APPLAUD MYSELF FOR MARRYING such an awesome husband as YOU…Thank u My DEAREST husband for gifting me such a wonderful gift as dis cuties (LEXUS LX 570 2017).
May God bless and enrich u dearly for me. Uou SHALL KNOW NOT LACK. Your Love has made me a better woman and I am grateful to God for letting our paths cross. I LOVE YOU SO MUCH. #PAPAKING#MYKINGKONG#LOVERS#GIFT#PRAYINGWIFE#SANTA CAME EARLY#PRADO2016#[email protected]".
Seyi Law
Lawrence Oluwaseyitan Aletile, known professionally as Seyi Law is a popular Stand-up comedian.
In December of 2015, the Computer Science graduate of the Lagos State Polytechnic got his wife a Honda Crosstour as a Christmas gift.
The Honda Crosstour was worth approximately N7million.
The gift enjoyed popular attention when the comedian took to his Instagram page to announce the gift.
He wrote:
"No wonder, God made it clear in His words, that when they say there is a casting down, we will say there is a lifting up. I just hope this is a perfect gift for the most beautiful woman in the world, my wife and confidant, Ebere Stacy @hautestacy. Thanks for standing with and by me in my trying time. Thank God for the grace to do this now. Merry Christmas my love."
Davido
Music superstar, Davido, rose to fame after releasing "Dami Duro", the second single from his debut studio album Omo Baba Olowo (2012).
The BET Award winner stirred up one of the biggest car-gift sensation ever witnessed in Nigeria.
This happened when he surprised his girlfriend of over 5 years, (now his fiancé) Chioma Avril, with a Porsche Cayenne at a birthday party held for her.
A few days ahead of Chioma's birthday, Davido dropped a song titled 'Assurance'. The car came with a plate number that read 'Assurance'.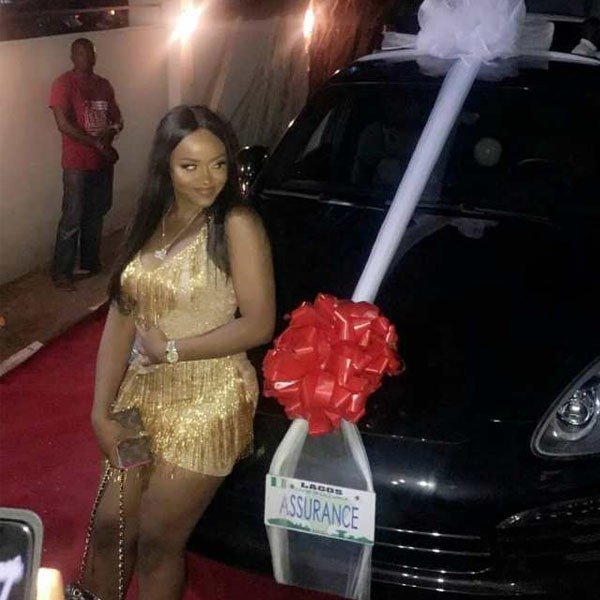 The Porsche gift to Chioma turned out to become an intense national talking point. However, Davido did little to douse the hoopla as he publicly declared his love for her, saying, "I'm in love o."
The singer also took a swipe at "So many niggas" who "are in love but they scared to show it."
He then went on to register his wish with a promise: "Happy birthday Baby girl! Today and 2MORO gonna be amazing."
Femi Gbajabiamila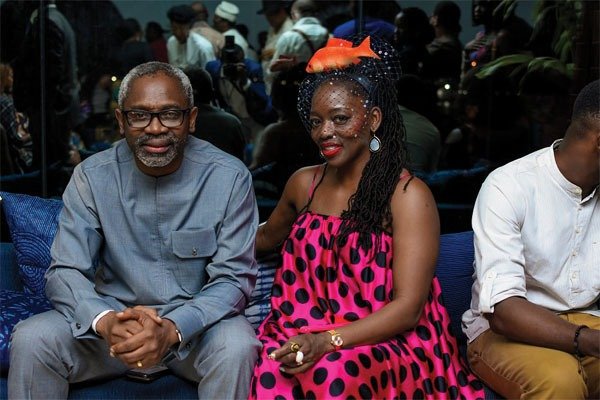 The 57-year-old Femi Gbajabiamila is the current Speaker of Nigeria's 9th House of Representatives.
On May 2018, the lawmaker trended on social media for days after a photo and a video of a brand new Benz G-Wagon he got for his wife surfaced online.
The lawmaker presented the surprise gift to his wife -Salamatu – on May 27 at an event to commemorate her 50th birthday.
Reacting in a statement, Mr Gbajabiamila said he saved for "a couple of years" to buy his wife the luxury vehicle.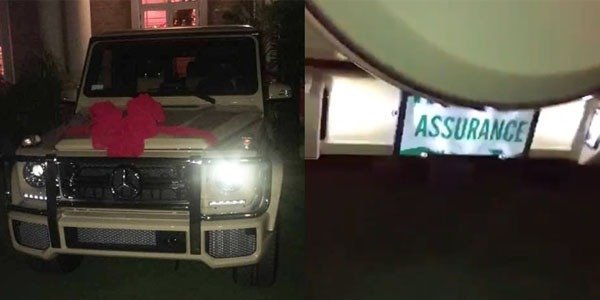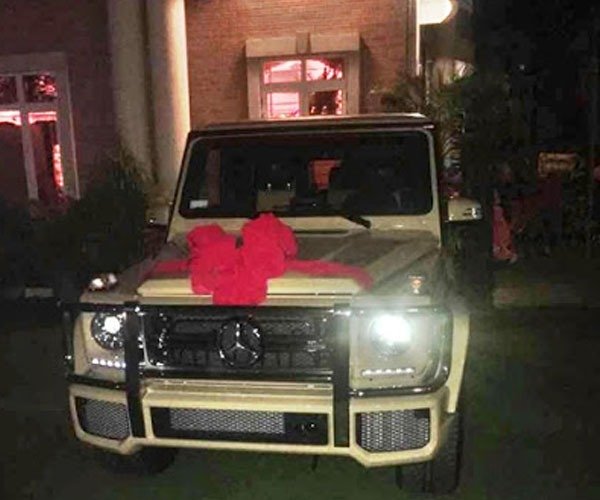 He went further to say that the presentation was meant to be a family affair. However, it was delayed and arrived when guests were already around.
His statement partly read, "My attention has been drawn to the extensive reports especially on social media regarding the presentation of a gift to my wife and best friend in celebration of her 50th birthday anniversary.
"The presentation of the gift contrary to public perception, was to be a family affair in our home but it suffered some delays finally arriving when a number of guests were in to celebrate with my wife. It still would have remained a private affair, but I guess we underestimated the power of social media and very excited friends."
The SUV was estimated to cost aboutN75million.
Peter Okoye (Mr. P)
Peter Okoye, known professionally as Mr. P, is one-half of the defunct music duo, P Square.
In 2013, Peter got married to the gorgeous Lola Omotayo. Lola was born to a Russian mother and a Nigerian father.
Prior to their marriage, they dated for seven years. According to Peter, Lola was there for him during his lowest moments. He puts her and their family above everything. Lola is a marketing representative. Her father is from Nigeria, while her mother is from Russia. However, she was born in Nigeria.
On June 21, 2018, the music star created a massive buzz when he took to his Instagram page to post the photo of a brand new Range Rover Sport. The luxury SUV was a gift for his wife.
The Instagram post was captioned thus:
"I told you every day is Valentine's Day with you so here's today's gift. Guys, help me Tag and tell my Wife to hurry home (if Lagos traffic will allow her) to unwrap this gift,"
Reportedly, the SUV costs about N55million.
Akpororo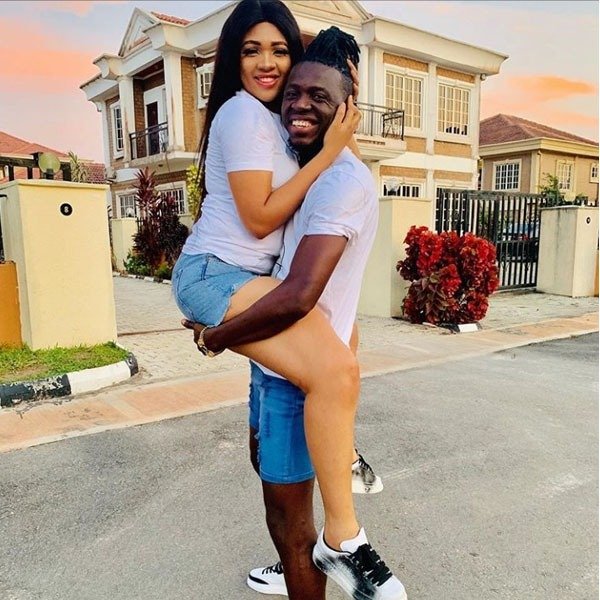 Akpororo is a famous Nigerian comedian. He is also famous for his numerous romantic gesture towards his wife, Josephine.
For instance, on Saturday, October 5, Akpororo surprised his beautiful wife with a Toyota SUV
He shared the news on his Instagram page; there, the visibly excited father of a set of twin, posted a video of his wife crying as she received the gift from him.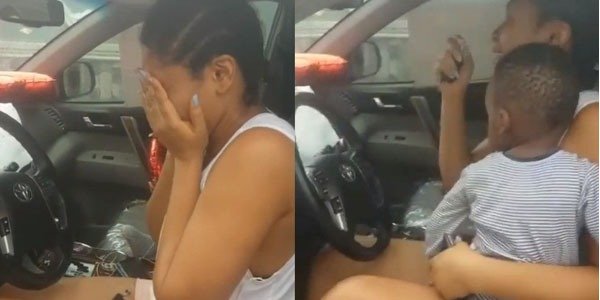 Bovi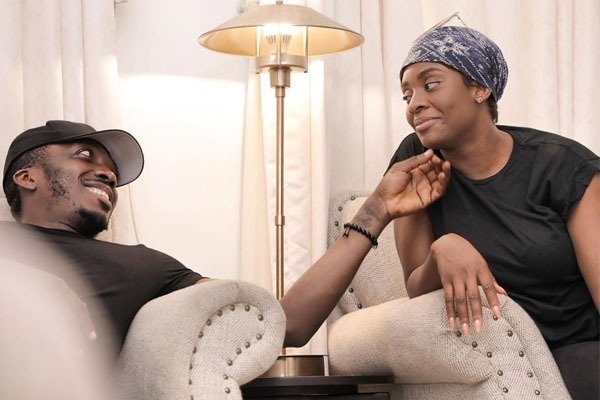 Unarguably, Bovi is one of Nigeria's most outstanding comedians.
He is the brain behind the popular stand-up comedy concerts Bovi Man on Fire.
On September 23, 2018, Bovi threw a star-studded birthday party for his wife and mother of his three children, Kris, who had turned 30.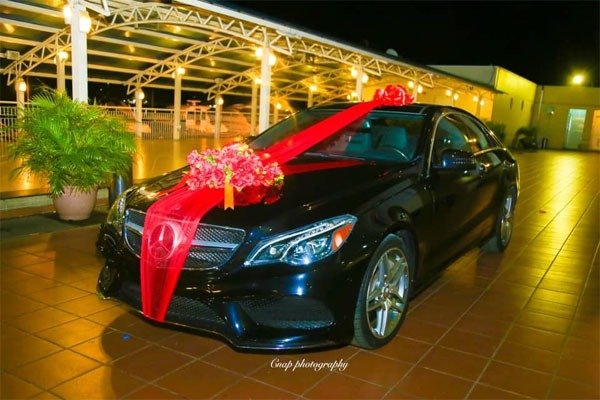 The party was held at the prestigious Civic Center in Lagos. The event was graced by their families, friends and showbiz stars.
The highlight of the party was when Bovi presented to her a gift of a 2015 Mercedes E-Class.
Kris was reduced to tears while receiving the car. The video of the presentation of the gift trended on social media.
E-Money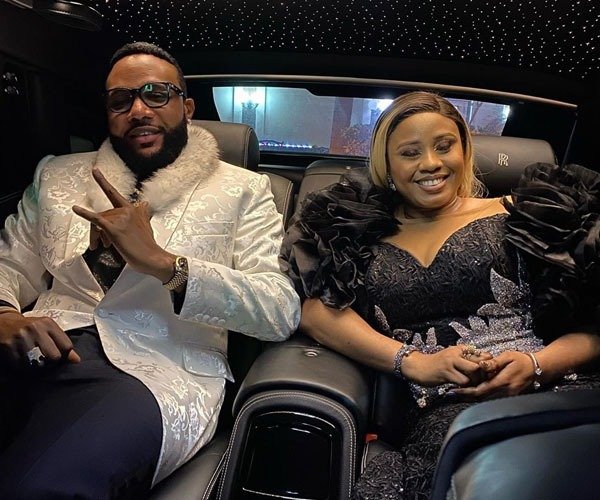 Emeka Okonkwo, famously known as E-money, is a popular socialite and CEO of Five Star Music Group. He is the younger brother of star musician, KCee.
In mid-December, 2018, E-Money surprised his wife and mother of his three sons, Juliet, with an expensive early Christmas gift: a Rolls Royce Phantom.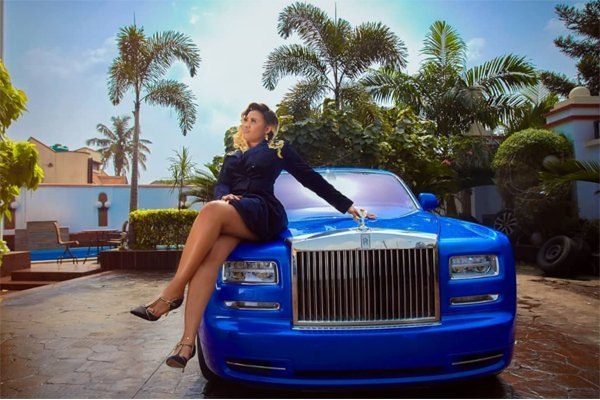 The record label owner took to his Instagram page to post photos of the Rolls Royce Phantom. In the post, he wrote:
"Please help me pray for this Lady. She has been with me through thick and thin, She has never stopped praying for me…. My Love you deserve all the good things of life Enjoy your Christmas gift….. Congratulations My Tomato Jos @iam_mrse #rollsroycephantom."
The Rolls Royce Phantom is believed to have cost E-money about $600,000 (N217, 800, 000). car gifts to
Sir Shina Peters
Sir Shina Peters is a legendary Afro juju musician.  The father of the iconic music video director, Clarence Peters,  currently has 16 album releases to his credit. 
Shina Peters is married to Sammie Peters. On early January, this year, the veteran musician surprised his prophetess wife on her 60th birthday with a Toyota Venza.
In a viral Instagram video, upon seeing the car, she could not contain her excitement as she screamed continuously in celebration.
On Instagram, she shared a video of herself dancing. She captioned it: Car Gifts To Car Gifts To  Car Gi Car Gifts Tofts To
"My 60th birthday gift. Nothing like a beautiful surprise. May God bless u my world. I know u are very private so no names but God will surprise u too. May u never know sorrow. 💃💃🎸"
Shina Peters and his wife, Sammie, have been married for almost 25years.