See How Much It Costs To Charter A Private Jet In Nigeria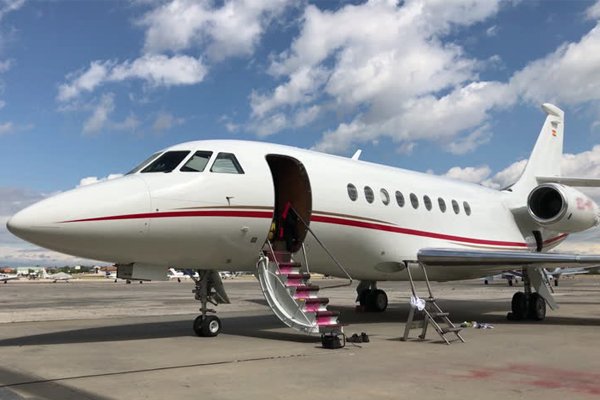 Private jets are a rare means of transportation. It offers the ultimate travel experience.  Generally, this means of transportation is considered as the exclusive preserve of the nouveau riche; that is, politicians, super-rich celebrities and business people, etc.
One does not need to own a Private Jet to fly one. There are Private Jets are available for hire. The need to hire one might be for a number of reasons, and not necessarily for pleasure. A Private Jet could be chartered due to the need to save valuable time. It could be hired for an emergency, such as to airlift someone to seek medical attention, etc.
Indeed, hiring a private jet is not exactly cheap. However, many Nigerians can afford it.
So, how much does it cost to hire a private jet?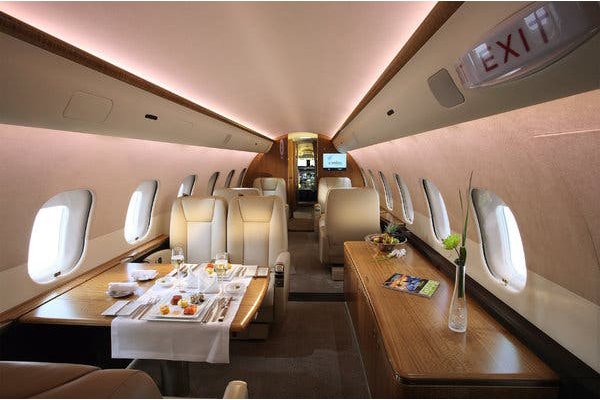 Well, the service does not come at a flat rate. The cost is determined by several factors. For instance, the cost can be determined by factors such as location, aircraft type and size, passenger capacity, timings, and of course the distance of the flight.
In Nigeria, several companies offer private jet charter services.  These companies can be found in major Nigerian cities like Lagos, Abuja and Port Harcourt. The cost of hiring their aircraft is similar, though each can come with slight variations.
In this post, Autojosh.com will attempt to throw some light on the cost involved in a private jet charter.
Duration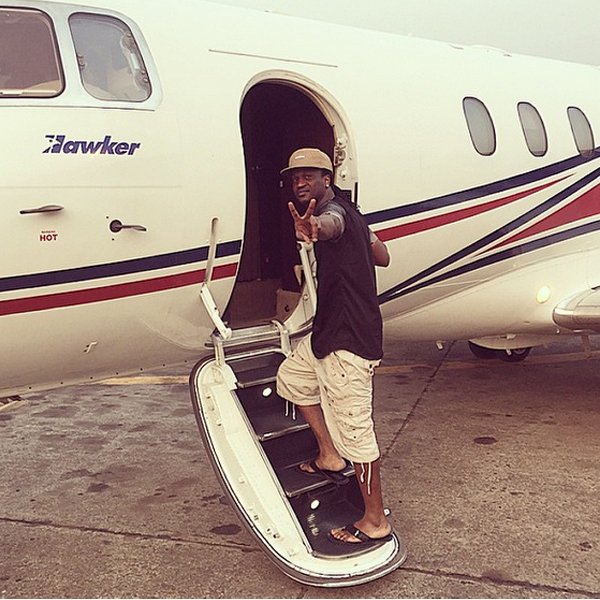 Different private jet charter companies offer different rates. However, one thing that is common to all of them is that the rates are mostly according to the duration (hours) of the flight. In other words, the calculation is per hour.
In Nigeria, most private jet charter companies charge as much as $3,000 – $6,000 US dollars for one hour. So, a $3,000 private hire will amount to approximately ₦1.08 Million Naira.
Note that, it takes about 45mins to 1 hour to travel between most Nigerian cities.
In order to have an estimate of the actual cost of hiring a jet, you should contact the customer care section of the jet charter company you want to patronize and ask for a quote.
Things To Know About Flying Private Jets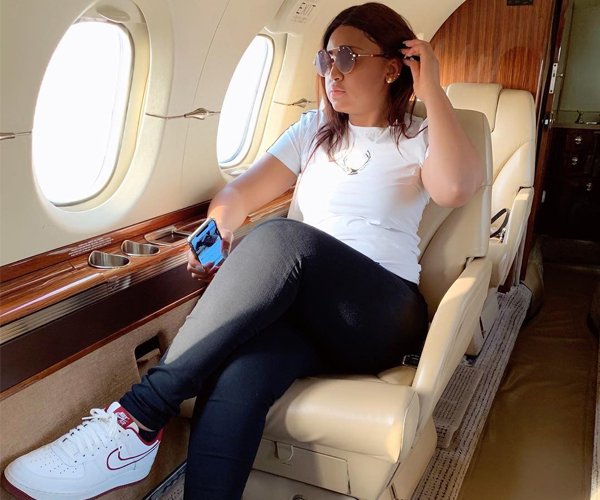 When flying a private jet in Nigeria, there are certain things you need to know. For instance, except it is an international flight, you will not need your International passport while flying to cities in Nigeria. However, it is important that you should have other forms of identification such as ID card, etc. You will need it to identify yourself at the checkpoint.
Also, pets are allowed on board a private jet. However, the pets must be accompanied by its documentation.
Unlike commercial airlines, private jets have the advantage of operating from a large number of airports which change based on client requirements.
In Nigeria, one can pay for a private jet charter in Naira. However, the prefered currency is in US Dollars. One can make payment using their VISA debit and credit cards, MasterCard, Bank drafts/deposit Etc.
In case a flight departure destination is very far from the home base of the jet, the re-positioning costs will be included in the overall charter price.
Lastly, most private jets provide refreshments for their clients/customers on board.
How to Group Charter
There is a popular misconception attached to hiring private jets. And it is that it can only happen if you are a billionaire or a multi-millionaire. Well, that is not exactly true.
For a relatively small amount, one can actually fly in a private jet. Well, this can happen if you are part of a group charter.
For instance, if an hour private jet charter is $3,000,  it can be split among 10 friends planning to travel to the same destination. This will leave each passenger with $300 bill (₦ 108,000) to pay.
So, with just N108, 000, you can experience what it means to fly in a private jet.
In conclusion, it is important to say here that the cost of chartering a private jet is negotiable. Most Private Jet charter companies would not mind offering a significant discount than have their aircraft idling away at the hangar.
Do you want to hire a private jet?  Then contact us at Autojosh. We will be happy to guide you through. Contact us HERE.