Davido: Checkout His Amazing Private Jet Lifestyle (PHOTOS)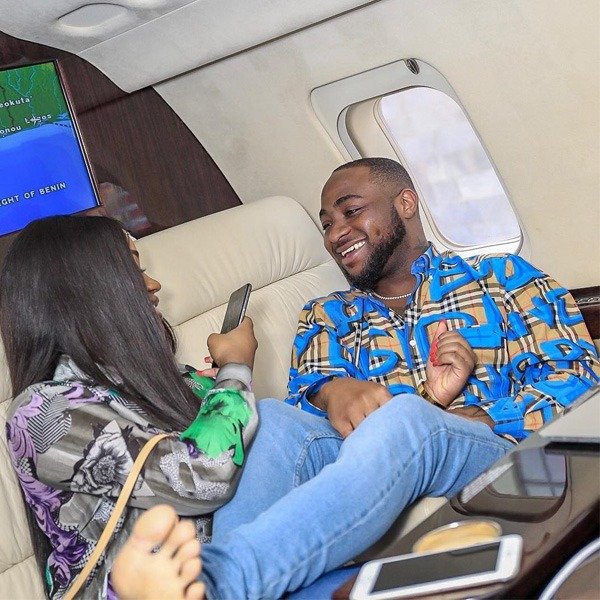 Davido: Checkout His Amazing Private Jet Lifestyle (PHOTOS)
Due to the demands of their business, Celebrities – especially musicians – need a very effective mode of transport to meet up with their various appointments and gigs. Such mode of transport must ensure that they are always punctual for schedules and contract signing.
Flying private jets is one method that has proved to be the most effective mode of movement for them.
Flying private jets comes with so much convenience as well as several other benefits. Most Celebs would admit that travelling by traditional commercial flights often come with several snags. For instance, valuable hours, or even days, could be wasted transiting in several countries during a trip. This could make them miss important appointments.
Indeed, Celebrities love their adoring fans. However, celebrities are humans too. Sometimes they need their peace and quiet. Just think about all of the people taking pictures of them, watching everything they do, asking for pictures and autographs, etc. On a commercial flight, as soon as that seatbelt sign goes off, these are some of the things that public figures experience. Even flying First Class does little to save you from this attention.
No doubt, flying Private Jet doesn't come cheap. You need a huge stack of money to be able to afford a trip. However, some celebs have demonstrated that they can afford it. And one of them is Nigerian entertainer, David Adeleke, known professionally as Davido.
Currently, Davido is one of the most itinerant public figures in Africa. The demand for his presence within and outside his home country has soared tremendously over the years.
His rise to prominence globally has translated to an extremely busy schedule for him. And clearly, flying Private Jets has helped him in keeping up with his numerous appointments across cities and nations across the world. It has also ensured that he does not disappoint his teeming fans at shows and concerts. Apparently, he understands that not meeting up with event schedules is not good for public image.
Indeed, over the years, Davido has become a citizen of the sky.
In this article, we showcase some photos of Davido's Private Jet lifestyle.