This Floating Electric Car Can Withstand Flood And Was Born From 2011 Tsunami Tragedy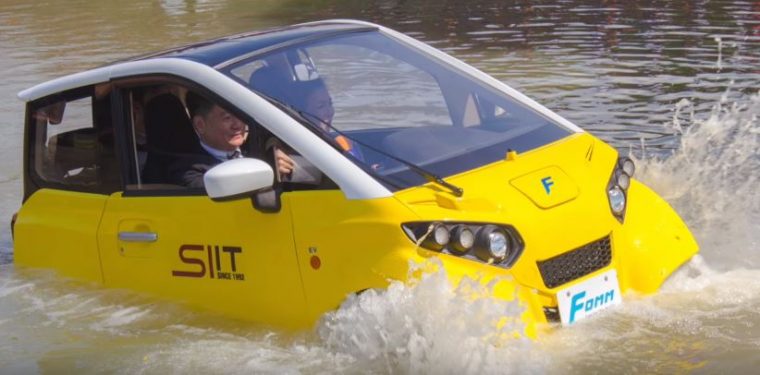 Plato's adage, "necessity is the mother of invention" definitely applies to the story behind this Japanese floating car design
The devastating earthquake and tsunami that hit Japan in 2011 inspired numerous innovations meant to prevent future disasters. That includes one man's dream of a floating car.
Two years after the disaster, Hideo Tsurumaki, a former employee of Toyota Motor Corp,who witnessed people trying to escape the tidal waves onslaught in their cars,started Fomm Corp. to build a small, watertight electric vehicle that can float in floods, or even cruise at low speeds.
This Electric car uses turbine-shaped wheels that draws in water as they revolve, and a component at the front that releases the water to achieve propulsion. It also allows the vehicle to be turned using the steering wheel.
It will be a city car, driving 160 kilometers (99 miles) on a single battery charge with a top speed of 80 kilometers per hour (50 mph). The batteries are replaceable, so users won't have to wait the six hours it takes for a full charge and a heat-storage system custom built for southeast Asia.
Fomm Corp. has some notable backers, a functioning prototype, and plans to produce 10,000 cars a year,starting from later this year at a factory that it's renting near Bangkok in Thailand.
Are you inspired by his creativity?