Ford Starts Taking F-150 Lightning Orders Again, Lowers Price For One Version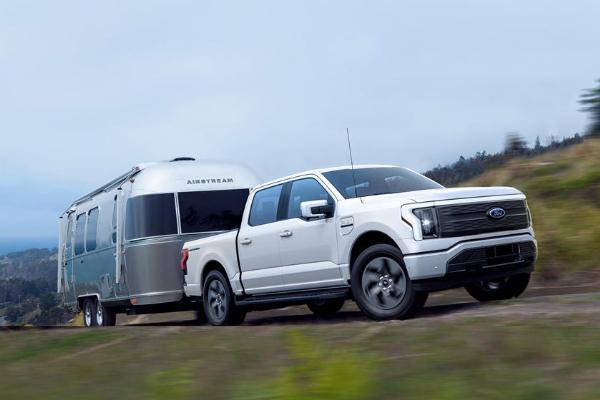 For a very long time after its official introduction, Ford's F-150 Lightning kept getting more expensive. The truck has so far undergone no less than five price hikes since 2021, but today the trend finally reverses. For the first time, the F-150 Lightning got cheaper. In just one iteration, but still. It's also up for order again, although not all versions can be ordered.
The F-150 Lightning XLT with Extended Range battery has gotten $2,100 cheaper, now starting at $78,874 so that it can become eligible for up to $7,500 in federal tax credits under the Inflation Reduction Act.
The F-150 Lightning XLT Standard Range has become $1,000 more expensive, now starting at $64,474, and this one is also eligible for the $7,500 federal tax credit, as is the $76,974 F-150 Lightning Lariat with Standard Range battery (also $1,000 more expensive).
Unfortunately, the cheapest version of the truck, the F-150 Lightning Pro, remains sold out for the 2023 model year. The F-150 Lightning Lariat Extended Range starts at $85,974 and the Platinum starts at $98,074, and neither of these qualify for the aforementioned federal tax credit as they're both priced above $80,000. Their prices have remained unchanged since the previous hike that occurred on March 30.