Governor Akeredolu Buys Twenty 2019 Toyota Land Cruiser Prado SUVs For Ondo Judges (Photos)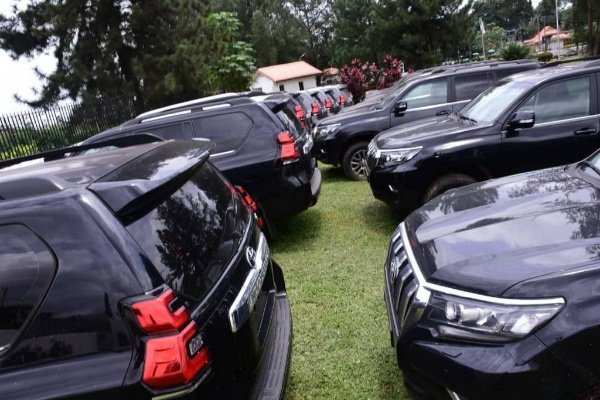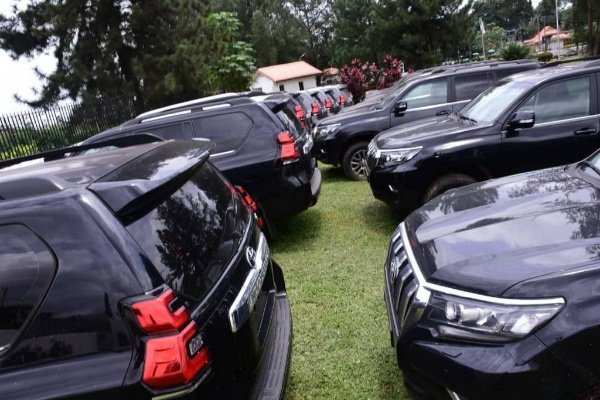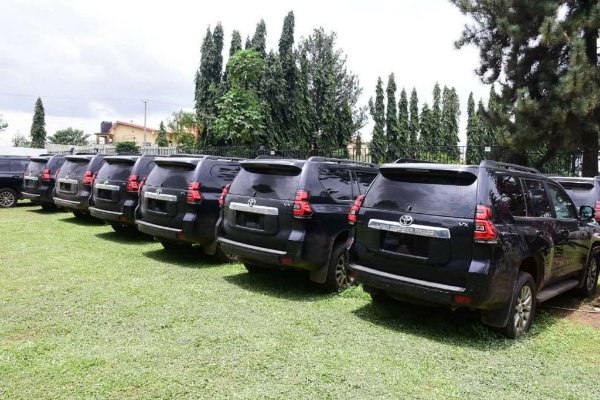 Governor of Ondo State, Rotimi Akeredolu, has presented 20 brand new 2019 Toyota Land Cruiser Prado SUVs to the judges and the Chief Judge of the state.
The brand new Sports Utility Vehicles were received by the chief judge of the state on behalf of the other judges at the Government House, Alagbaka, Akure, the state capital.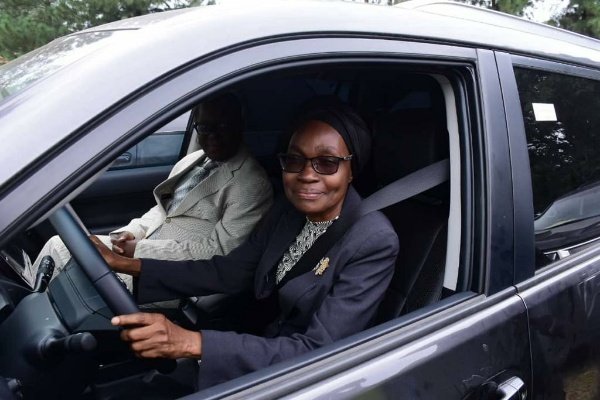 The chief judge, who thanked the governor Akeredolu for the gesture, said judges in the state, including herself, had been using a rickety 10-year-old official vehicles.
She said:
"My colleagues and I have been riding 10-year-old vehicles, hitherto. We have had various experiences of disappointments in the use of our vehicles."
"I recall once I was on the way to Abuja, my vehicle broke down around Obajana. And you know the security situation in that axis. Before long, the boys were gathering. Fortunately for me, I had the pilot vehicle with me. I had to enter the pilot vehicle to get away from that environment."
"If you bring my colleagues here, they will tell you the various experiences they have had with their vehicles. I want to thank God for Mr. Governor. I want to appreciate this good gesture. We don't have feelings of entitlement, though the regulation says give judges new vehicles every four years. By this regulation, it's an entitlement. But at the same time, we want to appreciate Mr. Governor for not taking us for granted."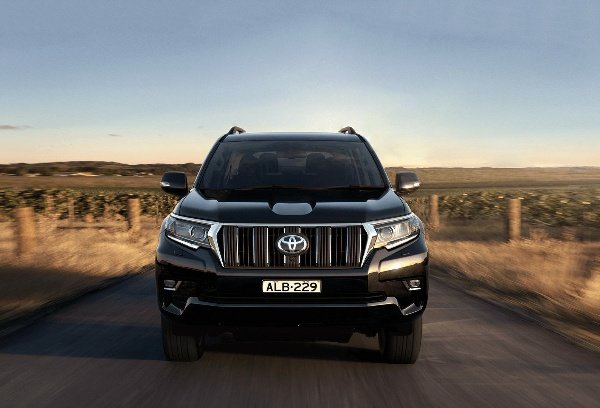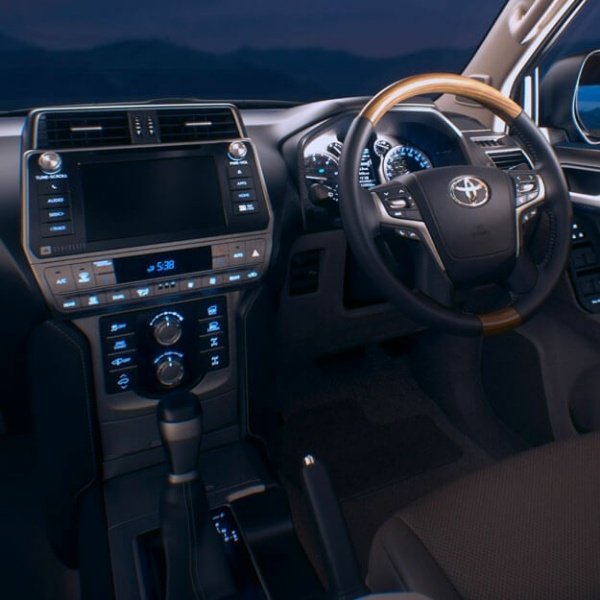 About The 2019 Toyota Land Cruiser Prado:
The stylish all-new 2019 Toyota Land Cruiser Prado SUVs combines style and refinement with off-road capablities.
Two engines are offered on the 4-wheel drive 2019 Land Cruiser Prado. A 3.0 liter inline-4 diesel engine, that pumps out 163hp and 410Nm of torque and a 4.0-liter Dual-VVTi V6 petrol engine, that produces 275hp and 385Nm of torque.
The diesel engine is mated to either a six-speed manual transmission or five-speed automatic transmission, while the petrol engine is paired to a six-speed automatic transmission.
This engine will take the 5,412 pounds SUV from standstill to 60 mph in 11.7 secs and a top speed of 175 mph.