Container Accidents, Traffic: Governor Sanwoolu Inspects Trucks And Bridges In Apapa (Photos/Video)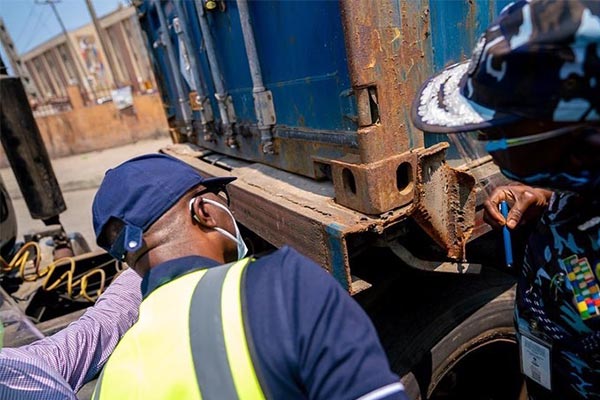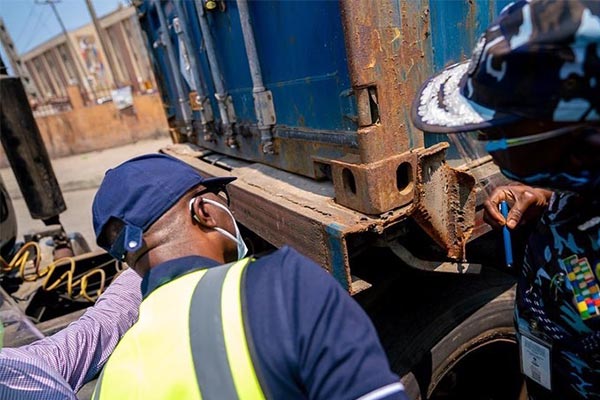 As part of the effort of the Lagos state government to drastically reduce the unabating gridlock caused by the trucks and to maintain equanimous smoothness of truck operations in Apapa, Lagos State Governor, Mr. Babajide Sanwoolu has visited Apapa to inspect repair projects and how containers are being latched. He noted that the current situation is a sore thumb that needs to be taken care of urgently.
While making this known through his twitter handle, he said, "Tied with the inspection tour of all the roads and infrastructural projects in that corridor, is the resolution being made to engage Federal Government to allow the immediate use of the 700-truck capacity Lilypond Terminal to take the trailers off the road".
VIDEO AS SANWOOLU INSPECTS TRUCKS
Speaking further, he stressed that efforts are being made to make available 30 hectares of land at Ijora to build an additional park for trucks.
"I took time to personally inspect projects meant to improve traffic around Costain, Iganmu, Apapa and Mile 2 areas" Babajide said.
He noted that inconvenience caused by these trucks has restricted the supposed normal vehicular movement within the axis. "The chaos created by the indiscriminate parking of trailers along these routes, and the risk they pose to commuters in and around that axis are currently being addressed." He added.
Giving the glimpse of hope in order to ease the burden of residents who live, work and ply that area regularly, the Governor said, Liverpool and Creek roads have already been completed saying that, by October, all the road network leading in and out of the port area would be opened up for public use.
Below are more photos as Governor Sanwoolu inspects trucks and bridges in Apapa