Apapa-Road Gridlock: See How Companies Now Move Cargoes From Lagos Ports (PHOTOS)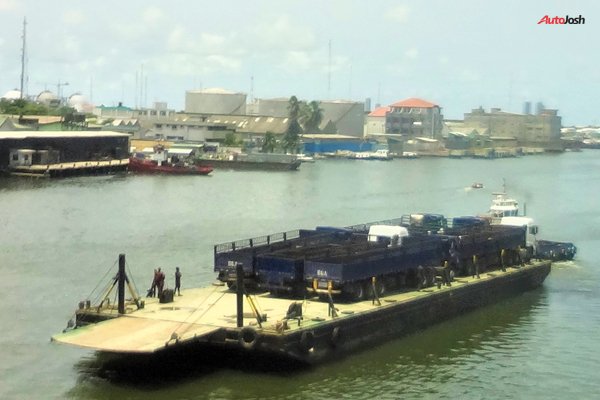 The Apapa and Tin Can seaports have become notorious for traffic gridlocks on access roads leading to these 2 major seaports in Nigeria.
The traffic gridlocks and congestion on Apapa access roads are, principally, as a result of the atrocious condition of the Oshodi-Apapa Expressway.
This causes trucks and tankers that visits the ports or tank farms in Apapa to spend days on the road, queuing up to carry cargoes.
As a result of this, a lot of productive man-hours are wasted on the road waiting to obtain cargoes.
However, in order to save valuable time; some companies have devised a faster mode of transporting their cargoes from the ports.
In a bid to beat traffic gridlock and hasten the process of evacuation and transportation of cargoes at the port terminals, these companies now use barges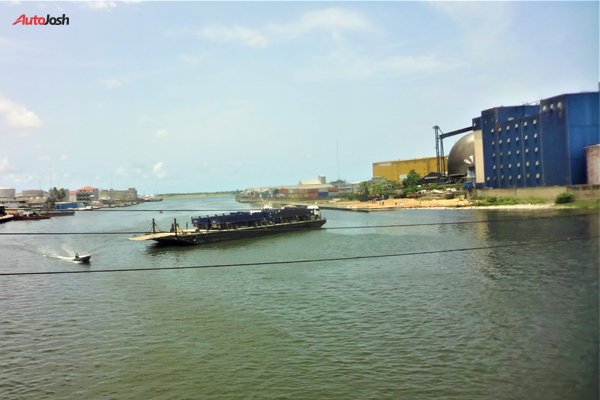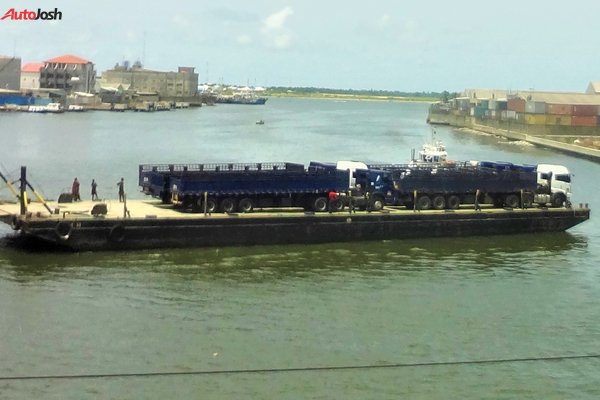 With this method, their trucks no longer have to wait for weeks to reach the terminal and take cargos or containers out of the port.
With the use of barges, they can transport their trucks or tankers to the terminals and back,  and it takes a day to achieve this.
As the rehabilitation work on the Apapa-Oshodi Expressway gets on the way, it is believed that this method of evacuating cargoes and other freight at the ports will increase significantly.