Anambra Police Command Gets New Helicopter For Surveillance (PHOTOS)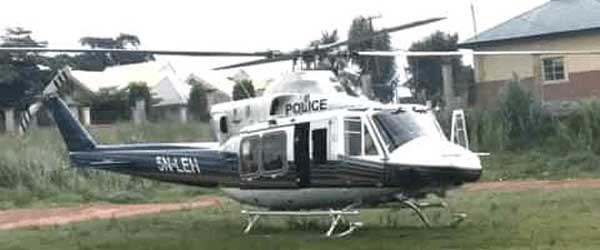 Reports have it that Inspector General of Police (IGP), Mohammed Abubakar Adamu has deployed another operational a
surveillance helicopter (5N-LEH), to the Anambra State Police Command, at the request of Governor Willie Obiano of Anambra state.
A test flight was carried out today, Friday, 24th July 2020, where the helicopter took off from DO field, Amawbia, flew over the premises and took off to embark on test surveillance. From within the cockpit, operators are able to send out digitally clear surveillance pictures and videos to a ground crew who process the same for further action by the authorities if need be.
Speaking to reporters at the state police command headquarters, the Police Public Relations Officer, SP Haruna Mohammed said that the helicopter was deployed by the Inspector General of Police on the request of Governor Obiano and the state commissioner of police, Mr John Abang, pointing out that it will aid in accessing difficult terrain in the state, as well as aid in monitoring farmers'/herders' conflict.
Mr Mohammed stressed that the helicopter will complement the already existing security architecture in the state. He noted that the surveillance has commenced with immediate effect as it will help crime detection and prevention.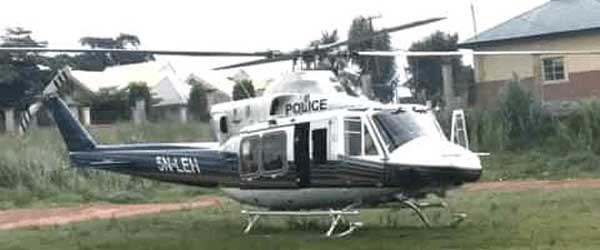 Mr Mohammed praised Governor Obiano for his supportive role. According to him, this has facilitated their duty. He noted that the command has achieved a lot within the shortest time. With the deployment of the helicopter, security of life and property of residents in the state have received a major boost.
In 2019, the Anambra state government launched smart city policing. This they did by deploying smart cars and mobile surveillance cameras at strategic locations in the state. This was intended to help the crime-fighting efforts of the security agencies.