Here Are 12 Notable Airlines That Have Gone Out Of Business In The Last 14 Months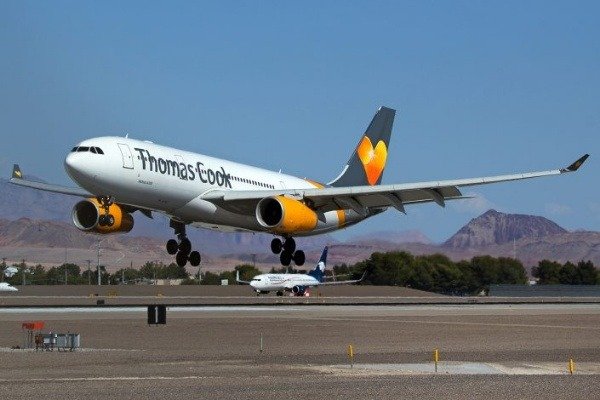 Autojosh has shown you 16 famous Nigerian Airlines that no longer exist, here are 12 notable airlines that have gone out of business in the last 14 months.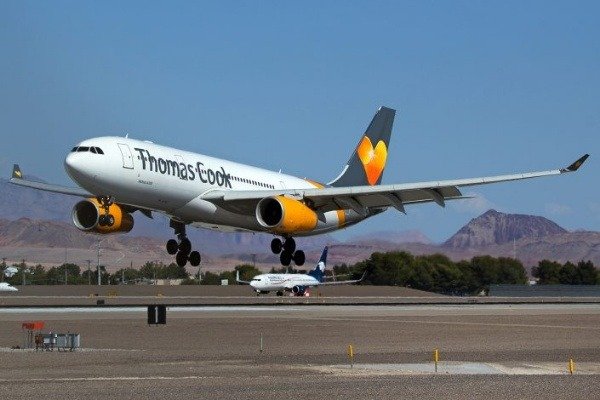 Established airlines like Delta Air Lines and United Airlines, as well as Nigeria's Air Peace, keeps waxing stronger after seeing strong growth, customer loyalty, and new opportunities in 2019.
But the same cannot be said for some airlines like Thomas Cook and Air Italy that have gone out of business. Some of the factors that led to their demise includes flawed business models, tight competition, bad management, and unexpected costs.
Autojosh has shown you 16 famous Nigerian Airlines that no longer exist, here are 12 notable airlines that have gone out of business in the last 14 months.
1) California Pacific Airlines
November 1 2018 to January 17 2019
The California-based regional airline only flew commercially for a few months before suspending operations.
2) Germania
5 September 1978 to 5 February 2019
Berlin-based Germania started as a charter airline before grewing to operate commercial service.
Fuel prices and increasing pressure from low-cost carriers all led to the airline's failure.
3) Flybmi
August 1987 to 16 February 2019
A British regional carrier was a former subsidiary of British Midland International. Increase in fuel and carbon costs, along with Brexit uncertainty were some of the factors that crumbled the airline.
4) Wow Air
31 May 2012 to 28 March 2019
Icelandic ultra-low-cost carrier, which began flying in 2012 disrupted the transatlantic market by offering cheap flights between North America and Europe.
Mogensen
"One of the mistakes that I made, that Wow made in the last 18 months, was that we were moving away from the low-cost model,"
5) Fly Jamaica Airways
14 February 2013 to 31 March 2019
Kingston-based airline ceased operations due to lack of aircraft five months after one of its two aircrafts got damaged in a crash-landing in Guyana.
6) Jet Airways
5 May 1993 to 17 April 2019
Mumbai-based airline fell apart after years of financial losses amidst an onslaught of competition from low-cost newcomers
7) XL Airways
22 December 1995 to 23 September 2019
French carrier XL Airways was a leisure airline that ran out of cash and could not secure additional investments
8) Aigle Azur
1946 to 6 September 2019
French carrier ultimately ran out of cash and collapsed in 2019 a year after it tried to launch a new strategy, with new route and planes.
9) Adria Airways
December 1961 to 30 September 2019
The former flag carrier of Slovenia lost a lot money in the early 2000s and 2010s. Despite several reorganization attempts, Adria never recovered.
10) Thomas Cook
1986 to September 2019
Founded as Trans-European Airways, the British airline collapsed after failing to secure £200 million in emergency funding following a demand from its lenders.
11) Air Italy
2018 to February 2020
Air Italy, which tried to capitalize as Italian flag carrier Alitalia struggled, collapsed less than two years after launching its first flight.
The privately owned Italian airline was the second largest airline in Italy.
12) AtlasGlobal
2001 to February 2020
Just 24 hours after Air Italy shut down, Turkish airline AtlasGlobal filed for bankruptcy and ceased operations permanently, following restructuring and operating suspension.