Hilarious Chat Between A Scammer Posing As Nigerian Customs Sales Rep And The Victim (Photos)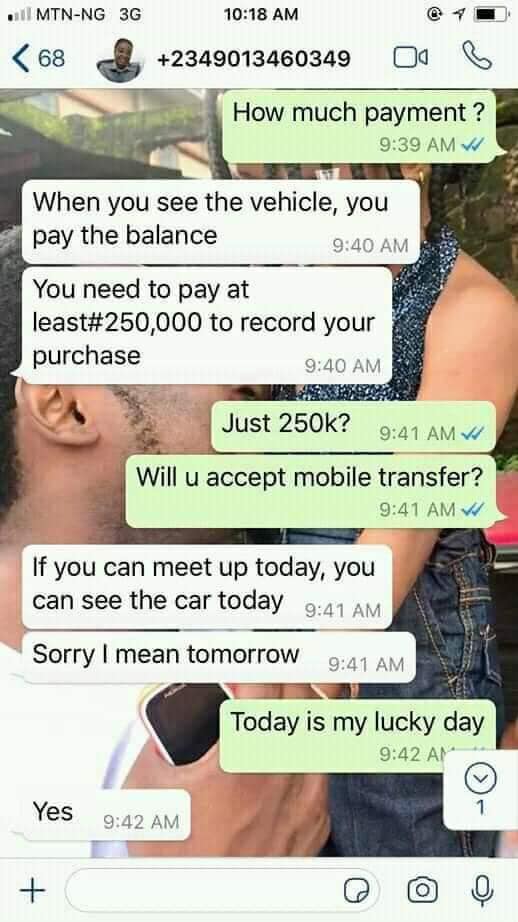 If you go to the official website of the Nigerian Customs Service, they clearly warn people to be very careful as fraudsters use their services to defraud gullible and I-Want-It-Very-Cheap people.
This fraudster claiming to be Nigerian Customs sales rep is one of the numerous scammers the NCS warned you about.
In the chat, you'll see how this scammer wanted to scam the victim but unfortunately for the scammer, the victim was far ahead.
Read the chats below;