Honda Teases 2023 US Version HR-V With Rugged Looks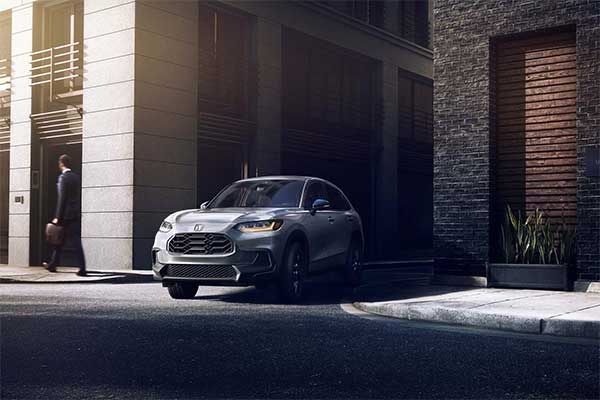 Honda today teased its 3rd generation HR-V compact SUV for the American market. This model is very different from the global model unveiled several months ago with more rugged looks.
The new subcompact crossover features a handsome design with a long hood, LED lights at both ends, and black trim that almost gives it a rugged appearance. Don't be surprised if Honda ends up offering one wearing a TrailSport badge. Honda introduced the TrailSport grade on its updated 2022 Passport SUV and has hinted that we'll see it offered on other vehicle lines.
There are few details about the 2023 HR-V as no interior or powertrain has been given yet but rumours are flying around that the HR-V will use the  Civic's 2.0-litre inline-4, 158 hp engine mated with a CVT transmission as standard. This will be a power bump from the previous generation's 1.8-litre, 141 hp powerplant.
More details on the latest HR-V will be unveiled following its official release.