Hyundai Ioniq 5: The Best Electric Car Design Of The Year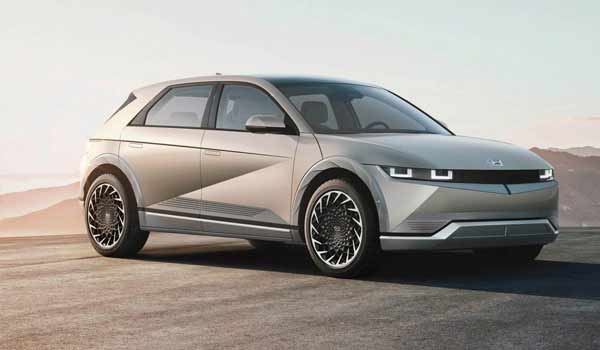 The Hyundai IONIQ 5 won Best Design at the TopGear Electric Awards 2021.
It is the first car in the new IONIQ line-up brand, and the first Hyundai built on a new dedicated E-GMP battery electric vehicle platform.
The IONIQ 5 doesn't just herald a new era for EV design, but for EV performance and capability.
IONIQ 5 is fully electric and rich in eco-friendly materials, including those extracted from sugar cane, meaning it's both desirable and sustainable. Able to charge from 10%-80% in just 18 minutes, accelerate from 0-62mph in as little as 5.2 seconds and travel up to 300 miles on a single charge, with IONIQ 5 there are no compromises.
IONIQ 5's progressive design represents a departure from past norms, exploring a new design freedom offered by a dedicated BEV platform, evoking the daring attitude of Hyundai Pony, the company's first production car. The front of the car is equipped with Hyundai's first clamshell hood that minimizes panel gaps for optimal aerodynamics.
The front bumper is defined by an eye-catching V-shape incorporating distinctive daytime running lights (DRLs) that provide an unmistakable light signature unique to IONIQ 5. On the sides, auto flush door handles provide clean surface styling and enhanced aerodynamic efficiency. The front and rear forms of the vehicle merge together at its doors.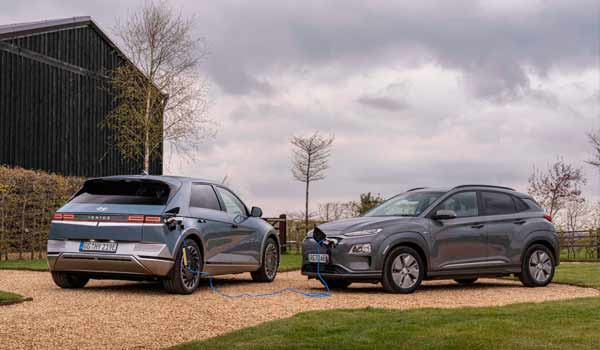 There's a mighty three metres of tin between the axles. So, adults can sit behind adults in an easy-to-park box. The batteries – choose from a regular 54kWh or supersized 72kWh – are posted beneath your feet. Ideal for the centre of gravity, though don't mistake this for a sporty car. You assume the commanding driving position of an SUV, with none of the fake off-road pretentiousness.
Said platform allows a totally flat floor, so the interior can morph to your whim. The centre console slides fully forward, while both front chairs have built-in footrests and recline almost bed-flat.
Welcome to the virtuous circle of not having to package an engine, gearbox or exhaust. Did I mention the boot's massive and there's stowage for your mucky charging cable under its base?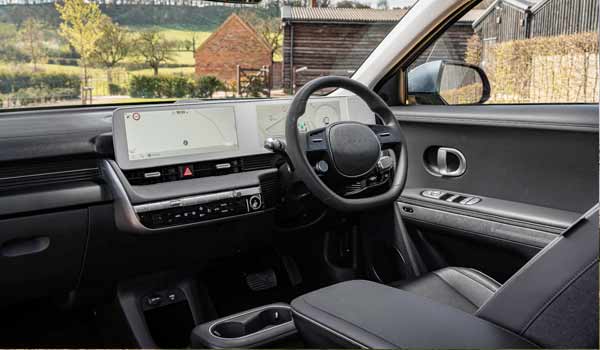 A generous family car, then. And yet Hyundai's been brave enough not to wrap it in an unassuming body. The Ioniq 5 looks like an Eighties hot hatch that's been beamed into the future. It's head-turningly bold and peppered with talking point details. Those wheelarch strakes. The robot dot-matrix tail-lights. The solar roof.
Inside, twin 12.3in screens are bookended with a magnetic panel you can pin receipts, notes or perhaps family photos onto. The seats could've come from something French in the Seventies – all comfort, and forget the cornering.
It looks and feels like a machine designed for driving in the 21st century as it actually is, not as we wish it was. Roomy, relaxing, and right-sized. Some common sense, among the jargon.