Images Of The 2023 Honda CR-V Leaked In China Ahead Of Its Official Launch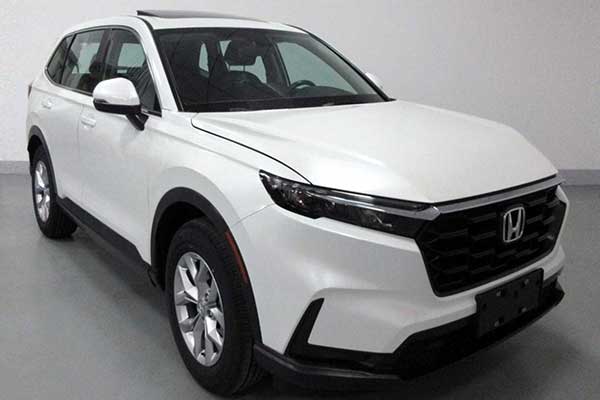 2022 is a very busy year for Honda in their SUV division as new versions of the HR-V, CR-V  and Pilot will soon be released anytime from now. But something happened as the latest images of the new CR-V crossover have leaked online in China.
Expected to arrive as a 2023 model, the new CR-V features an attractive but unadventurous design. It's also bigger than the model it replaces, measuring 185.1 inches in length versus the current model's 182.1 inches. This is key as CR-Vs are offered with the option of third-row seats in some markets. The platform is likely to be the same one found in the redesigned 2022 Civic. The interior, spotted in some spy shots of prototypes, is also expected to be similar to the interior of the Civic.
The front end is where most changes occur, with a longer bonnet, slim LED headlights, a larger grille, and a cleaner design for the bumper. At the back, the CR-V retains the model's signature L-shaped taillights which extend towards the sides of the rear windscreen. In the new generation vehicle, they are slightly reshaped, resembling those of the Volvo XC60 while losing the chrome trim element between them.
Power is provided by a turbocharged 1.5-litre gasoline engine rated at 190 hp (142 kW) sent to the road via CVT. This hardware setup is good for a top speed of 117 mph (188 km/h). The CR-Vs shown here have different wheels as the FWD model sits on 17-inch alloys while the AWD version has a larger 18-inch set. A 2.0-litre engine with dual electric motors – as in the current CR-V e:HEV – while a new plug-in hybrid variant is also rumoured to be in the works. US models may have a different engine variant.