The Infiniti Prototype 9 Concept Is A Hot Wheel For Adults (Photos)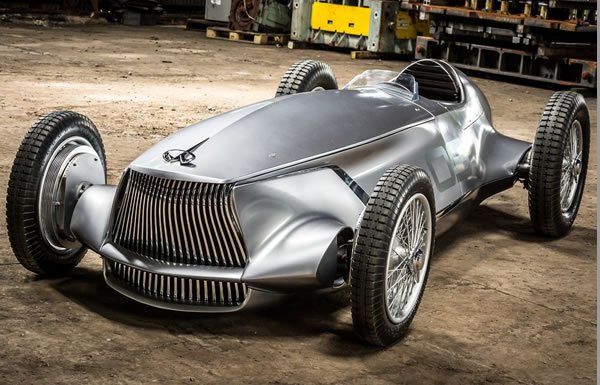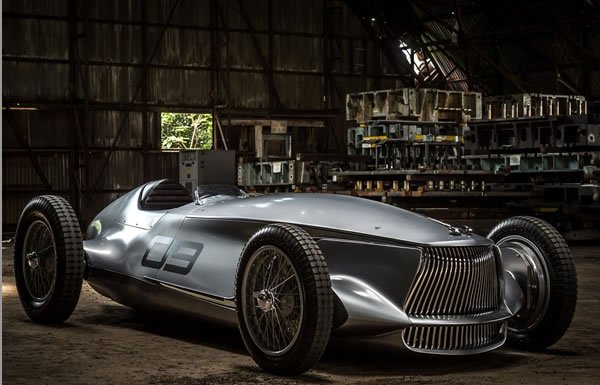 The Infiniti Prototype 9 Concept is the sleeky, open-wheeled electric retro roadster from Nissan Motor Corporation and premium automotive brand Infiniti.
It represents a reimagining of a 1940s race car with time-honored production techniques employed to realize its retro design.
The motor produces 148 hp and 236 lb ft of torque and driving the rear wheels. Prototype 9 has a top speed of 170 kph (105.6 mph), and sprints from 0-to-100 kph (0-to-62 mph) in 5.5 seconds, with a maximum EV range of 20 minutes under heavy track use. The car is powered by a prototype electric motor and battery from Nissan's Advanced Powertrain Department.
"Prototype 9 celebrates the tradition of ingenuity, craftsmanship and passion of our forebears at Nissan Motor Corporation, on whose shoulders we stand today. It started as a discussion: What if Infiniti had created a race car in the 1940s? If one were to imagine an open-wheeled Infiniti racer on the famous circuits of the era, such as Japan's Tamagawa Speedway, what would that look like? The sketches were stunning and the idea so compelling that we had to produce a prototype. As other departments became aware of this, they volunteered their time to create a working vehicle." Alfonso Albaisa, Senior Vice President, Global Design
The vehicle's stunning bodywork is made from steel body panels wrapped around a steel ladder frame. The panels were hammered into shape by the Takumi. For Prototype 9, panel beaters incorporated Infiniti's signature design elements, such as the double-arch grille, 'shark gills' aft of the front wheels, a single-crease hood, and sharp lines that stretch from front to rear.
Would you love to have one?
See more photos…
See Related Post: This Is What The 2019 Rolls Royce Phantom "Drop Head" Will Look Like (Photo)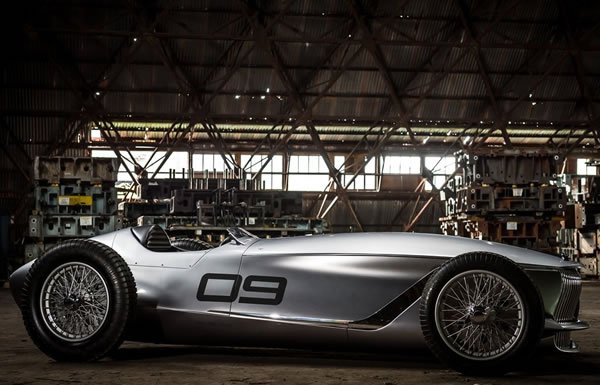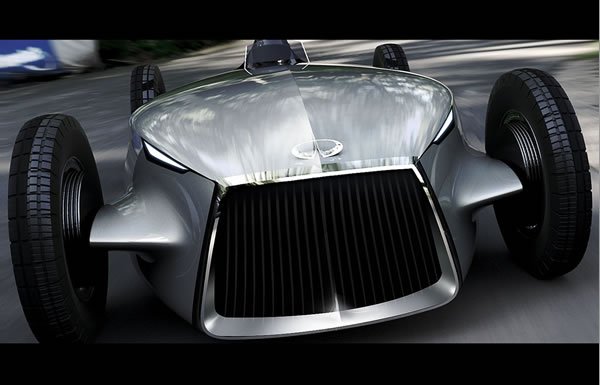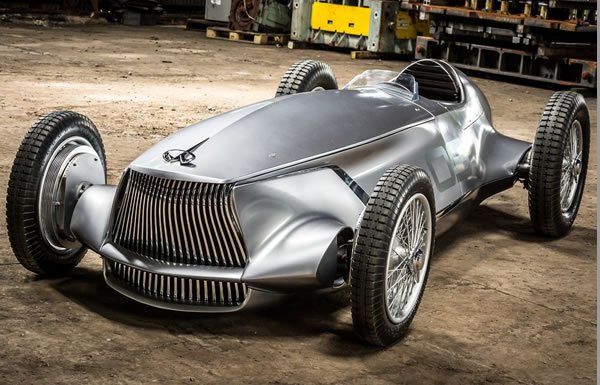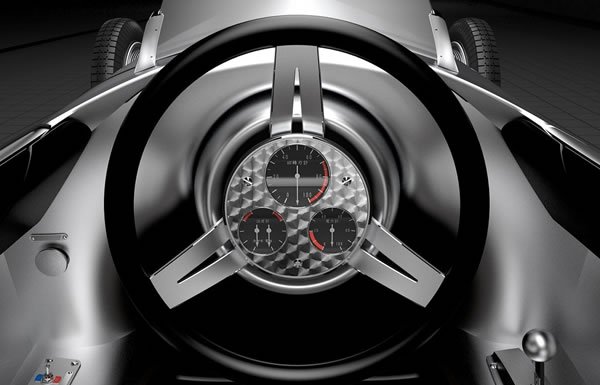 See Related Post: This Is What The 2019 Rolls Royce Phantom "Drop Head" Will Look Like (Photo)