Jelani Aliyu Receives BYD Auto Manufacturers From China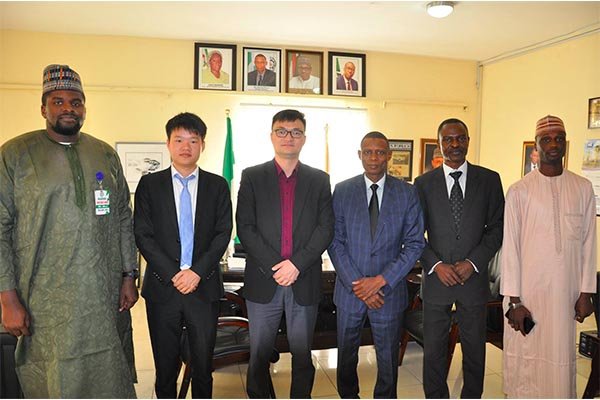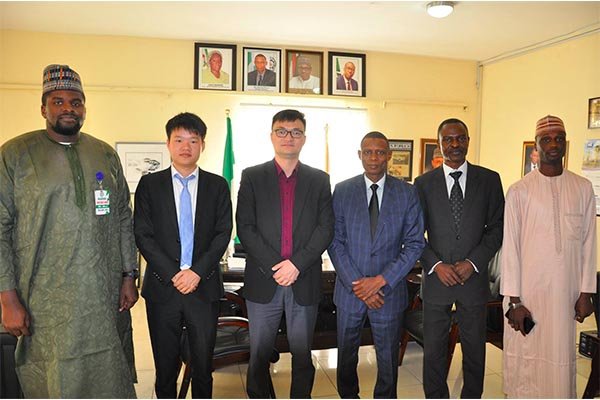 Director General of NADDC, Mr. Jelani Aliyu, MFR, today Tuesday January 16, 2018 in Abuja received a delegation of investors from a Chinese vehicle manufacturer, BYD Auto Industry Company Limited.
The visiting team from BYD comprised Messrs. Ramy Yao and Jens Wu, accompanied by the Nigerian Consultant, Mr. Toyin Oyewole of Lubcon Technologies.
Mr. Jelani Aliyu encouraged his guests to go beyond establishing only vehicle assembly plants but also vehicle service centers across the country.
He charged BYD to establish plant that could roll out vehicles suitable for the generality of Nigerians and Africans generally especially in the areas of low cost and adaptability to critical road conditions, weather and culture of the people.
The DG explained that NADDC was building three automotive laboratories in Lagos, Enugu and Zaria with a view to ensuring that vehicles, components and parts produced in Nigeria conformed to global standards.
Leader of the BYD team, Mr. Ramy Yao had expressed the interest of the Chinese company to establish a modern vehicle manufacturing plant and automotive battery manufacturing plant in Nigeria.