Joseph Blankson: An Unsung Hero Who Died Rescuing 13 Victims Of A Boat Accident
Joseph Blankson also known as Joe Blankson (born 29 October 1979 – 28 July 2018) was a Nigerian contractor who died while saving 13 victims of a boat accident. It happened on the Abonnema-Bakana waterway in Rivers State on 28 July 2018.
On Saturday 28 July 2018, the boat carrying 25 passengers left Abonnema Wharf for Bakana. Blankson and his sister were traveling to Bakana for a funeral. It was raining heavily during the boat's passage and the river was full of debris. Eventually the boat capsized. Joseph Blankson
Joseph Blankson had always been a strong swimmer. When the boat he was in had an accident and capsized, he didn't think twice about jumping in the water to help rescue those who had fallen overboard. Joseph Blankson
Blankson swam in and out of the river 13 times to rescue the passengers. Singlehandedly, Blankson managed to pull 13 people out of the river. The father of two eventually became exhausted as he went in and out of the river, rescuing one person after the other.
While trying to save the 14th person, Blankson, suffering from exhaustion, tragically drowned.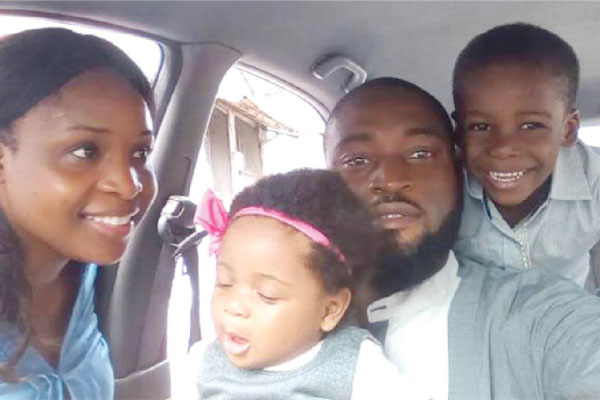 Blankson's body was recovered a day later after the accident. He was buried the same day in the river according to customs over drowning. A service of songs in honour of the deceased was held and well attended. Joseph Blankson
Survived by a wife and 2 children, Blankson who was a contractor who supplies diesel, single-handedly rescued 13 people when a boat capsized along the Abonnema-Bakana waterways in Degema, Rivers state, on Saturday, July 28, 2018.
On 29 July 2019, The Joe Blankson Foundation and swimming academy was setup in his honour by his wife and family to teach swimming and safety procedures for maritime travel. Joseph Blankson
The former senate president, Bukola Saraki and former vice president, Atiku Abubakar both tweeted about the incident, praising the heroic act of Blankson.
The Rivers State Governor, Nyesom Wike promised to support Blankson's family. Joseph Blankson