Hausa Musician, Nazir M Ahmad, Shows Off His Lexus LX And LS (PHOTOS/VIDEO)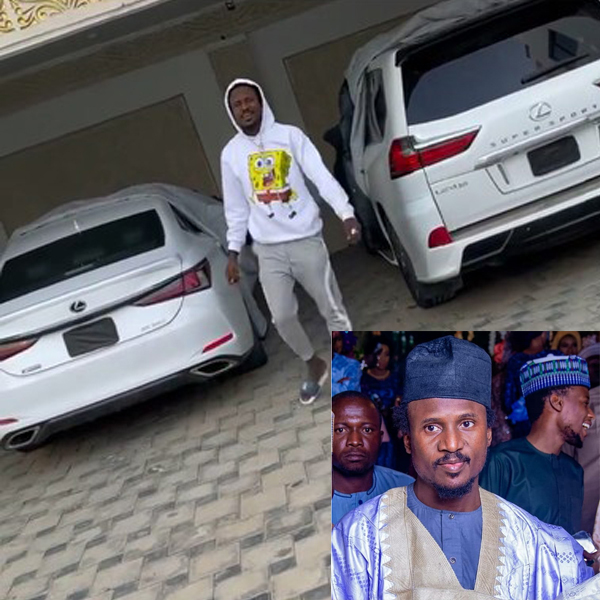 Popular Hausa musician, Naziru M Ahmad, took to his Instagram handle to show off two of his recently acquired cars, a Lexus LX 570 and a Lexus ES 350. Nazir M Ahmad
In the video that he shared, he is seen entering his garage that has a Honda Accord sport parked in front of it. Inside the garage, he unveils the Lexus ES 350 and Lexus LX 570. Nazir M Ahmad
Watch the video below.
The 34-year old Ahmad, also known as Sarkin Waka is a Nigerian singer and songwriter. Nazir M Ahmad
He was turbaned as Sarkin Wakan Sarkin Kano (Chief Singer of the Emir of Kano) in December 2018.
Nazir Ahmad is credited with more than 300 songs in his music career.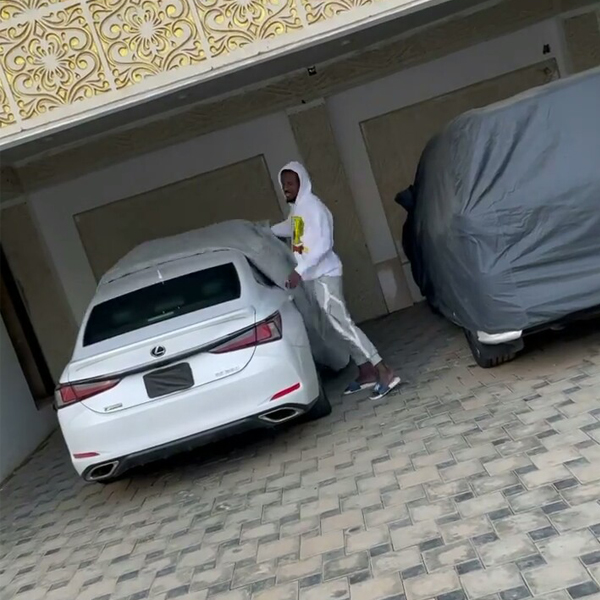 In late 2020, the singer was reportedly rewarded with a brand new car. He received a 2019 G-Wagon car as a gift from a friend during a dinner party. The car was reported to be worth N60 million naira.
Naziru M Ahmad himself made this public in an exclusive video he released on his Facebook and Instagram account. Nazir M Ahmad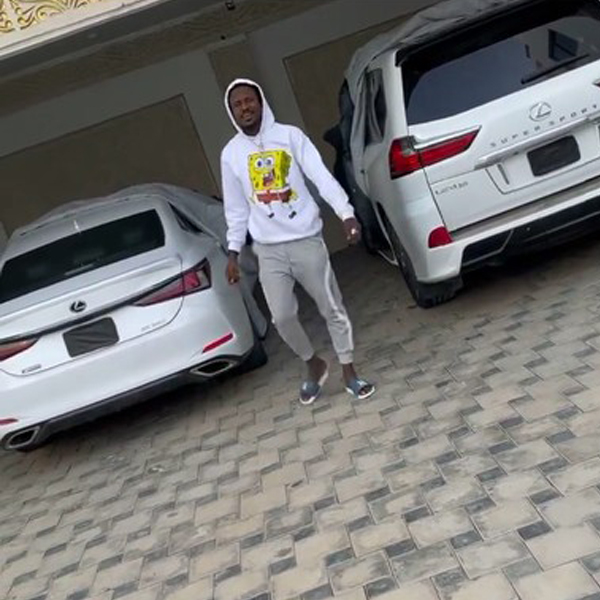 The singer was recently embroiled in controversy. Nazir M Ahmad
Naziru was dragged before the court by the state for releasing the two uncensored and unlicensed songs " Gidan sarauta " and " Sai Hakuri" on September 12, 2019, an offence contrary to section 100(2) and punishable under section 112 of the Kano state censorship board Law 2001.
Kano's famous singer, Naziru M. Ahmad AKA Sarkin Waka has pleaded not guilty and denied any wrongdoing over alleged release of two uncensored and unlicensed songs when he appeared before a Kano magistrate court sitting at Nomansland. Nazir M Ahmad
In his ruling, the presiding magistrate, Aminu Gabari granted the defendant bail in the sum of N2m and sureties to include his biological father or his relation and either a ward/village head in his area of or any Hisbah commander in the 44 LGAs of the state. Nazir M Ahmad