Katsina-based Technician Kabir Builds Locally-made Motorcycles (PHOTOS)
Many believed government support would help, Kabir, a young technician based in Katsina, in the massive production of locally-made motorcycles.
A Katsina based technician named Kabir has wowed many Nigerians with his skills for building motorcycles. Photos of the motorcycles that Kabir built, painted in different colours, were shared on Social media pages.
Kabir is reported to have no formal education. The technician actually built the motorcycles from scratch without any external input from anyone.
Many opined that formal education might not be major strength of boosting one's potential but talents singles one out.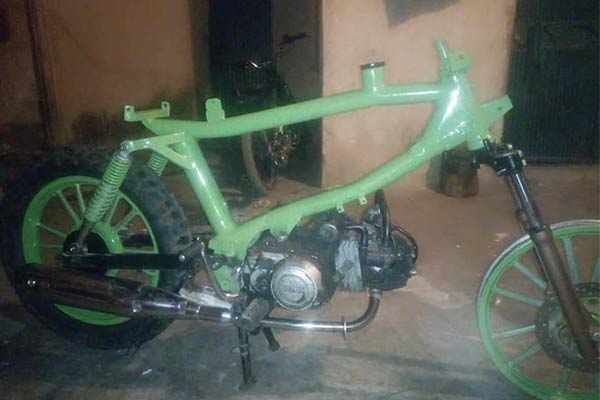 Some who commended the skillful effort of this young man called on the government and philanthropic individuals to rise up to the occasion.
According to some, the intervention of government and philanthropic individuals would be helpful in the massive production of locally-made motorcycles.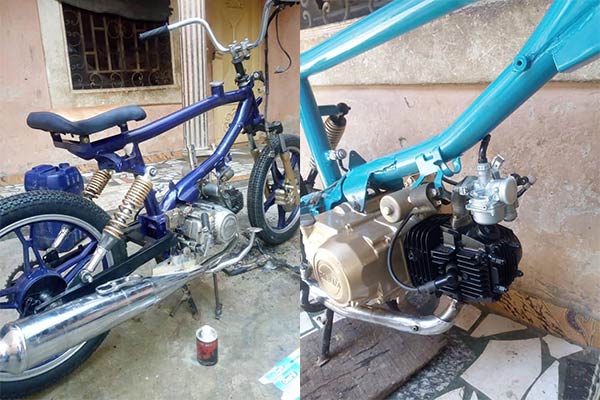 A Twitter user with the handle @yunusxonline states that Engineer Kabir is based in Garejin Ali Chizo in Katsina state.
A similar post was spotted on the Facebook page of one Abdullahi Bambale who shares Kabir's phone numbers (07063146240 and 08155894355) for anyone who wants to patronize him.
Below are the reactions from Nigerians:
Babatunde Matanmi said on Facebook:
"Very good and interesting, well done. I suggest he should name it Kabircycle."
Taiwo Modupe Awosika said:
"A Nigerian company can produce this in a massive quantity. If this get to China, they will fabricate it and sell it to us. This is beautiful and excellent."
Nnamdi God'SonsFinest Okafor said: "Very impressive, where is the fuel tank? Or doesn't it use fuel?"
Black revolutionaries, @OttakuSenshi, said:
"Why do we always have to wait for the government?
"I'm 100% sure there are wealthy, educated, and enlightened personas in Katsina that should see the prospect of their talent.
"What's stopping them from investing in them? But no, they rather go and invest in companies abroad"