Volkspod: These Mini Bikes Were Built From The Parts Of Original Volkswagen Beetle (Photos)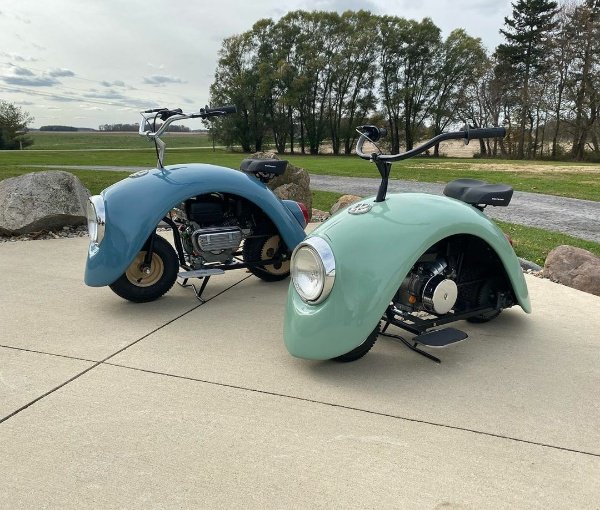 This minibike, called Volkspod, was built from the parts of original Volkswagen Beetle. It pays homage to the iconic car that is also one of the best selling cars ever.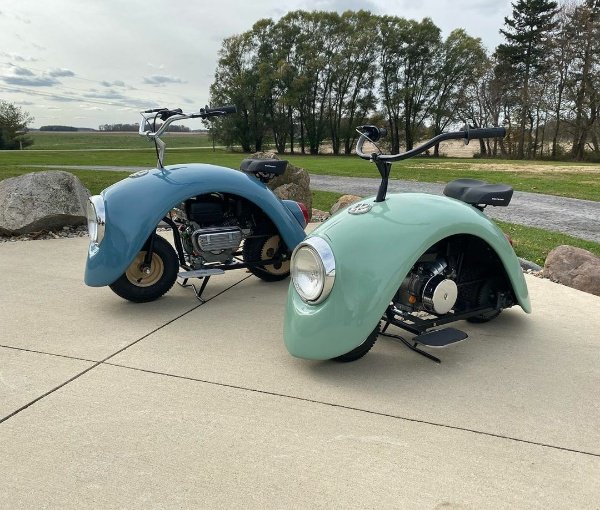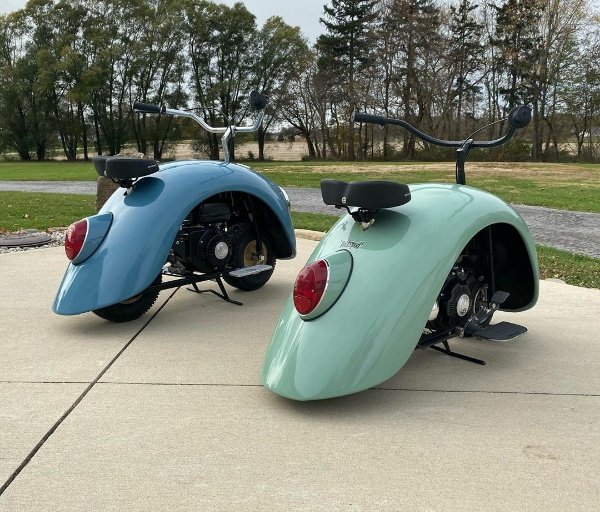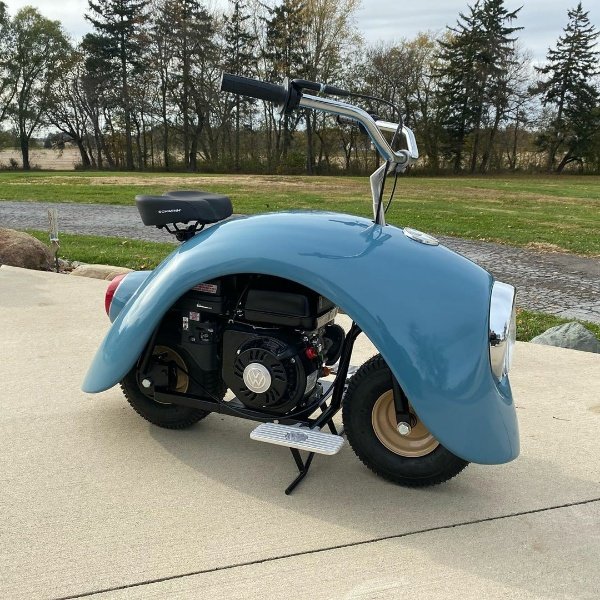 Custom build specialist Brent Walter has taken apart an original volkswagen beetle to create two retro-styled mini bikes that he calls the 'Volkspod'.
He repurposed the fenders from a Volkswagen Type 1 model by welding them together to create a custom frame.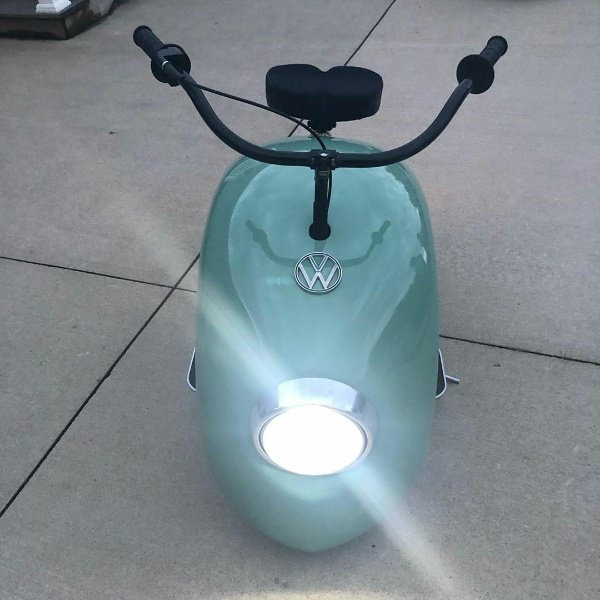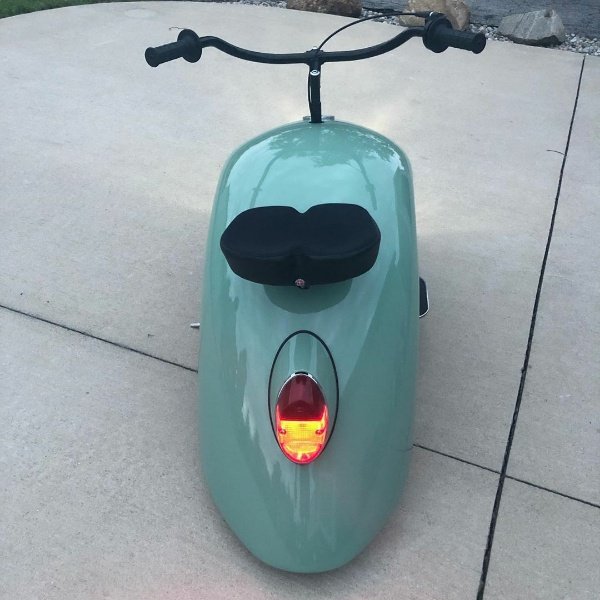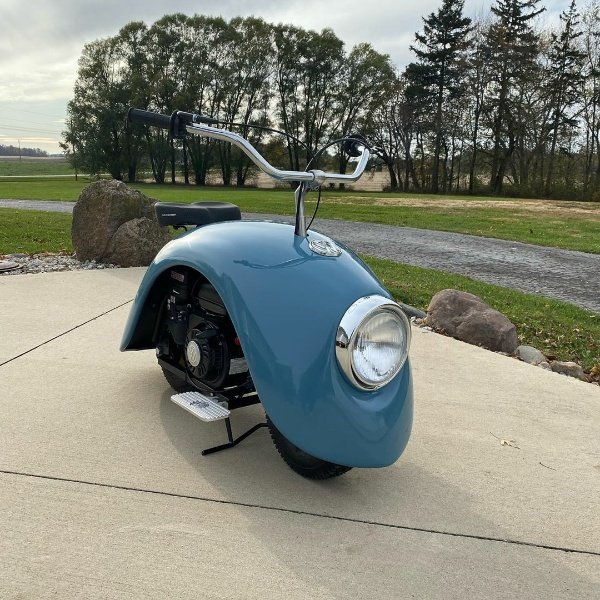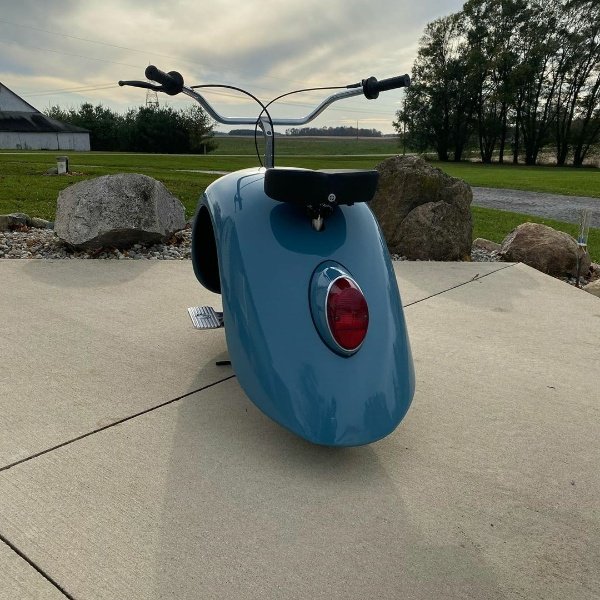 Features like the head and tail-light system, saddle and a wide handlebar were attached to these frames.
Beneath the custom pastel blue bike is a 79cc volkswagen engine. The birch green gets a 212cc Volkswagen engine. Power is sent to the back wheels through a chain drive.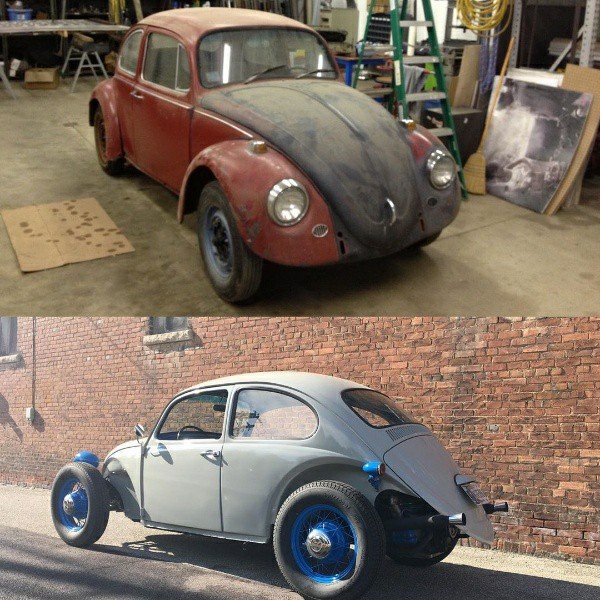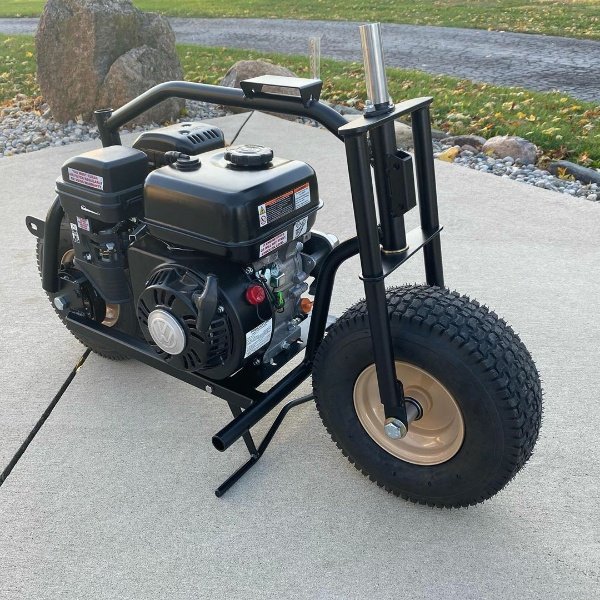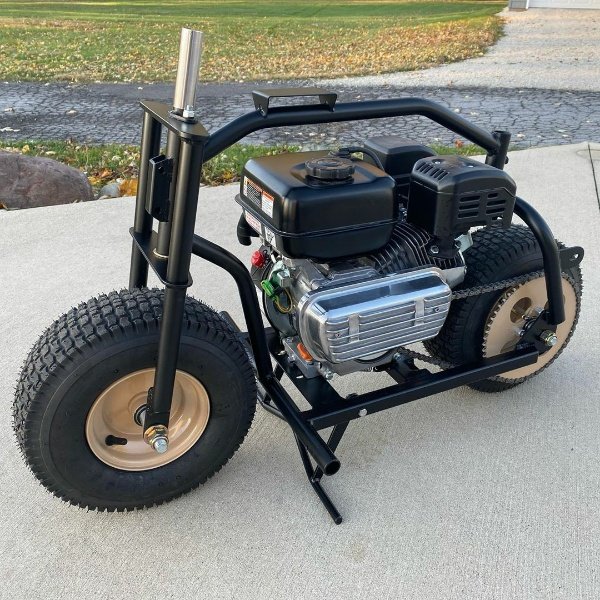 The mini scooters pays homage to the Volkswagen Beetle type 1. The iconic car is one of the best selling cars ever.
The Iconic Volkswagen Beetle
With 21,529,464, the Beetle is the longest-running and most-manufactured car of a single platform ever made.
Lead engineer Ferdinand Porsche and his team took until 1938 to finalise the design of the Volkswagen Beetle.
But the production of the "peoples car" (Volkswagen in German) only began by the end of the 1940s due to World War II.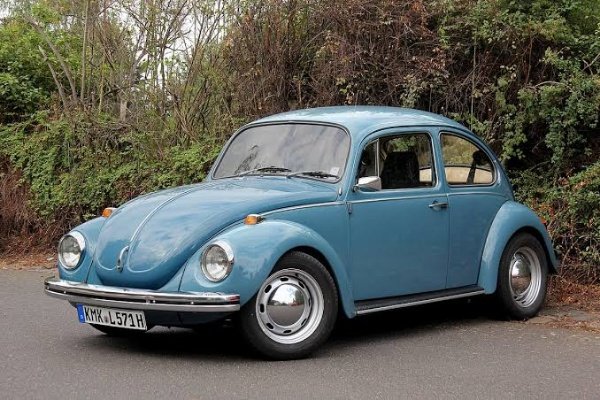 The first models that rolled out the factory, the Volkswagen type 1, was marketed simply as the Volkswagen. Later models were designated volkswagen 1200, 1300, 1500, 1302, or 1303.
The iconic car is known as Käfer (beetle) in Germany and Bug in the US. It is known as the Beetle in the UK, and in many English speaking Commonwealth  countries. In Nigeria, we call it Bintus, Ijapa, Mbe, or Tortoise Car.