Ondo Auto Rally: The Idanre Hill Climbing Event In Pictures (PHOTOS)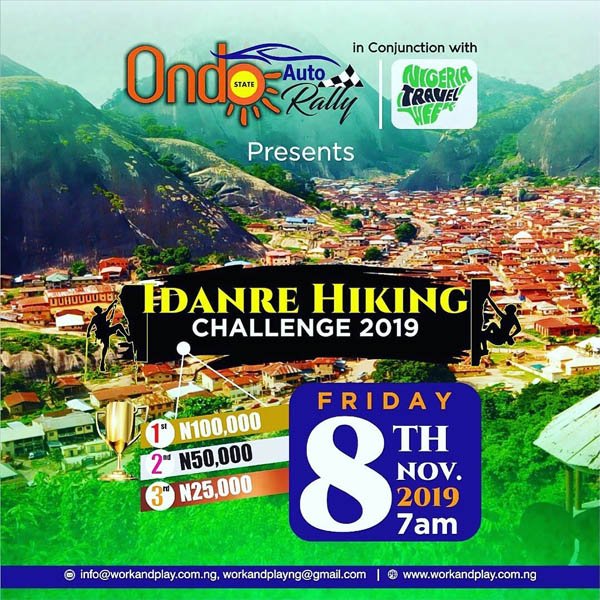 The 2019 edition of the Ondo Auto Rally held over the weekend. The event, which is the third in the series, featured many auto events. One of the highlights of the auto rally was the Idanre Hill Climbing event.
The hill-climbing event was put together by the organizers as a prelude to the automobile fiesta.
Idanre Hill
The Idanre Hill, or Oke Idanre, is located in Idanre town in Ondo State. The hill of Idanre is one of the most beautiful natural landscapes in Nigeria.
It includes such cultural sites as "Owa's Palace, Shrines, Old Court, Belfry, Agbooogun footprint, thunder water (Omi Apaara) and burial mounds and grounds".
It resides 3000 ft. above sea level and houses a unique ecosystem upon which the cultural landscape has integrated.
On top of the hill, there is a great tree at the entrance of the ancient city of Idanre called the IRAYE TREE, then you can now get prepared to take the steps to the great city beyond the hills of Idanre.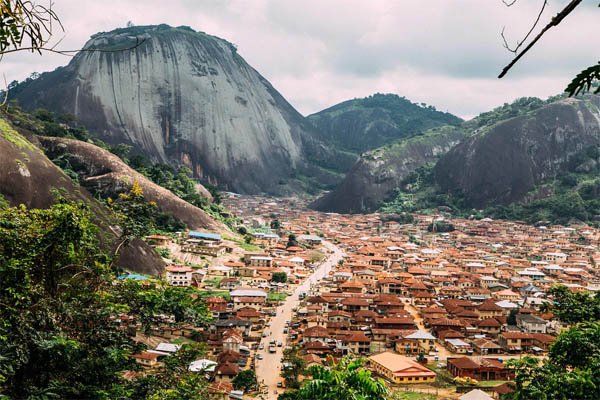 The Idanre Hill competition, organized as a prelude to the Ondo Auto Rally, had a good number of participants.
The contestants had to run up the 682 steps in between forested paths and bare rock that leads to the top of the hill.
The fiercely contested event saw the winners carting away with various prizes.
The oldest person to climb the hill was also presented with a cash prize.
The Ondo Auto Rally is an annual event. It has become one of the most anticipated automobile events in the Nigeria automotive calendar. It also has become a major tourist attraction for Ondo State.
The event is organized by Work And Play events.