Fashola Commissions 6-Km Road Constructed By Chief Michael Ade-Ojo (Founder Of Elizade)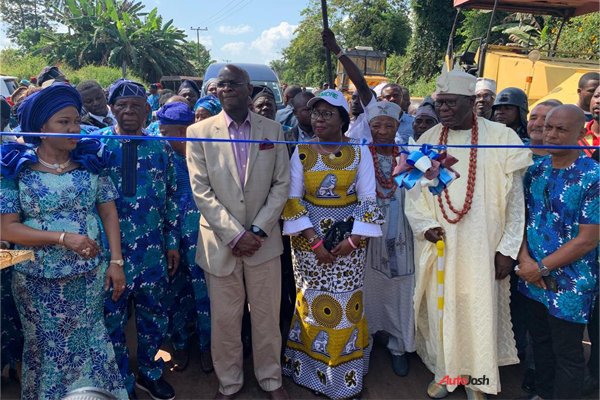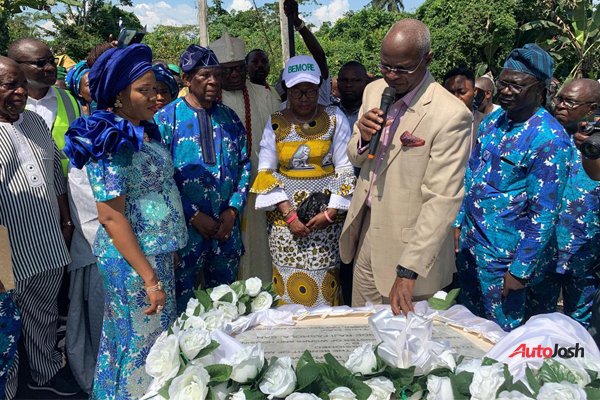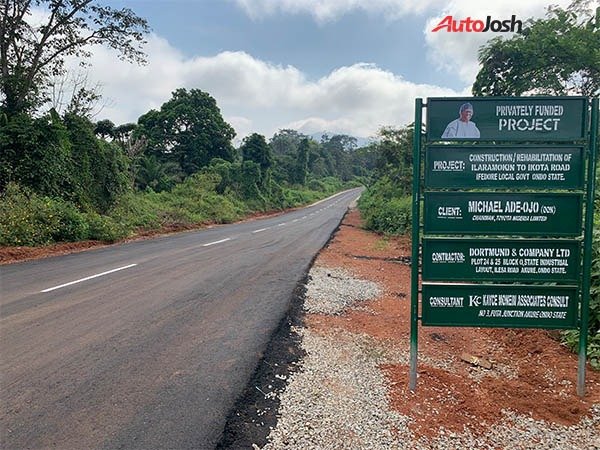 On Saturday, the Minister of Works and Housing, Babatunde Fashola, was in  Ilara-Mokin, Ondo state. He was there to formally commission a freshly re-constructed road network in the town constructed by Chief Michael Ade-Ojo, the Chairman, Toyota Nigeria Ltd, and Founder of Elizade Nigeria Ltd.
The event was graced by several dignitaries including the Oni of Ife, Oba Adeyeye Enitan Ogunwusi, Ojaja II, and the Deji of Akure, Oba Aladetoyinbo Aladelusi.
Chief Michael Ade-Ojo And The Ilara-Mokin Community Development Projects
The construction of the 6km road network is one of various community development projects in Ilara-Mokin embarked upon by Chief  Micheal Ade-Ojo. These projects are designed to gradually transform his hometown from a village to an economically vibrant town.
The construction of the network of roads is one of his several contributions to the development of the Ilara-Mokin community. In 2011, he constructed a world-class and scenic golf resort in the town. The facility boasts of a water park and other world-class facilities.  The wealthy auto magnate also established a tertiary institution – Elizade University – in the town.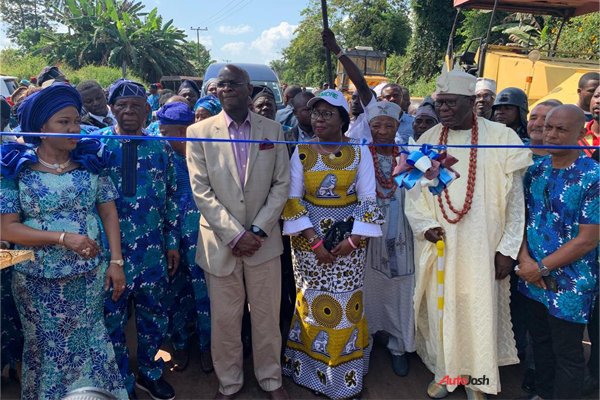 Chief Michael Ade-Ojo And The Ondo Auto Rally
Chief Michael Ade-Ojo is also a prime supporter of the famous Ondo Auto Rally – a car racing tournaments – which has some of its events held in Ilara-Mokin. He was once spotted in a Tiger Avon Car during one of the events.
The highly resourceful entrepreneur, Chief Michael Ade-Ojo, for more than four decades, has bestrode the Nigerian automotive sector like a colossus.
He started Elizade Motors in 1971 with just one support staff.  The company has grown to become a conglomerate with several subsidiaries including Toyota Nigeria Limited, Mikeade Investment Co. Ltd, Mikeade Property Dev. Co. Ltd, Classic Motors Ltd, Elizade Autoland Nigeria, Okin Travels Ltd, Oodua Creations Ltd, among others.
Chief Michael Ade-Ojo attended St. Michael's Anglican School, Ilara-Mokin, Ondo State, Nigeria. He later attended Imade College, Owo, Nigeria (1954-1958), where he obtained the West Africa School Certificate. He proceeded to the University of Nigeria, Nsukka (UNN) in 1961, where he obtained a Bachelor of Arts (B.A.) degree in Business Administration in 1965.
Chief Michael Ade-Ojo was born on June 14, 1938, in Ilara-Mokin.