Sanwo-Olu Flags Off The Construction Of Lekki Regional Road
On 30th May, 2020, Governor Babajide Sanwo-Olu flagged off the construction of the long-awaited Regional Road in Lekki region.
Upon completion, this critical infrastructure will aid in decongesting traffic gridlocks in the entire Eti Osa Local Government Area.
The construction of the 8.75 kilometre-long road, will link Lekki-Epe Expressway at Victoria Garden City (VGC) Junction to the Freedom Way in Eti Osa. This road will also be a precursor to the proposed Fourth Mainland Bridge.
According to Sanwo-Olu, they know what people go through on the Lekki-Epe Expressway as a result of traffic. They are moved by their pains to hasten the process of putting the Regional Road in place to bring the long sought relief to our citizens working and living on this axis.
The contractor assures they would deliver on the agreed period of 24 months; even in the event of unforeseeable challenges. Governor Sanwo-Olu made an appeal to residents to cooperate with his government and the contractor towards making the project a reality. He further stated he's aware that the construction work may bring about temporary period of hardship.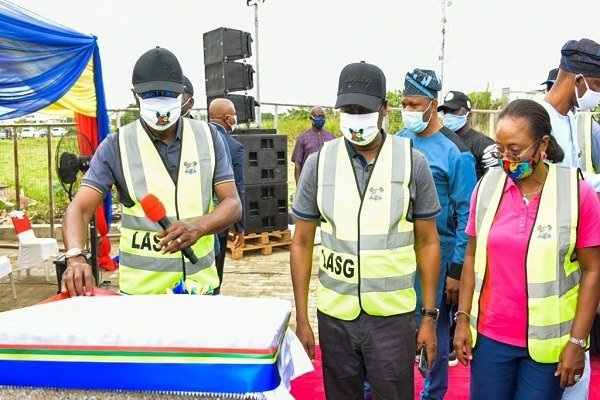 Also, Governor Sanwo-Olu said that within the first quarter of next year, they would have identified the best bidder for the construction of the Fourth Mainland Bridge, which will extend from Eti Osa to Ikorodu and burst out of Lagos-Ibadan Expressway.