Lagos Motorist Narrates How A Bus Driver Paid For Him At Lekki Toll gate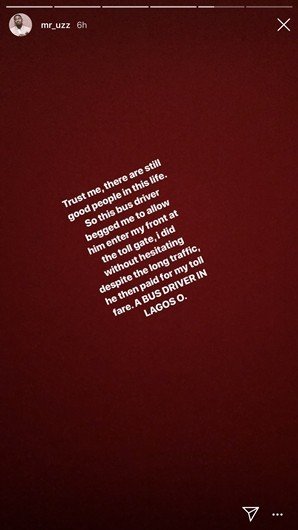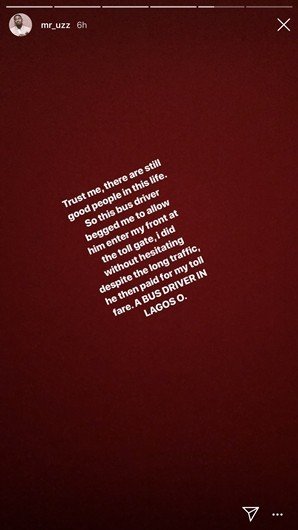 A Lagos motorist narrated how a commercial bus driver paid his toll gate fee at Lekki, Lagos.
He wrote "Trust me, there are still good people in this life. So this bus driver begged me to allow him enter my front at the toll gate, I did without hesitating despite the long traffic, he then paid for my toll fare. A BUS DRIVER IN LAGOS O.