Lagos State Government Presents 30 Power Bikes To Security Agencies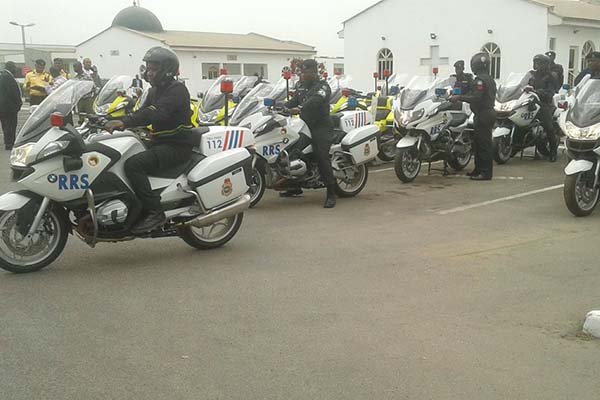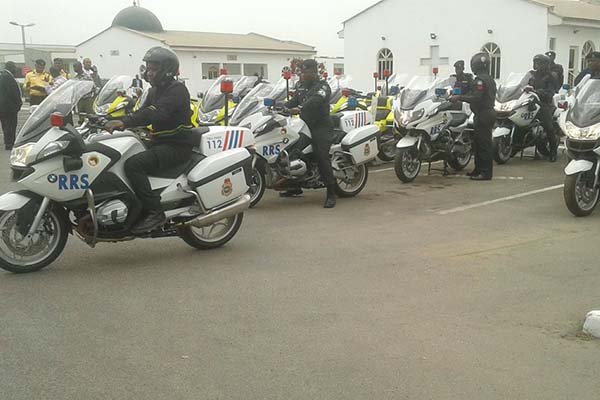 The Lagos State Government on Tuesday donated a total of thirty power bikes to security agencies operating in the State, saying that the donation was in line with the commitment of the administration of Governor Akinwunmi Ambode to boost security and enhance safety of lives and property.
The power bikes, funded by the Lagos State Lotteries Board, were donated to the Police Command in the State, Lagos State Traffic Management Authority (LASTMA) and the Lagos State Emergency Management Agency (LASEMA).
Speaking at the brief handing over ceremony held at Lagos House in Alausa, Ikeja, Governor Ambode said the procurement of the bikes was in sync with his promise to prioritize the security of residents and ensure that no stone is left untouched to protect the people.
The Governor, who was represented by Secretary to the State Government, Mr Tunji Bello, said security, being one of the tripod upon which his administration is built, would continue to be accorded its pride of place.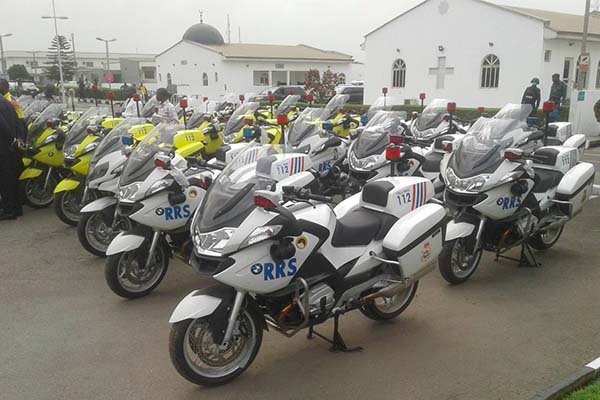 "We are here once again at the instance of His Excellency, the Governor of Lagos State, Mr. Akinwunmi Ambode. If you must recollect last year when we had dinner with the members of the Security Trust Fund, the Governor promised that we are going to donate power bikes to security agencies to enhance their job of securing lives and property of residents.
"In fulfillment of that promise, we are here today to hand over to the Lagos State Security Trust Fund (LSSTF) for onward transmission to security chiefs here present the thirty power bikes donated to them by the State Government," Bello said.
Speaking before handing over the bikes to security agencies, LSSTF Chairman, Mr Oye-Hassan Odukale commended Governor Ambode for the donation barely two months after promising to procure more bikes for security agencies, saying that it would go a long way in preventing crimes and enhancing security as well as safety of residents.
Receiving the power bikes on behalf of security agencies, Lagos State Commissioner of Police, Imohimi Edgal, commended the State Government for the donation, saying the bikes would greatly help to meander to pursue criminals, especially those that like operating whenever there is traffic.
The CP said: "Power bikes are essential for hot pursuits of criminals. Power bikes in line with visibility clause in community policing also establishes police and other agencies' visibilities on our streets and highways. That is how important these thirty power bikes are in fighting crime in Lagos and I want to assure the Governor and the good people of Lagos that we will put the bikes to good use."
Also speaking, General Manager of LASTMA, Mr Olawale Musa; General Manager of LASEMA, Mr Adeshina Tiamiyu and the Commander of Rapid Response Squad (RRS) of the State Police Command, ACP Olatunji Disu all said the bikes would both help to prevent and fight crime and emergency situations.